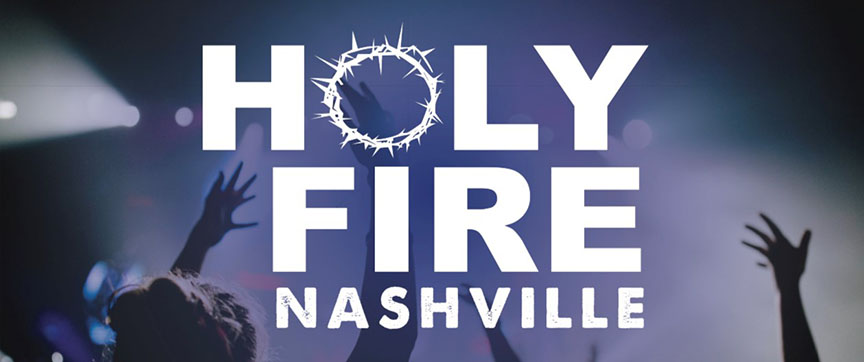 Holy Fire is back! Holy Fire is here!
After two years of COVID, the Diocese of Nashville will host Holy Fire Nashville for middle school youth from 9:30 a.m. to 5:30 p.m. Saturday, Oct. 1, at the Catholic Pastoral Center in Nashville.
"Each year, Holy Fire invites and challenges middle school youth to embrace their baptismal call that was given to them through the sacrament of baptism to be the saints the Church needs them to be," said Jenny Haug, assistant director of catechesis for the diocesan Office of Faith Formation. After two years of COVID canceling the event, "it is time to get the family back together not just because of COVID, but also to renew the Church in the Eucharist."
The event, which is being put on by EQ Saints and Declan Weir Production, Inc., in partnership with the National Federation for Catholic Youth Ministry, will be MC'd by musician Dana Catherine, and include performances by Catholic musicians PJ Anderson and Joe Melendrez, keynote addresses by Noelle Garcia, a Catholic recording artist and speaker, opportunities to receive the sacrament of reconciliation and attend Adoration, and will end with Mass celebrated by Bishop J. Mark Spalding.
Along with inviting middle school youth from churches and Catholic schools throughout the diocese, personal invitations have also been extended to area dioceses and archdioceses including Memphis and Knoxville in Tennessee; Owensboro, Lexington, Covington and Louisville in Kentucky; Birmingham and Mobile in Alabama; Atlanta and Savannah in Georgia; Biloxi and Jackson in Mississippi; Charleston, Raleigh and Charlotte in North Carolina; Indianapolis, Indiana; Pensacola, Florida; Little Rock, Arkansas; and Wheeling-Charleston, West Virginia.
"Our hope for Holy Fire is for all middle schoolers to come together, no matter where they are in their faith journey, to rekindle their baptismal call and prepare for the igniting graces that will be received or have been received through the sacrament of confirmation," said Jordan Montenegro, coordinator of youth and young adult ministry for the Office of Faith Formation.
Cost of the event is $45 per person. Participants are welcome to bring their own lunch or pre-purchase lunch during registration. T-Shirts are also available for pre-purchase during registration for $10 or can be purchased during the event for $11.
Hotel accommodations are available at Fairfield Inn & Suites Nashville Airport for $159 per night. Booking dates are for Friday Sept. 30 through Sunday, Oct. 2.
Hotel accommodations and registration are due by Friday, Sept. 16.
For more information or to register, visit eqsaints.com/holyfire-nashville.