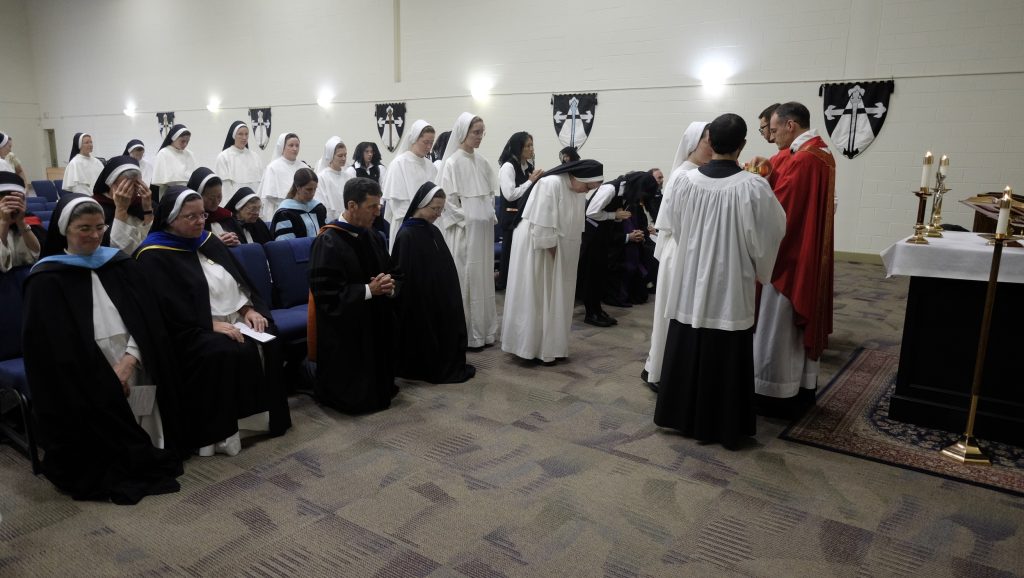 From the Holy Spirit, we receive the gift of understanding so we can grasp the full reality of the faith, Father Mark Chrismer said in his homily for the annual Votive Mass of the Holy Spirit at Aquinas College.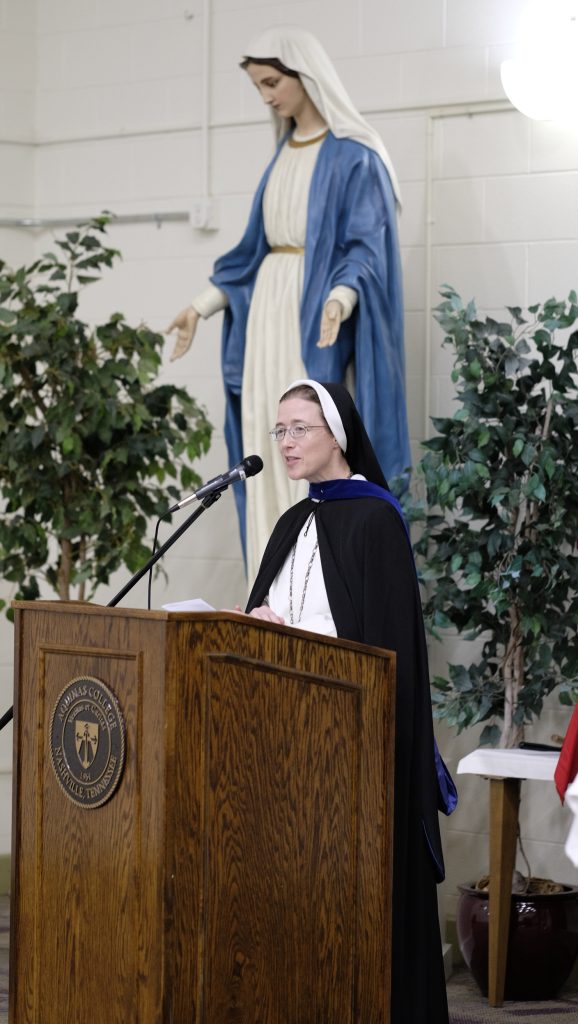 In the Gospel of John, Jesus tells his disciples "the Spirit will teach you all things," noted Father Chrismer, the main celebrant of the Mass, which launches the new academic year. From the Holy Spirit, we receive the gift of understanding, he added.
"The gift of understanding is the gift of inside knowledge," said Father Chrismer. "St. Thomas Aquinas called it an intimate knowledge of the faith."
This gift of the Holy Spirit "helps us to see behind the appearances, to see behind the appearance of bread and wine and grasp the reality," Father Chrismer said. "We understand deeply the mysteries of our faith, the mystery of our redemption, the mystery of God's mercy."
During the Mass, Father Chrismer read a blessing for Aquinas' students, faculty, and staff as they return to their studies.
The college is hosting several events in the coming months related to the national Eucharistic Revival.
The three schools owned and operated by the Dominican Sisters of St. Cecilia Congregation, Overbrook Catholic School, St. Cecilia Academy, and Aquinas College, will host a Eucharistic Procession on the Dominican Campus on Saturday, Sept. 9.
The event will begin with a vigil Mass at 4 p.m. at Overbrook Catholic, followed by the procession and then a barbecue dinner for the families, faculty, and staff of all three schools, explained Sister Cecilia Anne Wanner, president of Aquinas.
Aquinas is also hosting a Eucharistic lecture series this year. The first of these will be by Dr. Elizabeth Donlon, an assistant professor of education at Aquinas, and her husband David Donlon, a teacher at St. Cecilia Academy, at 7 p.m. Thursday, Sept. 14, at Aquinas Center on the college campus. All are invited to attend.
For more information about the events and the college, visit aquinascollege.edu.