Pope John Paul II High School has hired a state championship winning coach from Illinois to be its new women's basketball coach.
The school announced the hiring of Kim deMarigny, who will succeed Angie Puckett, who is stepping down after six years to move closer to her family.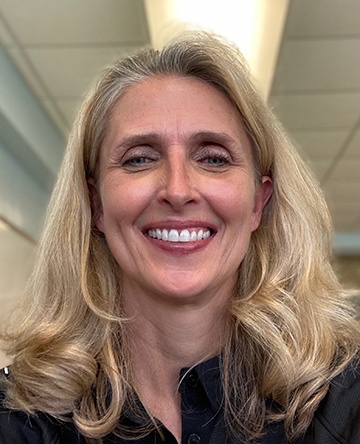 deMarigny comes to JPII from Maine West High School in DesPlaines, Illinois, a suburb of Chicago, where she served as the head women's basketball coach from 2016-2021.
She led the Warriors to a 121-9 record over the past four seasons with multiple Sectional and Super Sectional Championships along with a 4A State Championship in 2018, where the Warriors finished the year with a 35-0 record. She was awarded coach of the year honors four consecutive years beginning in 2017.
deMarigny, who will also teach math, will become JPII's fourth Women's Head Basketball Coach in the school's history.
"In my conversations with Coach deMarigny, I feel she and Coach Puckett are cut from similar cloth," said JPII Athletic Director John Dempsey. "Coach deMarigny stresses defense and knows the importance of teaching more than the game of basketball to players. She has a genuine concern for the students she teaches and coaches.
"We are excited for her to join our JPII family and look forward to seeing where she takes our women's basketball program in the future," Dempsey added.
"I have spent my entire life in the educational and sporting arena," deMarigny said. "I have participated in or coached many women's sports, and I am still a very active athlete. I run half marathons, triathlons, play tennis, women's soccer, golf, and work out regularly. I see this all as very important to be a role model for young women in today's world.
"Young women can have a healthy balance of faith, family and career, and I hope to instill confidence and a work ethic into every player and student that my life intersects," deMaraigny added.
"We are incredibly grateful for the past six years Coach Puckett has led our women's basketball program," Dempsey said. "Under Coach Puckett's leadership, the Lady Knights have made three consecutive State Quarter-Final appearances while competing in the highly competitive DII-AA Region. She was named Sumner County Coach of the Year in 2018-19 and JPII's Most Inspirational Coach two of her six years.
"Coach Puckett has been a terrific coach, mentor and role model to our female athlete," he added. "Her influence goes well beyond the basketball court, extending to the weight room, classroom, and community. We have been blessed to have Coach Puckett at JPII, and she will be truly missed. We wish her all the best in her future endeavors."
"I am forever grateful to Head of School Mike Deely and Athletic Director John Dempsey for the belief they've had in me and the support they've shown me through the years," Puckett said. "Also, a thank you to (former headmaster) Faustin Weber and (former athletic director) Alan Mila for hiring me in 2015 – allowing me to serve as Head Women's Basketball Coach and Strength and Conditioning Coach for our female athletes.
"I am so proud of this basketball program, what we have built here, and all that we have been able to accomplish," she said. "Because of the hard work of our coaches and players, we were able to move the program forward in a significant way.
"I have the most heartfelt appreciation for assistant coaches Jay Fitts, Casey Raybourne, Haley Topper, Debi Akin and Jen Brogdon," Puckett said. "Each coach has brought their unique gifts, talents, and passion, and we are all better people because of their presence on our team. It was also a great pleasure working alongside men's basketball coaches Kip Brown and Charles Wade."
deMarigny and her husband Robbie will move to Middle Tennessee this summer, and she will begin her new responsibilities in July.