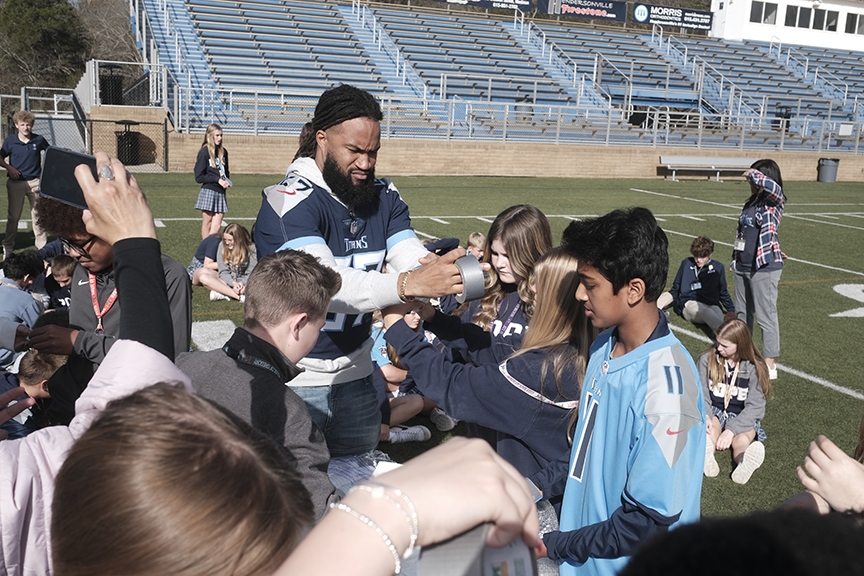 The students at Pope John Paul II Preparatory School in Hendersonville welcomed Tennessee Titan Wyatt Ray to the school on Tuesday, Nov. 8, as part of WKRN News2's Take a Titan 2 School program. Wyatt, an outside linebacker, spent the day with students and participated in an eighth grade science project to design a wrap for an egg to protect it when dropped from the top of the bleachers in the school's football stadium.
Silvia Castaneda and Alex Halfmann from WRKN News2 recorded the event, which will be aired in a number of slots on the station's programming.
Ray, who played collegiately at Boston College, a Jesuit university, is the grandson of the late legendary singer Nat King Cole and the nephew of the late pop star Natalie Cole.