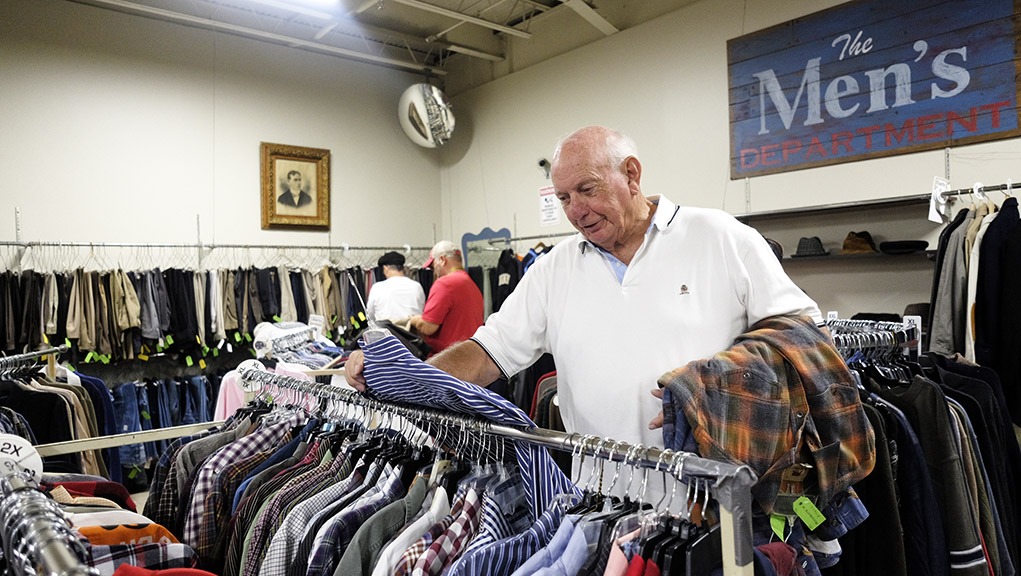 A great bargain for shoppers at the Ladies of Charity annual Fall Consignment Sale will help a hungry person receive a meal, or a family make their rent.
"We use the funds from these sales to finance all the operations that we do out of our Assistance Office," said Margie Druffel, president of the Nashville chapter of Ladies of Charity.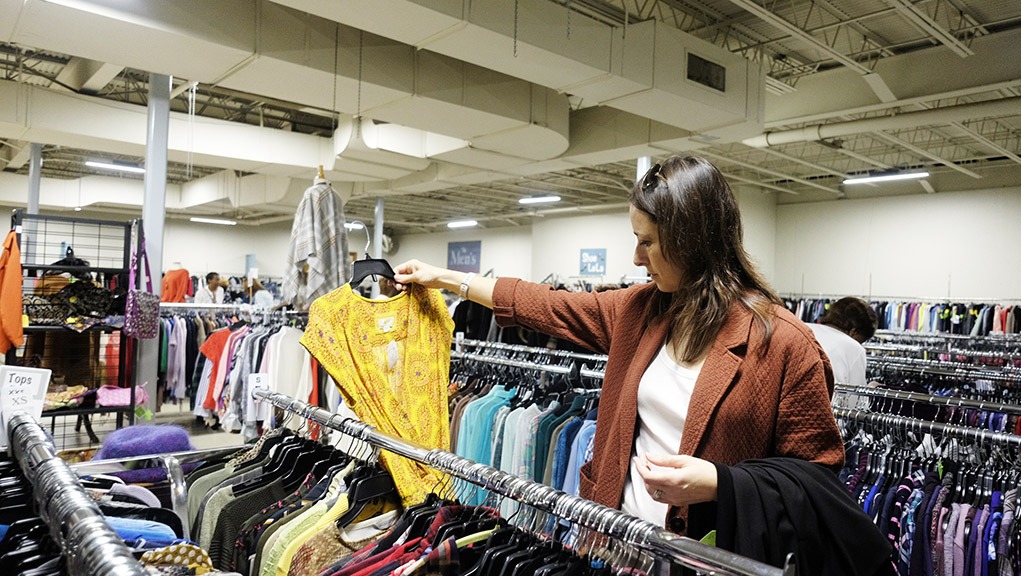 The fall sale opened on Friday, Sept. 9, at the Ladies of Charity Thrift Store at 2216 State St. in Nashville, and will continue through Saturday, Nov. 4. The hours are 10 a.m. to 7 p.m. on Mondays and 10 a.m. to 4 p.m. Tuesdays through Saturdays.
The sale features men's and women's clothing, including designer brands, athletic wear, and coats, as well as jewelry and other accessories.
From the Ladies of Charity Assistance Office, next door to the Thrift Store, the organization provides food, clothing, help with paying rent, and other needs.
"The demand for all of those things has increased dramatically," Druffel said. "Rental assistance is needed more than ever since the moratorium on rent for Covid has ended. So, a lot more people are having trouble paying their rent. They're behind, so we're trying to help them keep up.
"Food costs have gone up exponentially," she added. "You see that in your grocery bill every week. Well, when you're already marginalized, those little increases are huge."
The Ladies of Charity are also facing higher prices. "The food we have to buy from Second Harvest Food Bank has gone up," Druffel said. "So, increased need, increased demand, it all goes to us, and we're trying to keep up by selling clothes."
For more information about the Ladies of Charity, visit ladiesofcharitynashville.org, or the Ladies of Charity Nashville's Instagram account @ladiesofcharitynashville.