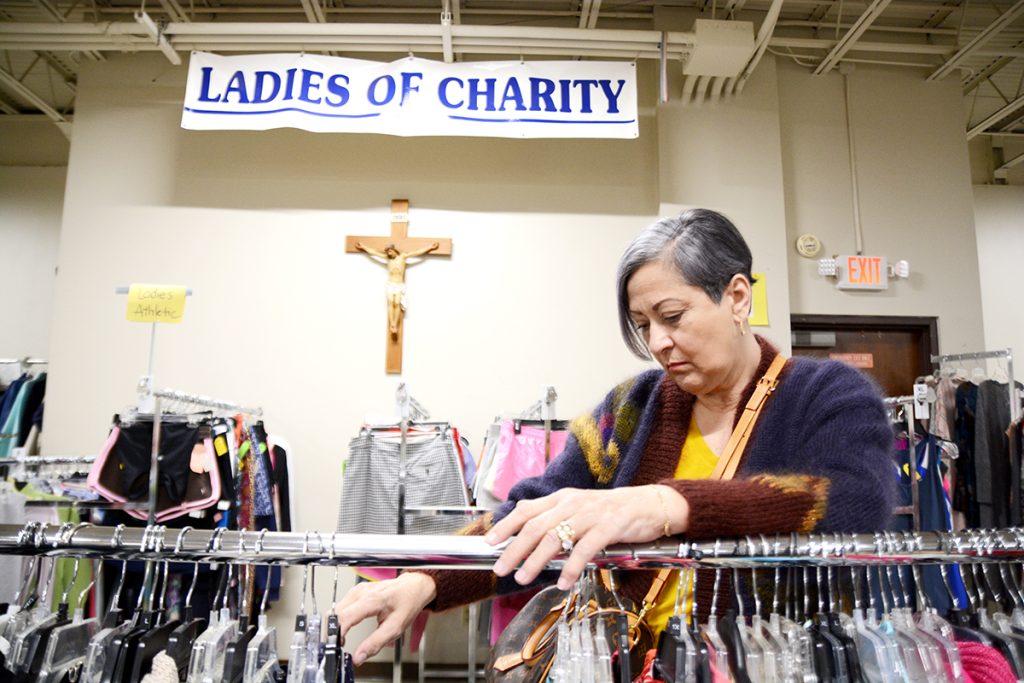 The annual Ladies of Charity Fall Consignment Sale will return Sept. 29 through Nov. 4, featuring great bargains on gently used men's and women's clothing and accessories.
The proceeds from the sale benefit the Ladies of Charity's varied charitable activities, including the Emergency Assistance Office that provides aid to people experiencing financial hardship, food insecurity, and homelessness.
The sale features men's and women's clothing, including designer brands, athletic wear, and coats, as well as jewelry and other accessories.
On the opening weekend, the Ladies of Charity Thrift Store at 2216 State St. in Nashville will be open 10 a.m. to 7 p.m. Friday, Sept. 29, and 10 a.m. to 4 p.m. Saturday, Sept. 30. Throughout the rest of the sale, the hours will be 10 a.m. to 7 p.m. on Mondays and 10 a.m. to 4 p.m. Tuesdays through Saturdays.
For more information about the Ladies of Charity, visit ladiesofcharitynashville.org, or the Ladies of Charity Nashville's Instagram account.