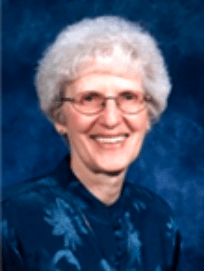 Sister Margaret Mary Turk, RSM, died peacefully Monday morning, May 9, 2022, after a long illness at Mercy Convent in Nashville, Tennessee. A Sister of Mercy for 69 years, she was 86 years old.
A private funeral will be held at Mercy Convent in Nashville, followed by burial at Calvary Cemetery.
Sister Margaret, who grew up in Memphis, held positions in education in Catholic schools in Ohio and Tennessee, including: St. Edward School and Cathedral School in Nashville, St. Dominic School in Kingsport, and Blessed Sacrament School in Memphis.
She also served as a parish Associate and a prison chaplain. She ministered at Brescia College in Owensboro, Kentucky, and the Office of Sexual Assault Prevention in Lebanon, Virginia.
In 2002 Sister Margaret began working at St. Mary's Medical Center in Knoxville, Tennessee. During her ministry in Senior Community Services, she wrote grants, developed Parish Nurse Programs, taught alternative stress reduction techniques, and counseled abused women. As a member of the Pastoral Care Team she brought her smiling and caring presence to patients, families, and employees.
Sister Margaret retired in 2016 and moved to Mercy Convent in Nashville to continue her ministry of prayer and service.
Following the legacy of Catherine McAuley, foundress of the Sisters of Mercy, Sister Margaret extended compassion and hospitality. Her commitment to God was reflected by the motto in her ring, "Thy Will Be Done." Her closeness to God was evidenced by all.
Sister Margaret was preceded in death by her parents, Matthew John and Margaret Coleman Turk and her siblings, Father Matthew Turk, SJ, David Turk, George Turk, Vincent Turk, Michael Turk, Don Turk, John Turk and Patricia Yoste. She is survived by her sister, Alice Dunbar, and many loving nieces and nephews, great-nieces and great-nephews. Sister is survived as well by her loving Mercy Community.