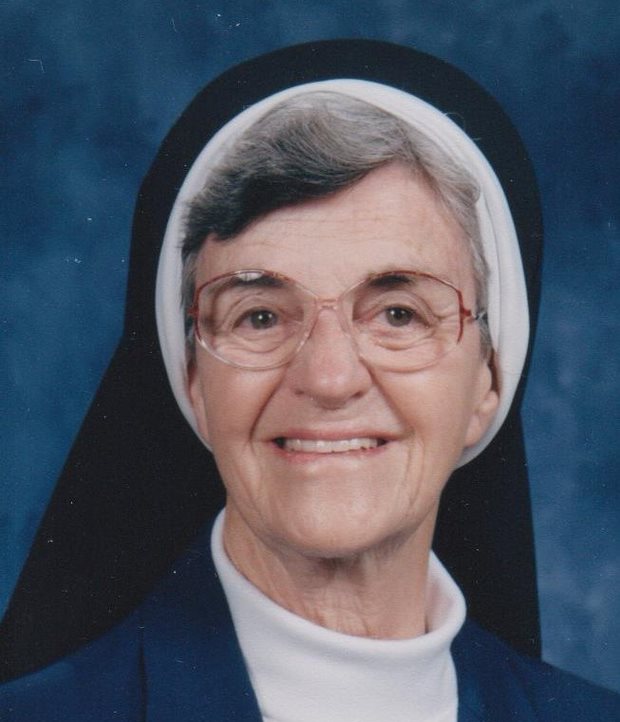 Mercy Sister Maris Stella Mogan died peacefully Monday, April 18, 2022, at the Mercy Convent in Nashville after an extended illness.
A Sister of Mercy for 68 years, she was 90 years old.
A private funeral will be held at Mercy Convent in Nashville, followed by burial at Calvary Cemetery.
Sister Maris Stella held positions in education in many Catholic schools in Tennessee and served in health care at St. Mary Medical Center in Knoxville.
She had a special concern for the poor and homeless and was known as the "Angel of Mercy."
While in Knoxville, she also teamed up with University of Tennessee and NFL football star Peyton Manning in several award-winning commercials for St. Mary Medical Center.
When Sister Maris Stella retired, she visited the homebound and helped those in need. She remembered them in a special way in her prayers. She contributed significantly to the community life at Mercy Convent.   
Her commitment to God was reflected by the motto in her ring, "Thy Will Be Done." She is remembered for her love, her smiling face and her generosity to those in need.
Sister Maris Stella was preceded in death by her parents, Joseph and Helen Mogan; her siblings, Dr. Edward Mogan, Dr. Joseph Mogan, Catherine Childs, Dr. Thomas Mogan, John Mogan and Sister Thomasetta Mogan, RSM.
Survivors include her niece Cathy (Michael) Childs Matteson along with numerous other nieces and nephews.