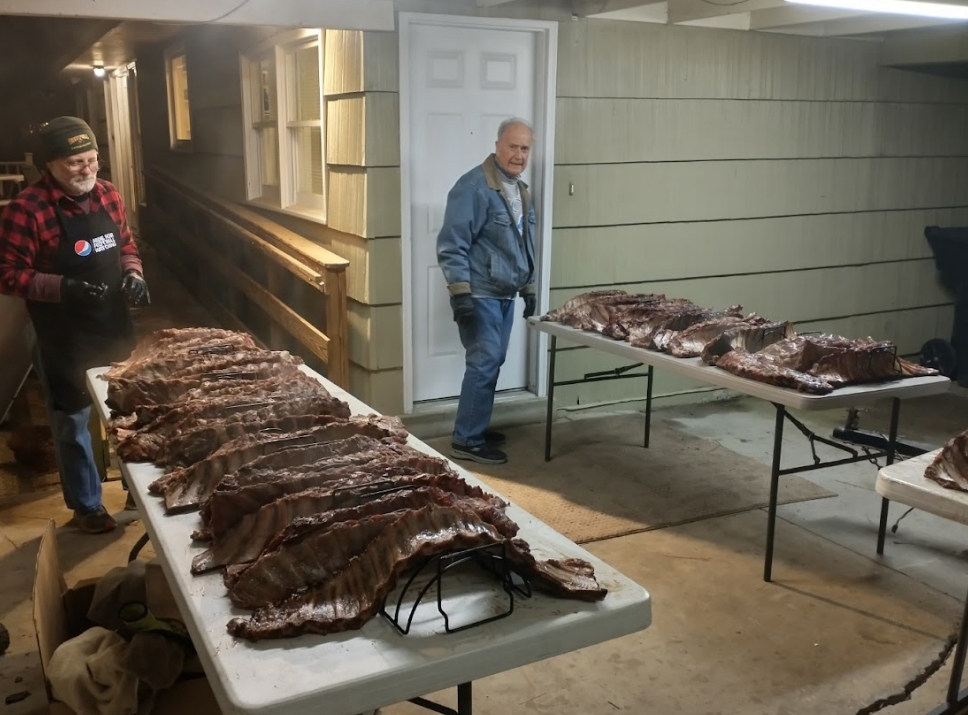 The Knights of Columbus at St. Rose of Lima Church in Murfreesboro found the recipe to boost their support for the respect for life initiatives of the Portico crisis pregnancy center. 
Council 4563 raised more than $5,600, a 133 percent increase over last year, for Portico with its donation-only Smoked Rib Fundraiser. Council members met their goal of doubling its pre-COVID record of serving 185 racks of ribs by serving more than 400 this year.
This is only the second year the council has hosted the Smoked Rib Fundraiser, but its support for Portico has been ongoing for more than 10 years.
The council sponsors a Baby Bottle Campaign each year around Fathers' Day to support Portico. Parishioners are asked to take home a baby bottle and return it filled with loose change. The 2021 campaign raised about $9,600.
The council and individual Knights offer support to Portico in other ways as well.
Portico offers a variety of services, including adoption education, adoption agency referrals, medical referrals, pregnancy tests, prenatal vitamins, and others. For more information, visit porticostory.org.