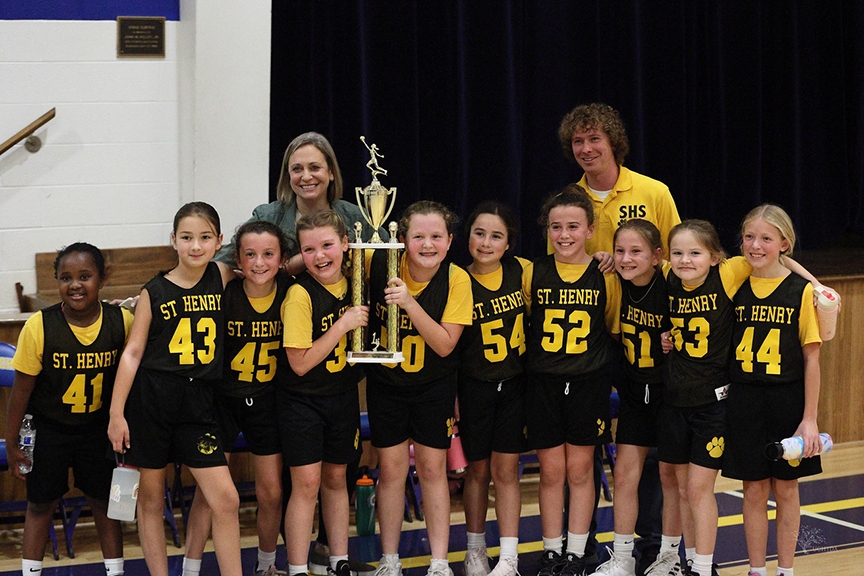 The Overbrook Classic basketball tournament returned this year for the first time since 2019 with a few changes.
In the past, the tournament was considered the unofficial start of the middle school basketball season and drew teams from Catholic, private and public schools throughout the Nashville area. But because Overbrook no longer has the seventh or eighth grades, this year's tournament, held the week of Dec. 5-11, featured fifth and sixth grade and third and fourth grade teams.
The winning teams for this year's tournament were: St. Matthew Blue for third and fourth grade boys; St. Henry Tigers for third and fourth grade girls; Ensworth Tigers for both the fifth and sixth grade boys and girls divisions.
"As an Overbrook alum and former player, I have very fond memories of watching and playing against schools from all over Nashville in the Overbrook Classic," said Josh Edmonson, athletic director at St. Matthew School. "Unfortunately, when COVID hit, we were unable to witness that high level of competition. When I heard the news that Overbrook was bringing back the Overbrook Classic, I was ecstatic. The new model that included third-sixth graders brought back a sense of unity that had been missing for years. Schools from all over Nashville were able to compete again at a high level. … The Classic brought back great memories for me and I hope that it can provide more memories for our young athletes for years to come."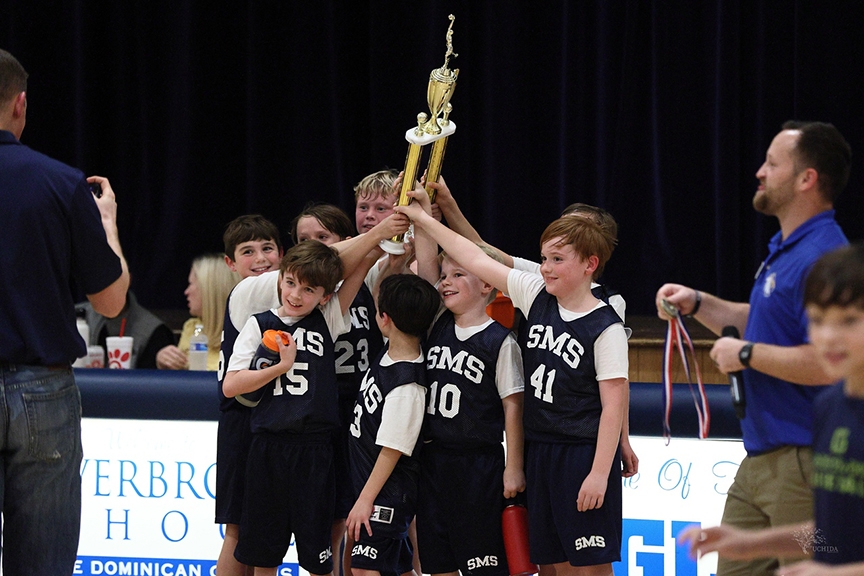 The tournament, which this year featured 42 teams, is a fund-raiser for the Overbrook Parents Association's community-building and school enhancement projects.
"I am grateful to our three co-chairs, Larissa Greulich, Kimberly Songy, and Lindsy Stempel, for stepping up to volunteer, ensuring a successful return of the Classic," said Overbrook Principal Sister Marie Blanchette, OP. "It is one of my favorite Overbrook activities. The camaraderie of our parents and the schools coming together is fantastic. The Classic happens because of the leadership of our chairs and their committee, the many parents who volunteer throughout the week, the sponsors and advertisers who underwrite the tournament, and the teams who play."
Tournament sponsors included: Hastings Architecture, Hunt Brothers Pizza, Brothers Business Law, Carter Shelton, Dennis Uniform and Mills, Distribution Realty Group, Equitable Property Company, Gallivan Wealth Management of Raymond James, the Hare Family, Jackson Builders, Mercedes-Benz of Music City, ReadyCar, RiverSprings Dental, Sagemont Real Estate, St. Cecilia Academy, Watertech Whirlpool Baths, and WOW Orthodontics.