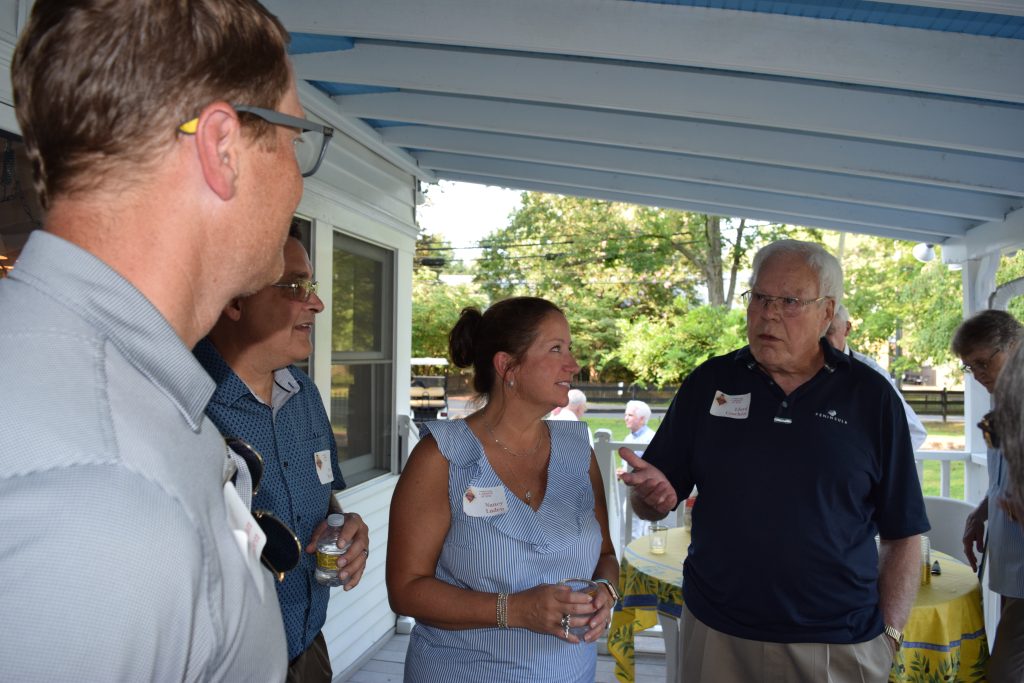 Parishioners at St. Philip the Apostle Church in Franklin recently hosted two events that raised more than $40,000 to benefit the Worship Center Building Fund at St. Catherine Church in McMinnville.
The tremendous growth St. Catherine has experienced, particularly among the Hispanic community, has fueled a campaign to raise funds to build a new worship and learning center for the parish. The cost for the project is approximately $1.5 million. St. Catherine parishioners, with the help of the Diocese of Nashville, have raised about $400,000.
A group of parishioners from St. Philip, with the support of their pastor Father Ed Steiner, has taken on the project of helping St. Catherine and its pastor, Father Bala Showraiah, OFM, who previously served as the pastor in Franklin.
On Saturday, Aug. 5, the Bourbon Brothers of St. Philip hosted a Backyard Bash that raised more than $18,000. Bishop J. Mark Spalding was able to attend the event.
"Bourbon Brothers of St. Philip was started by Father Bala to be a social fellowship of Catholic men. Bourbon is a common thread across most of us here in Tennessee, who grew up as adults cultivating a taste and appreciation of many exclusive bourbons," explained Gene Gillespie, leader of the fundraising effort for St. Catherine. "While initially the group started as a social time to gather and share fellowship, the Bourbon Brothers will always rise to the needs of others, be they parishioners or friends outside of St. Philip. They hold themselves accountable and continually donate their time, talents, and treasures in support of faith communities everywhere."
This group has previously supported other diocesan initiatives in their endeavors.
On Sunday, Aug. 20, St. Philip parishioners Lloyd and Elizabeth "Woo" Crockett hosted a reception at their historic Franklin home that raised $22,800 for the St. Catherine project, Gillespie said.