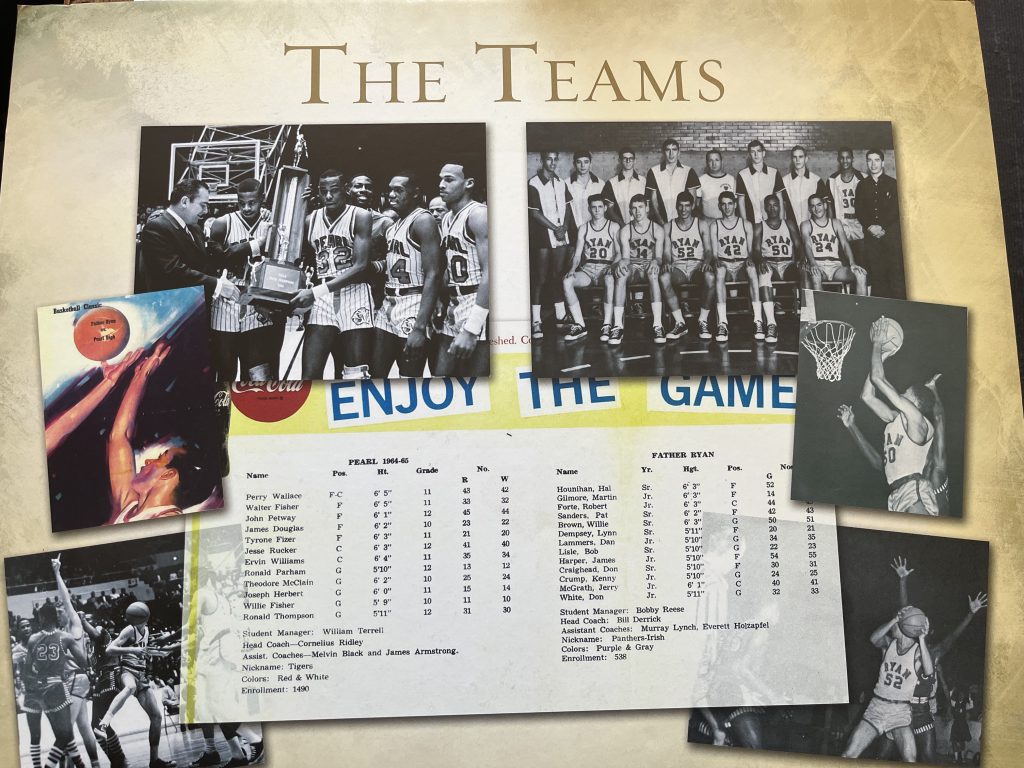 In the fall of 1988, Andrew Maraniss walked onto the campus of Vanderbilt University for the first time. He was a Wisconsin-born 18-year-old, who spent most of his life in Washington, D.C., and knew nothing about the history of the city he now called home.
Little did he know, a year later, he'd hear a name he never had before. Yet, it'd be one that would spark a lifelong admiration. That name: Perry Wallace.
Wallace's success as a pioneering athlete who broke the racial barrier as the first Black basketball player to compete in the previously all-white Southeastern Conference stuck with him for many years, and his love of storytelling led to the penning of the first biography of this significant figure, titled "Strong Inside."
And as he further researched Wallace's story, he realized Wallace was part of breaking barriers even before he arrived at Vanderbilt. On Jan. 4, 1965, while the Civil Rights movement was at its peak, Wallace led the Pearl High School basketball team in a legendary game against Father Ryan High School, the first game in Tennessee history between a predominantly white school and a segregated all-Black school.
It was the game that has gone down in history as a landmark event for the city of Nashville. Now, the story of that game and Wallace will reach a whole new generation as "Strong Inside" the play, presented by Vanderbilt University, will be performed at the Nashville Children's Theatre Sept. 7-26.
Writing the book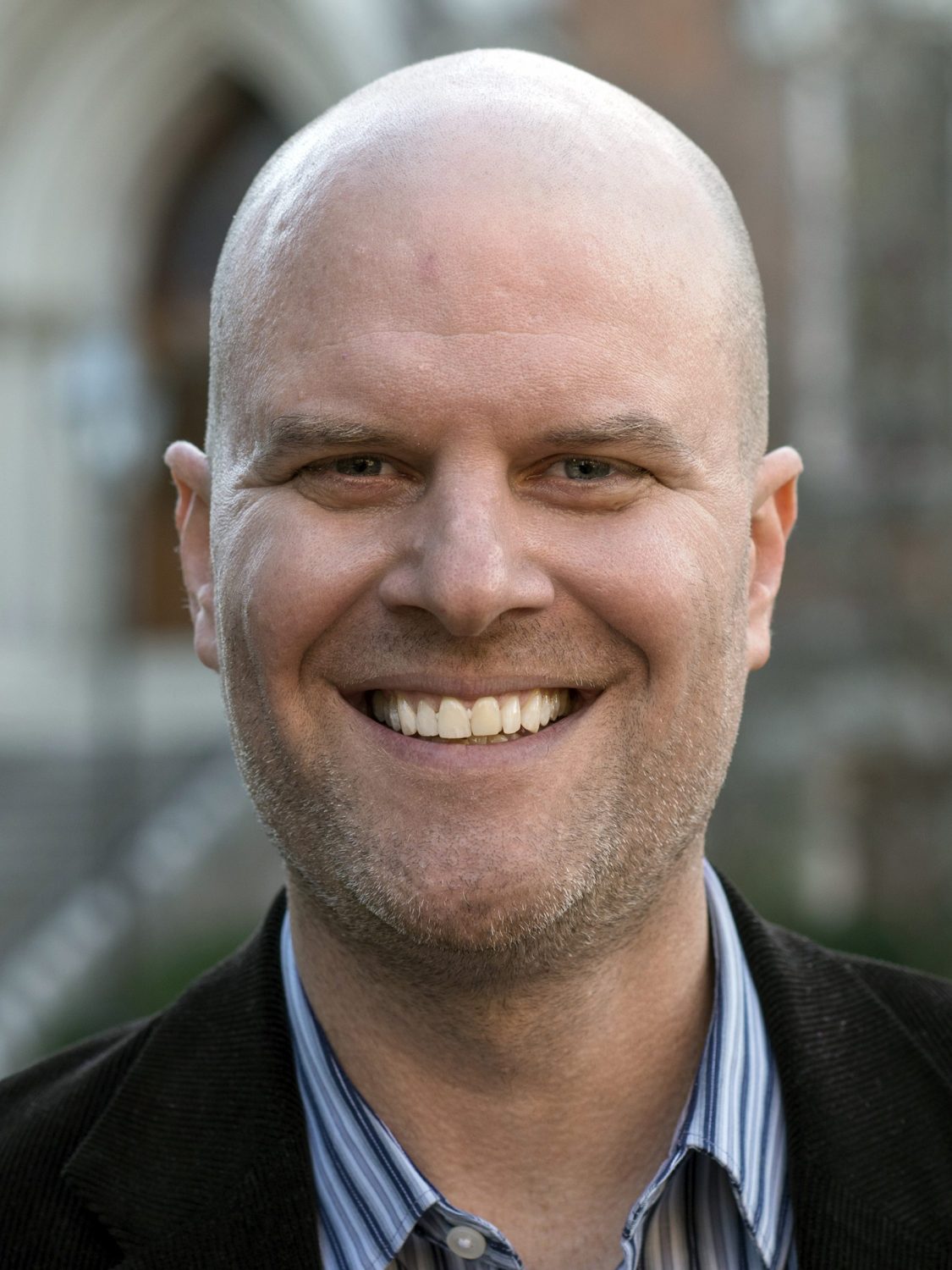 When Wallace returned to Vanderbilt for the first time since graduating in 1970, Maraniss was beginning his sophomore year, already delving deep into his interests of history and sports, taking a Black history course as part of the qualifications for his degree, and working as the sports editor of the school newspaper, The Vanderbilt Hustler.
"Because I was interested in sports and history, his visit really grabbed my attention," Maraniss said, who noted how he was able to interview Wallace and write a paper about him for his Black history class. "I feel like writing that story was the most important thing I did in college."
For most, the story would just end there, but for Maraniss, it was only the beginning.
"His story always stayed on my mind until, finally, 17 years later in 2006, I decided to write a book about Perry," Maraniss said. "His story needed to be told, and frankly I was surprised no one else had done it."
Upon receiving Wallace's blessing, the work began as he spent four years researching and interviewing Wallace and several others who were part of the story. And, thanks to his newfound connection to Father Ryan after marrying his wife, Alison Williams, class of 1998, it wasn't long until he learned of the Father Ryan-Pearl game at Municipal Auditorium.
"Father Ryan took a stand back then that wasn't necessarily popular amongst white people in Nashville at the time," Maraniss said. "They were playing against schools with Black players when they were told by other schools in the city, we'll never play you again if you have a Black player on your team or start playing desegregated teams.
"This was an important moment in the history of Nashville that Father Ryan played Pearl, and it wasn't necessarily popular with everybody in town," he continued. "But Father Ryan did it anyway because it was the right thing to do."
Maraniss completed the book and published the eventual New York Times bestseller in 2014. Suddenly, the Perry Wallace story and Father Ryan's small role in it, was known across the country, especially after the adaptation for younger readers was released in 2017.
Remembering the game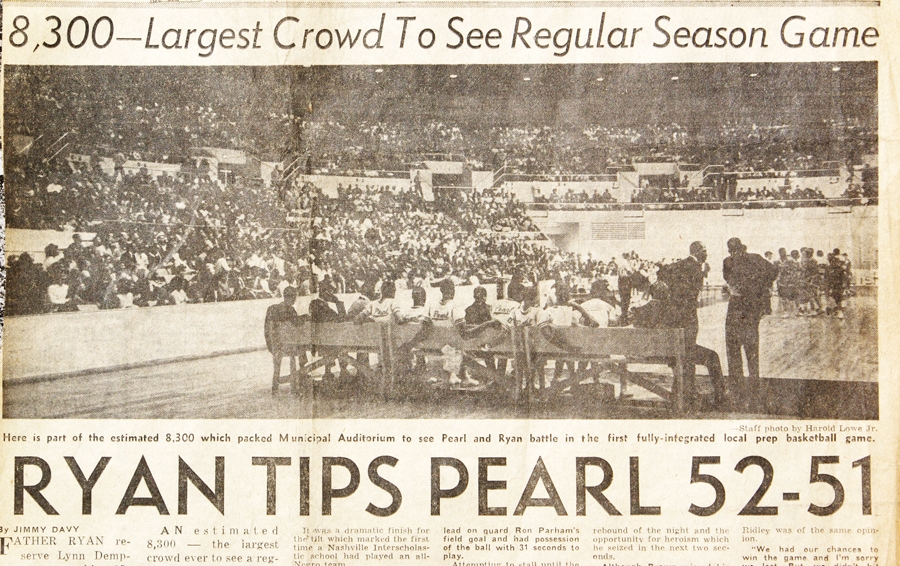 Although Father Ryan High School was already making strides toward desegregation in Nashville, accepting Black students and eventually including them in the athletics programs, at the time of the historic game, playing a team like Pearl was still a huge, and in some ways, controversial move. It was a year-and-a-half long process of discussions and negotiations, including with the Nashville Interscholastic League and the Tennessee Secondary School Athletic Association, to make the idea a reality. 
Finally, agreements were reached, the game was announced, and the clear interest of the city was soon felt as thousands filled the Municipal Auditorium on the big day. At the time, it was the largest crowd ever to witness a basketball game in the state.
"There was so much excitement that ran through the school and the city," said Melvin Black, assistant basketball coach for Pearl High School in the 1960s. "We were just elated that it was going to happen, and it marked the beginning of something that we knew was going to take place at some point in time.
"As one of the assistant coaches on the team, we were doing so good playing all-Black schools that we thought we were going to beat up on Father Ryan," he said.
"Pearl High School was the cream of the crop as far as a basketball team, any basketball team, was concerned," added Robert Lyn Dempsey, a 1965 graduate of Father Ryan, who sank the last second shot that gave Father Ryan the thrilling victory. "They had tremendous players, and Perry Wallace was just one of them.
"We walked out onto the court to see 8,000 people in the stands and were awestruck," he recalled. "We knew this was going to be a big game, but we were a bunch of 17- and 18-year-old kids. We were unaware as far as what it took for the game to happen."
It was only years later, Dempsey said, that the impact of that game, beyond just sports, was realized by himself and the other players.
"It's almost at the point of being overwhelming for some of the articles that have been written and the things that we've read," Dempsey said. "It was quite a night, and what would normally just be my 10 minutes of fame has lasted about 58 years now, and I still hear about it to this day.
"A number of people have told me it changed their lives, and, especially as a younger man, I really have had to think about that," he added. "At the time, I just thought it was a big basketball game, but it was one of the highlights of my life."
Becoming a play
Those highlights of life and Nashville history will come to the stage at Nashville Children's Theater thanks to Perri duGard Owens, former board chairperson from 2020-2023, and current board member. She is a Nashville native whose family traces their time in the city back four generations, including during the Civil Rights Era. DuGard Owens first read Maraniss' book not long after it was released, having known him since the late 2000s.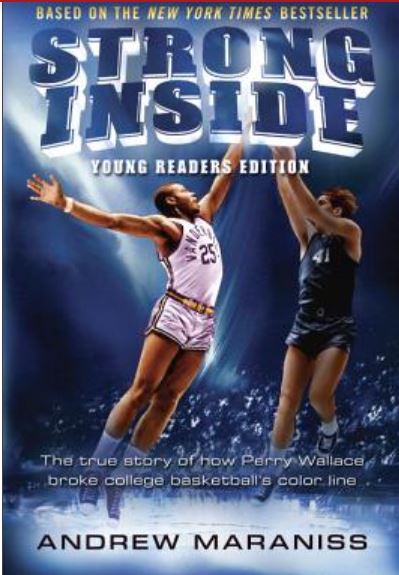 She didn't hesitate to pass the book on to artistic director Ernie Nolan, but then, the COVID-19 pandemic began, and all was put on hold until Maraniss received an unexpected call in 2022. The Children's Theater wanted to revisit adapting his book into a play.
"That was an exciting moment for me. One, I thought they had forgotten about it. Two, just the fact that it was even happening," Maraniss said. "This is such an interesting and important period of Nashville history. It's the story of one person, Perry Wallace, but it's also a story of a city, a key moment of change in the city during that Civil Rights Era with a local person at the heart of it.
"This is going to be a really interesting and accessible way for people, especially young people, to learn about why this period of history is important," he continued, "and what it required of a young man to be put in this position as a pioneer, how challenging, and how difficult it was and to see the destructive nature of racism, but also to be inspired by those who fought against it and rose above it."
Tyrone L. Robinson began adapting the script, and invited Maraniss to come to an early workshop to find out from a pre-selected audience what worked and what didn't work about it.
"That was a really interesting experience to be part of," Maraniss said.
After some tweaks, rehearsals began under the direction of Nolan and Tamiko Robinson Steele, with three actors starring in the show. Gerold Oliver takes on the role of Wallace, while James Rudolph II and Will Henke both take on several supporting roles.
Now, as the anticipation of opening day mounts, Maraniss said he couldn't be more thrilled with the final product.
"It means a lot to me, and I believe it would mean a lot to Perry also," he said. "He loved kids. He was a teacher, literally because he became a professor, but he had a teacher mentality his whole life.
"He was a very wise person and a lifelong learner," Maraniss added. "He said his experience as a pioneer was really only worth it if people learned from it, and it made life better for people that came behind him."
"The Nashville Children's Theater is a real gem in this city. They always do a great job with their production, and I think this is going to be a blockbuster show," he concluded. "Having seen that workshop, having read the script, having met the actors, knowing what they're doing with the set and incorporating video and photography into the design of the set, and the way the play is presented, I think it has all the elements to be something that is really, really memorable and well-done."
Taking away the right message
As the show gets ready to premiere, all involved agreed that they hope the true messages of the story, beyond simply sports, resonate with those youth, and adults, who see it.
For Black, it was Wallace's strength of leadership, both on the court and off, noting his successes academically, his humble nature, and his focus on God as he led the Pearl High team in prayer before every game.
"Hopefully, individuals who would come to this particular program would walk away with some inspiration about being a good leader, no matter where they're standing," he said, "and with the inspiration that this guy could do it, then I could do it."
For Maraniss, he hopes the message of fighting against racism resonates.
"This is an important time in history for this story to be told, for kids to learn about this topic in an accessible way," Maraniss said, noting the current state of racial tensions and conversations throughout the country. "I think sports make things accessible, and it makes it easier to understand. My book and now this play makes it clear to see how wrong racism is, and hopefully it will be inspiring to students to use their voice against it."
Dempsey agreed, noting the significance of how the Father Ryan-Pearl game showed that, no matter if you're black or white, we can all come together in harmony.
"I hope as far as young people, even if they're not athletically inclined, I hope they get the gist of the point being made – that the color of a person's skin is not what matters," he said. "I hope the point can be made that we felt the significance afterwards.
"I'm just happy to have been there, to be involved," he said. "It was a fantastic, unbelievable experience."
Paul Davis, president of Father Ryan, said the school remains humbled in the way it was able to play such a small part in a legendary story, and that the story will be introduced to a new generation of audiences.
"It is beautiful to see the work of Andrew Maraniss capture the impact that Perry Wallace had on the Nashville community and beyond, and it is humbling to think that Father Ryan played a role in that impact through what we now call 'The Game That Changed the South,'" Davis said. "Each year, we introduce our new students to the history of Father Ryan, and that game is featured in a significant way through a video. In it, Perry Wallace spoke to the game's impact at a time when the two races did not often come together.
"He refers to that time as a nice representation of what could happen and what did happen when the two schools competed and the two races sat amongst each other to watch a basketball game," he continued, noting his conversation with Wallace at the 50th anniversary celebration of the game. "He spoke to the powerful impact that Father Ryan made in the community by agreeing to that game, saying, 'Father Ryan did it right then, and Father Ryan continues to do right through educating young people.'
"Significant words by a significant man," Davis concluded. "I look forward to 'seeing him' again through this new play."
For more information, to buy tickets, or to book a field trip to see "Strong Inside," visit nashvillechildrenstheatre.org/production/strong-inside/. Some of the schools in the diocese will be making a private field trip to view the show at 10 a.m. on Monday, Sept. 25. For more information, email Teresa Davis at teresa.davis@cks-nashville.org.