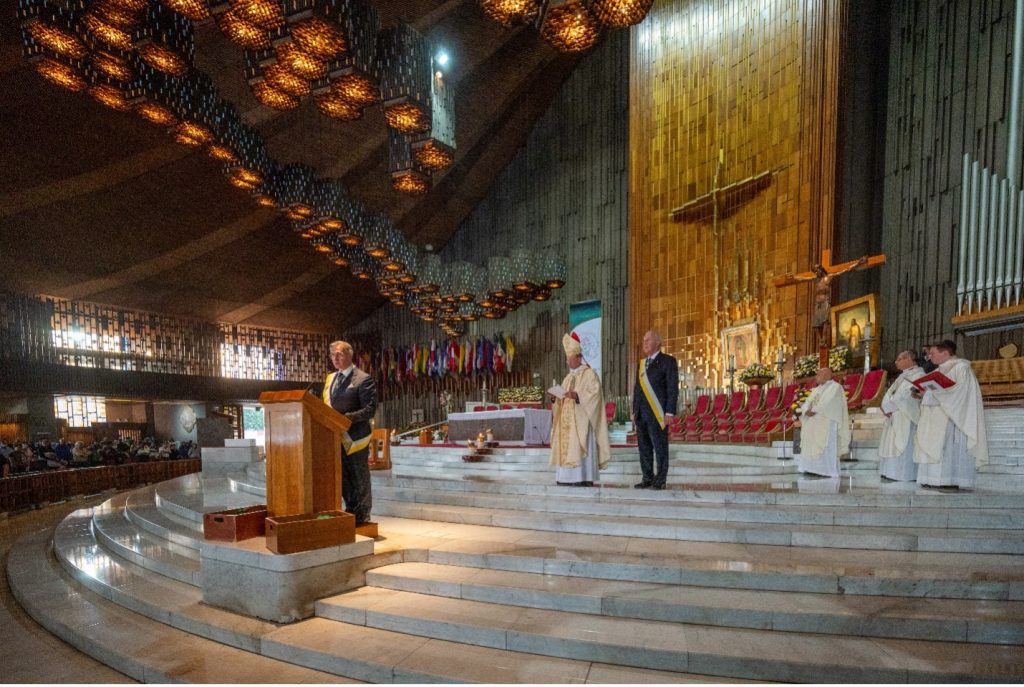 Michael McCusker, the past state deputy of the Tennessee Knights of Columbus has been elected to serve as Supreme Master, leading the Fourth Degree of the Knights of Columbus, which is dedicated to patriotic activity and best known for its honor guards at civic and religious ceremonies.
McCusker was elected by the Knights' Board of Directors during its quarterly meeting, held Feb. 1-5 in Mexico City.
He served as state deputy of Tennessee from 2019-2021 and was elected to the Supreme Board of Directors during the Supreme Convention held in Nashville in August 2022. McCusker, a decorated military veteran, will succeed Dennis Stoddard, who will retire March 1 after 13 years as Supreme Master. 
McCusker will continue to serve as a member of the Board of Directors.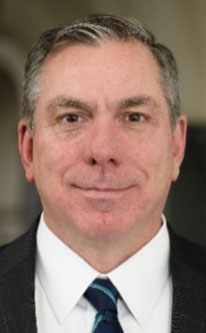 In recognition of Stoddard's distinguished record of accomplishments, the Board of Directors voted to accord him the honorary title of Supreme Master Emeritus.
A member of the Knights of Columbus since 1988, McCusker has worked as a criminal prosecutor for more than 20 years and currently is assistant district attorney general for the 30th Judicial District of Tennessee.
He also served in the U.S. Army Reserves, and then the Tennessee National Guard, for more than two decades, including a deployment to Afghanistan from 2005-2006. McCusker was awarded a Bronze Star for his service in Afghanistan, as well as an Army Commendation Medal for his actions during a search-and-rescue mission there in 2005.
McCusker is a graduate of the University of Tennessee and earned his law degree from the University of Memphis. He is a member of St. Michael the Archangel Council 17578 in Memphis. He and his wife, Theresa, live in Germantown, Tennessee, and have three children.
Others elected to key positions during the board meeting included:
 – Jorge C. Estrada Avilés of Mérida, Yucatán, was elected to the Board of Directors. Previously, Estrada Avilés had served as Supreme Warden, and he is currently in his second year as state deputy of Mexico South.
A practicing lawyer and university professor,Estrada has held a number of leadership positions in the Knights of Columbus. He was elected state deputy of Mexico South in 2021 and was installed as Supreme Warden in February 2022.
Estrada Avilés earned his law degree from Autonomous University of Yucatán and received a master's degree in commercial law from Marist University of Yucatan, where he has taught since 1997 and served as head of the law school from 2002-2008. Since 1991, he also has served as a public notary lawyer, a position requiring the highest level of legal expertise and ethical standards.
He has served the Catholic Church as president of the Mexican National Council of the Laity, an adviser to the Archdiocese of Yucatán, a delegate of the Holy See to a United Nations convention and of the Mexican Bishops Conference to the 2015 World Meeting of Families in Philadelphia.
Estrada Avilés lives in Mérida, Yucatán, with his wife, María Dolores Fritz Sierra, who is the Secretaria de Gobernación del Estado de Yucatán, a position roughly equivalent to a Lieutenant Governor of a state; the couple has five grown children.
– Andrzej Anasiak, who served as state deputy of Poland from 2014-2017, will succeed Estrada as Supreme Warden. Anasiak is the first member of the Knights of Columbus from Europe to serve as a supreme officer. As Supreme Warden, Anasiak will attend meetings of the Board of Directors as a representative of Poland, where the Knights of Columbus was established in 2006.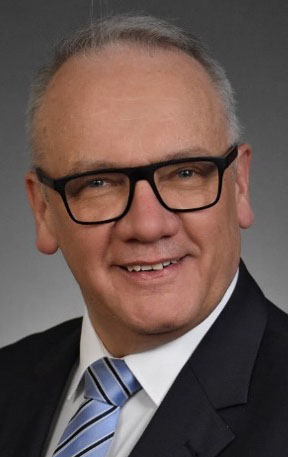 Anasiak joined the Order in 2006, when the first Knights of Columbus councils in Poland were established. He later served three terms as state deputy (2014-17) and has been a key figure in the growth of the Knights of Columbus in Poland.
Since 2021, Anasiak has represented the Father Michael J. McGivney Guild in Poland, promoting the canonization cause of the Knight's founder in various ways and organizing a pilgrimage of first-class relics of Father McGivney to parishes and dioceses nationwide. He has also served as national coordinator for the Knights of Columbus faith formation program "Into the Breach," and organized a popular monthly men's rosary initiative.
Since Russia's invasion of Ukraine began nearly a year ago, he has helped coordinate extensive relief efforts for Ukrainian refugees in Poland, including the creation of a Knights of Columbus Mercy Center in Radom and the assembly of care packages for distribution in Ukraine.
After a successful career in the life insurance industry, Anasiak currently is CEO of Timberworks, a company offering professional recruitment services. He is a member of Our Lady of Częstochowa Queen of Poland Council 14004 in Radom, where he lives with his wife, Magdalena. They have two children.
The Board of Directors meeting was held as part of a pilgrimage, during which Supreme Knight Patrick Kelly re-consecrated the Knights of Columbus to Our Lady of Guadalupe at her Shrine in Mexico City, on Feb. 3. The Order was first consecrated to the Virgin of Guadalupe 22 years earlier, when Kelly's predecessor, Carl Anderson, was installed as Supreme Knight on Feb. 3, 2001, at the same Basilica.
In 1882, Blessed Michael McGivney, a young parish priest in New Haven, Connecticut, founded the Knights of Columbus to serve the needs of a largely immigrant Catholic community. What began as a small fraternal benefit society has since grown into the world's premier lay Catholic men's organization, with more than 2 million members in more than 16,000 local councils.
As one of the world's leading international charitable organizations, Knights around the world donated approximately 48 million service hours and nearly $154 million for worthy causes in their communities in 2021.
The Knights of Columbus also offers extensive life insurance products to members and their families. As of September 2022, the Knights had more than $120 billion of life insurance in force and was named by Forbes as one of America's Best Insurance Companies 2023. In addition, the Knights provides investment services in accord with Catholic social teaching through Knights of Columbus Asset Advisors, which holds more than $25 billion in assets under management.
Based on the founding principles of charity, unity, and fraternity, the Knights of Columbus is committed to strengthening Catholic families and parishes and to practicing faith in action through service to all in need. To learn more or to join the Knights of Columbus, please visit kofc.org/join.