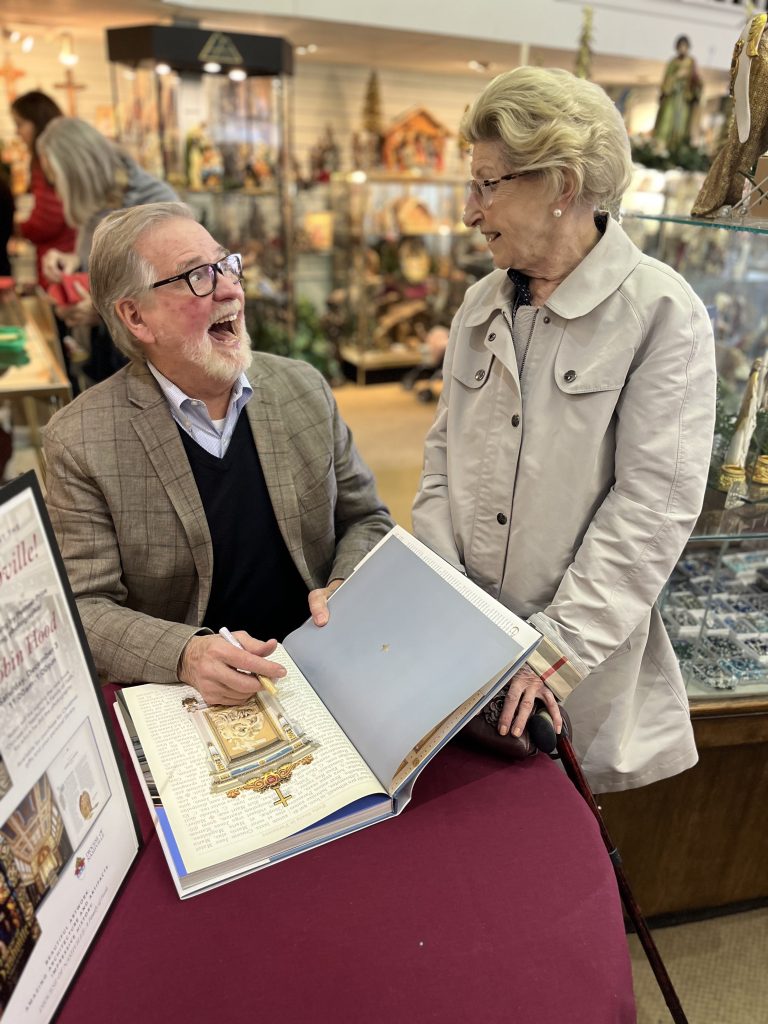 Pulitzer-Prize winning photographer Robin Hood spent time at St. Mary's Bookstore in downtown Nashville on Saturday, Dec. 3, to sign copies of the "Diocese of Nashville: Family of Faith" for dozens of readers from across Middle Tennessee.
Nearly 125 people came from as close as Nashville and as far as St. Joseph, Tennessee, to get copies of the book signed by Hood.
The 240-page pictorial history book, featuring Hood's original photography, showcases the 185-year legacy of architecture, service, and impact of every church across the diocese.
Hood, whose work has been featured in major expositions and publications across the country over the past 40 years, won the Pulitzer Prize for photography while a newspaper photojournalist in Chattanooga.
Along with Hood's original photography, the book also includes the writing of Farrar Hood Cusamato and Whit Stiles. Cusamato and Stiles have authored numerous books, including one for the National Parks Conservation Association.
The book, designed by Jeff Carroll, a parishioner of St. Philip the Apostle Church in Franklin, was featured at the 2022 Southern Festival of Books earlier in October.
The book is available for purchase at St. Mary's, Parnassus Bookstore in Nashville, Landmark Books in Franklin, and online at the diocese website – dioceseofnashville.com/family-of-faith/ – for $50 per copy.