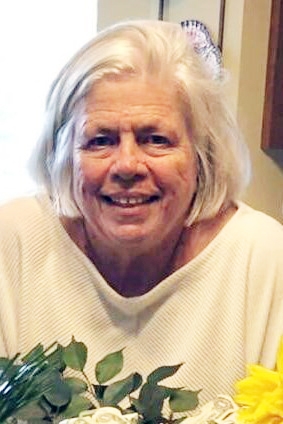 Mildred "Polly" McKenzie, the wife of Deacon Andrew McKenzie, died Sunday, Oct. 3, at her home in Nashville. She was 72.
The funeral Mass was celebrated on Thursday, Oct. 7, at Christ the King Church. Long-time friend Father Patrick J. Kibby presided. Brother-in-laws Father William L. McKenzie preached and Deacon James McKenzie was the deacon of the Gospel. Clergy of the Roman Catholic Dioceses of Nashville and Knoxville concelebrated.
Burial followed at Calvary Cemetery in Nashville.
Mildred Pauline Boner McKenzie was born Jan. 16, 1949, to Joe Boner Sr., and the former Mildred Irene Jones in Nashville. She was a graduate of Central High School.
In 1971, she married U.S. soldier Andrew Davis McKenzie. They settled in Nashville to begin their big, colorful family of loving children and grandchildren who only knew her as their "Mammy," and to whom she sang to each their favorite lullaby, "You Are My Sunshine."
Over the years, she was a popular staff member at International Clinical Laboratories, the Diocese of Nashville, the Tennessee Register and Christ the King School, where she fed hundreds of hungry students as director of food services.
She was preceded in death by her parents and her brothers, Ronnie and Joe.
Survivors include her husband, Deacon Andrew McKenzie; two sons, Andrew Davis, Jr., and William Matthew (Shaina); daughters Tracy Latitia (Jimmy) Newlin, Theresa Dawn (Jason) Tyler, Rachel Irene (Rich) Mathew and Claire Marie McKenzie; grandchildren, Zach and Amanda Newlin, Kohen, India and Talen McKenzie, Jesse Tyler, Tristan, McKenzie and Isabella Mathew, Austin McKenzie, and Liam McKenzie; her sister Katherine (Randall) Feinstein; and three brothers, Jasper, Bill (Joyce) and Harry (Shirley) Boner.
Memorial contributions can be made to Christ the King Tuition Assistance at https://ctknashville.weshareonline.org/ws/opportunities/memorialgifts, or Metro Parks disABILITIES Program at https://www.eventbrite.com/e/185964754587.
Marshall Donnelly Combs Funeral Home was in charge of arrangements.