Five seniors at Pope John Paul II Preparatory School, in a ceremony on Tuesday, May 2, committed to continuing their athletic careers in college. They include:
• Jose Angel has signed to play soccer at Trevecca Nazarene University in Nashville.
A four-year starter for the Pope Prep varsity team, Angel has been named to All-Region and All-County teams. In 37 games during his high school years, Angel has scored 22 goals and recorded 15 assists.
"His creativity, vision, and distribution have made him a dynamic threat and someone our team looks towards in big games," said Pope Prep coach Zack Trobaugh.
Angel is the son of Jose Angel and Claudia Quintero and is a parishioner at Our Lady of the Lake Church in Hendersonville.
Trevecca competes in the NCAA Division II as a member of the Great Midwest Athletic Conference.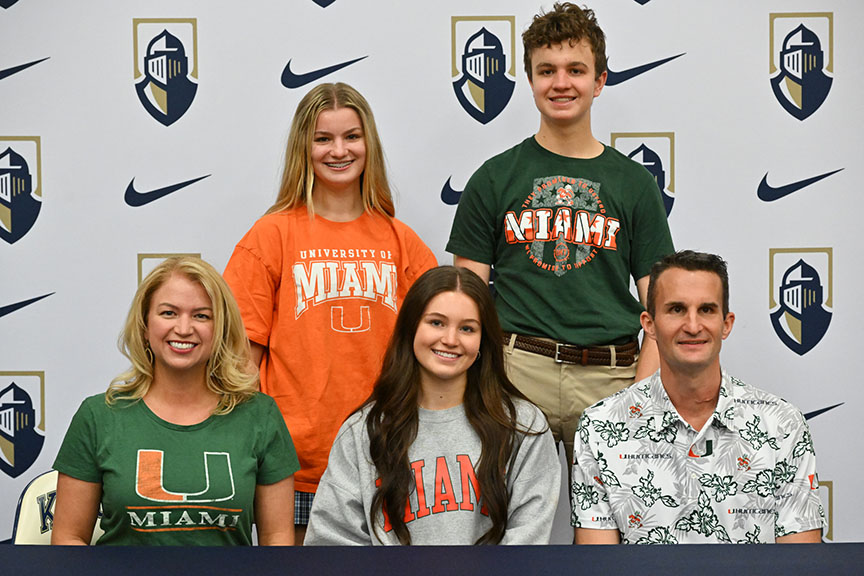 • Kaelyn Burval has signed to participate on the dance team at the University of Miami in Miami, Florida.
Burval was a member of the Pope Prep varsity dance team for four years, helping the team to earn its first TSSAA state championship in jazz and its first national championship at the JamFest Super Dance Nationals. For the last two years, Burval has also served as a coaching assistant for the Pope Prep middle school dance team, created choreography for both the middle and high school teams, was named an All-American at the UDA camp last summer, and was nominated by her teammates for the Star Award, given to a well-rounded dancer who excels in all areas of dance.
Burval is the daughter of Daniel and Roxanne Burval and is a parishioner at Our Lady of the Lake.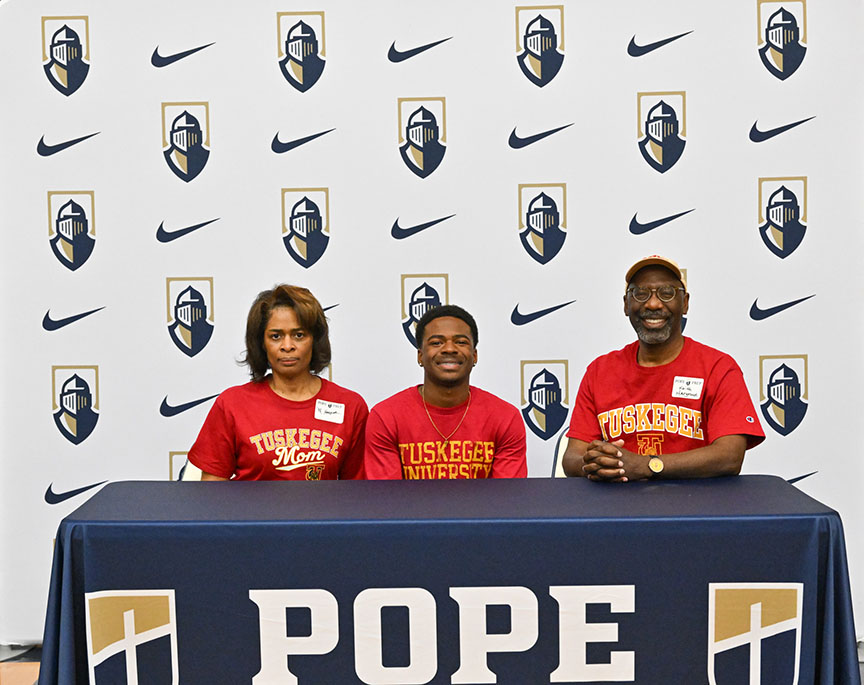 • K.J. Hargrove has signed to play football at Tuskegee University in Tuskegee, Alabama. Hargrove was a starter at defensive back for Pope Prep his senior year.
Hargrove is the son of Samuel and Marzetta Hargrove.
Tuskegee competes in the NCAA Division II as a member of the Southern Intercollegiate Athletic Conference.
• Josh Mailander has signed to play football for Austin Peay State University in Clarksville. Mailander played one season of football at Pope Prep after moving to the area from California and quickly established himself as a top player in the area. Playing both wide receiver and defensive back, Mailander had 56 catches for 1,074 yards and 13 touchdowns on offense, and 42 tackles, seven interceptions, and four defensive touchdowns. He was named to the first team of the DII-AAA East All-Region team and as a Tennessee Football Coaches Association All-State receiver.
Mailander is the son of Marc and April Mailander.
Austin Peay football competes in the NCAA Division I Football Championship Subdivision as a member of the Atlantic Sun Conference.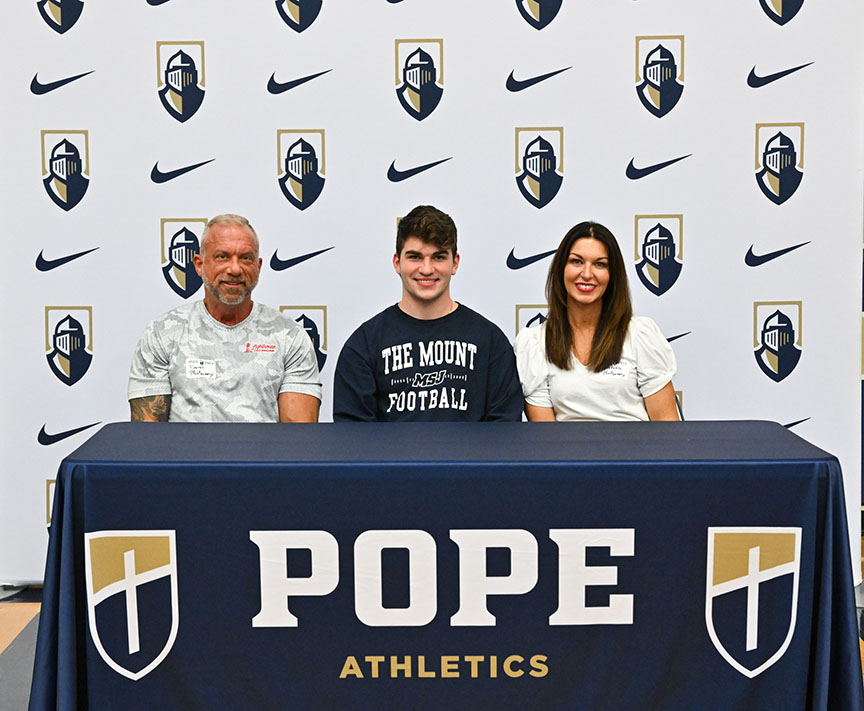 • Zach Montgomery has signed to play football at Mount St. Joseph University in Cincinnati. Montgomery played multiple positions for Pope Prep and was a standout on special teams.
Montgomery is the son of Darrell and Mekesha Montgomery.
Mount St. Joseph competes in the NCAA Division III as a member of the Heartland Collegiate Athletic Conference.