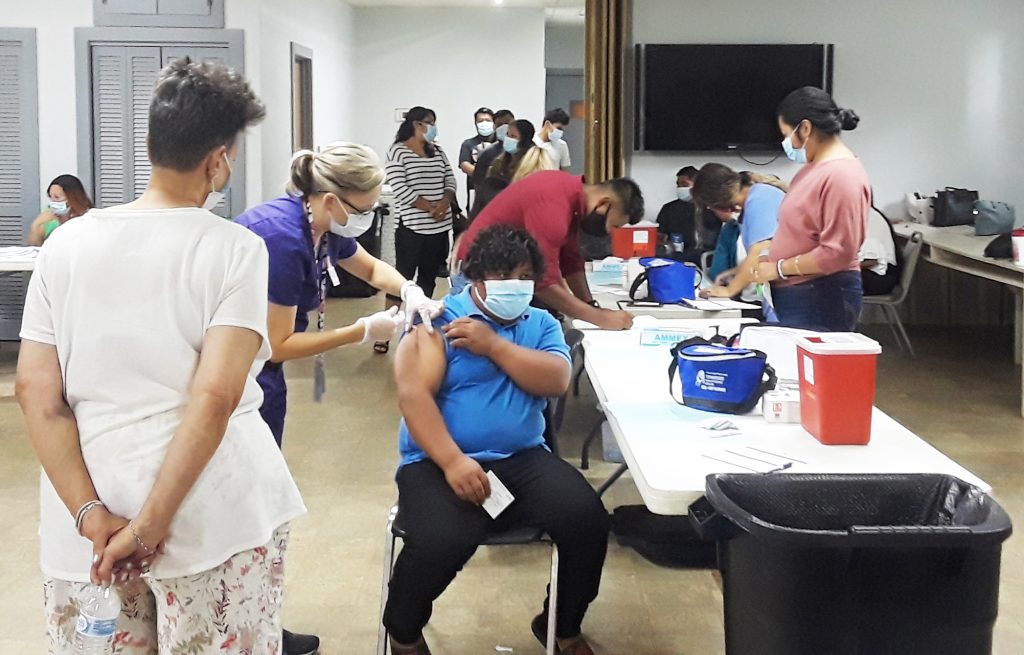 Inspired by Pope Francis' pronouncement that being vaccinated against the COVID-19 virus is an act of love for oneself, family, friends and all people, Father Louis Rojas, S.A.C., organized a vaccine clinic at his parish, St. William of Montevergine Church in Shelbyville.
The pope's comments were included in a video that was part of the "It's Up to You" campaign urging people to be vaccinated. The campaign also invited "trusted messengers" to deliver "fact-based and life-saving information" about the vaccines.
Father Rojas had already been encouraging his parishioners to wear masks and use hand sanitizers to prevent the spread of the virus.
This summer, he worked with Jennifer Thomas and Teala Donaldson of the Bedford County Health Department to organize a mobile vaccination clinic at the church. Sixty-six people received the first dose of the vaccine at the first clinic, and at the second clinic a month later 71 people got their second dose with some receiving their first dose.
Father Rojas and the parish staff expressed their gratitude to the Health Department medical staff, the Knights of Columbus at the parish for their assistance at the clinics, and to Community Clinic Executive Director Fredia Flack for her continuous support and gift cards given to clients who were given the COVID-19 vaccination.