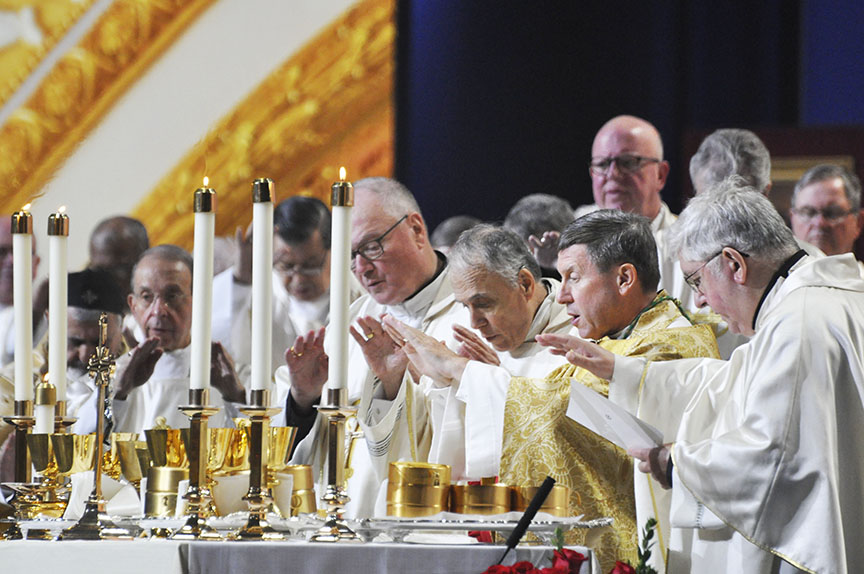 In honor of the fifth anniversary of Bishop J. Mark Spalding's episcopal ordination and installation as Bishop of Nashville, all are welcome to attend a celebratory Mass at 7 p.m. Thursday, Feb. 2, at the Cathedral of the Incarnation.
Bishop Spalding will celebrate the Mass with several priests of the diocese serving as concelebrants. A reception will follow in the Fleming Center.
To RSVP, visit bishop.eventbrite.com.
Bishop Spalding was ordained a priest for the Archdiocese of Louisville, Kentucky, on Aug. 3, 1991, by Archbishop Thomas C. Kelly, OP. Upon his priestly ordination, he continued his education, earning his Licentiate in Canon Law in 1992. Afterwards, he returned to the archdiocese and began serving as associate pastor and eventual pastor of multiple parishes throughout the archdiocese. He also served on several councils and committees over the years.
He was appointed the 12th bishop of Nashville by Pope Francis on Nov. 21, 2017.
Bishop Spalding is a native of Kentucky, growing up the oldest of three children in Lebanon, Kentucky, to Mary Aileen Thompson Spalding and Joseph Lawrence Spalding.