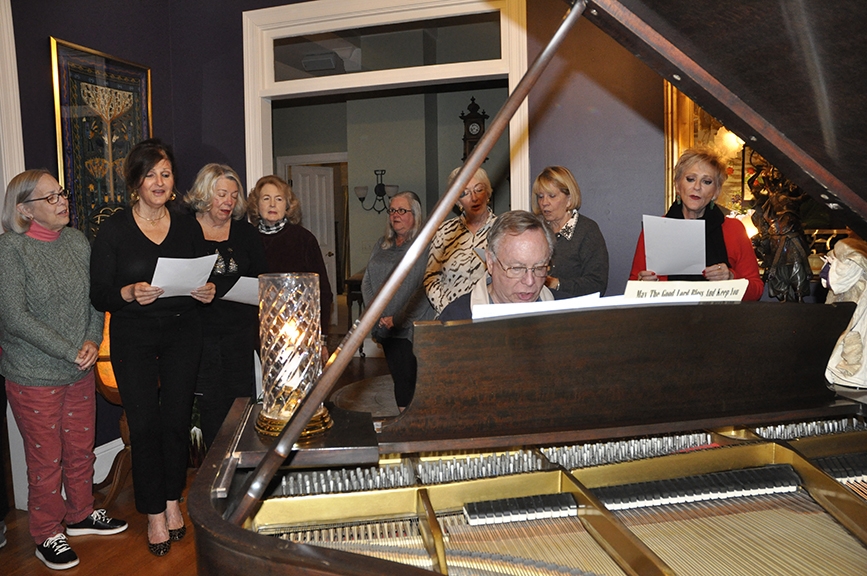 In September, when Angela Siefker's turn came to lead the TED Talk for the monthly meeting of the TED Talk Ladies' Group, which is made up of retired educators and others associated with Overbrook School and St. Cecilia Academy, she had no trouble picking the topic – giving.
And it made a difference for one student at St. Patrick School in McEwen.
When floods hit Tennessee in 2010, Siefker, who taught pre-kindergarten at Overbrook for more than 30 years, and several other members of the group were affected by the devastation. So when more floods hit Humphreys County in August, she was bothered.
After the 2010 flood, "I remember thinking, months later, this is never going to end. There are always going to be a parade of cars coming to see what it's like, so I was really bothered by what happened in Waverly, primarily because of the rapidness with which it came, and the death toll it took," Siefker said.
"It literally destroyed houses," she added. "We could rebuild after ours in 2010, but not these families."
Then, a month to the day after the flood, Siefker said she drove to the area to see the devastation for herself.
"I was appalled because you drive through McEwen first and then the minute you leave McEwen, which is about nine miles away to Waverly, you can smell the sewer stench," she explained. "I was driving slowly through the neighborhood, and the magnitude of it I could tell had been so much worse because the force of the water left houses off their foundations, and the schools were totally displaced." 
From that moment, she knew she wanted to help in some way. After thinking on it over a sandwich at one of the restaurants downtown and speaking with some of the local residents, she decided to stop at St. Patrick School to talk with Dominican Sister Veronica Marie Buckmaster, the school's principal. Dr. Carolyn Baker, another member and founder of the TED Talk group, had told Siefker about how St. Patrick had taken in students from Waverly Elementary School, which was closed after the flood.
But with the transition from a public school to a private school, tuition costs became something families weren't used to, which gave Siefker an idea: sponsoring a new student for the year.
"I told Sister Veronica Marie what we wanted to do, and she thought it was a fabulous idea," Siefker said.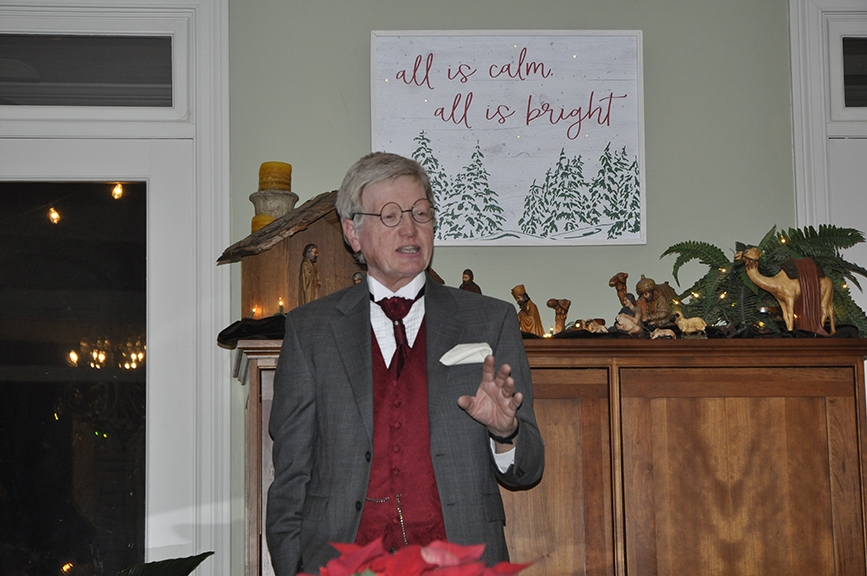 All that was left to do was present the idea to the rest of the TED Talk group. The total amount needed: $4,400.
The TED Talk Ladies' Group was founded by Baker four years ago after she and her husband Clark Baker returned to Nashville from Houston for their retirement. Prior to their move to Houston, Baker served as the enrichment coordinator at Overbrook for 14 years and was also founder of the Diocese of Nashville's Catholic Middle School Forensics League.
"You work for that long with people, and you just become very close to them," Baker said. "I missed everybody."
Knowing that there were book clubs everywhere, Baker decided to make it a TED Talk group, after learning about them from her daughter, Christin Baker. Every month, the group gathers at Baker's home, watches the chosen TED Talk for the evening, and then they discuss.
"Everybody has to take a turn at some point in leading the discussion and picking the talk," Carolyn Baker explained.
That's where Siefker's idea came in. After showing a TED Talk about giving, she told them of what she witnessed in Humphrey's County, and it made an impact on them all.
"During Angela's presentation to our group, she described the localized devastation as she approached the Waverly community. She conveyed the upheaval and the turmoil the children must be going through as they were uprooted from their school," said Julie Petcu, TED Talk Ladies' Group member and former middle school science teacher at Overbrook. "That loss was something many of us could relate to. Angela posed the question to our group, 'How can we help?' … and our answer was to help a young person go to school.
"In some way, shape, or form, we are all connected to education (in this group), and it's the easiest thing to do," she said. "It was just lovely."
Petcu also recalled being part of Overbrook when Hurricane Katrina hit New Orleans in 2005 and how the school welcomed families displaced after that tragedy.
"We got to know those families and those children, so many of us had that connection already about displacement and needing a community," Petcu said. "We were just all moved to do that for at least one child and one family in Waverly."
So, with everyone on board, throughout October, members and friends contributed what they could to a GoFundMe Page, and by the beginning of November, they had exceeded the goal and raised $4,420, which Siefker then delivered to the school.
"We definitely were grateful t"We definitely were grateful to the TED Talk group for their sponsorship of one of our students," said Sister Veronica Marie. The group responded to Siefker's idea "with such generosity," she added.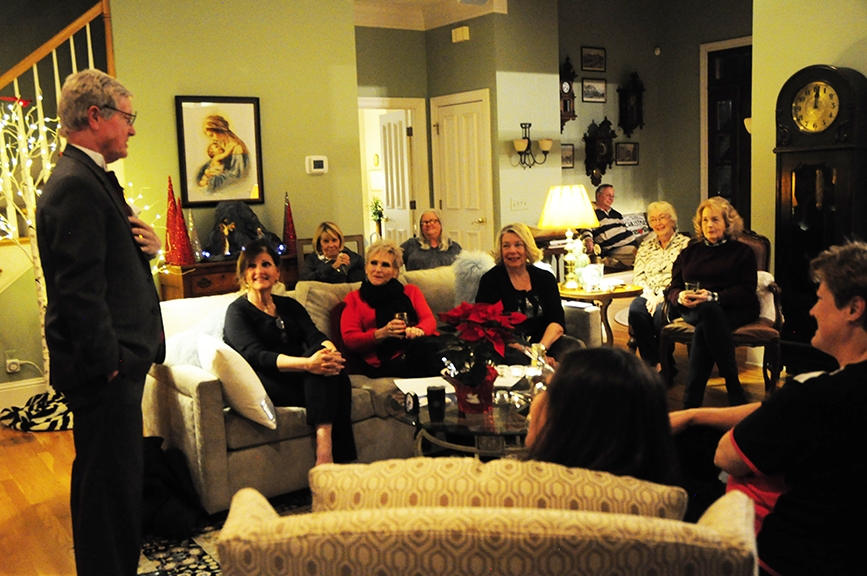 "One way or another, Carolyn and I knew it was going to happen," Siefker said. "Education has been one of the cornerstones of how we all got together, and it was a Catholic education, which we really value."
Since presenting the money, the group has learned some about the young boy that benefited, too.  
"For All Saints' Day, he didn't know anything about Jesus much, but he wanted to be St. Joseph because he likes to build," Baker said.
Now, group members say they just hope their small gift will inspire others.
"We're a small group. We're only max 20 people, but we were able to contribute enough money to help in some way, and I think there might be other small groups who can do the same," Baker said. "We're teeny, but we're like the widow that gave her last penny. We don't have as many resources as some of the larger nonprofits, but we gave what we could."
Petcu said she hopes their contribution just spreads love.
"We know that St. Patrick School will wrap their arms around this child and his family," Petcu added. "It could also provide a good experience for the fellow students to relate to others and grow from that experience through brotherhood and sense of community.
"If you can think it, do it, and that's my appreciation for what Angela did," she said. "She thought about a solution, and she didn't let it go. This is my hope for everybody."