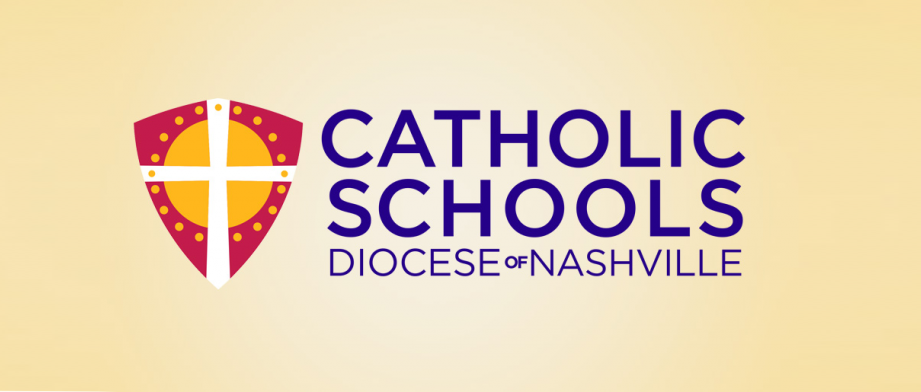 Students at Catholic schools throughout the Diocese of Nashville have returned to in-person classes for the spring semester.
"We enter this semester cautiously and count on your partnership to help us maintain the safest in-person learning environment possible," Dr. Rebecca Hammel, diocesan superintendent of schools, wrote in a letter to parents.
In the letter, Hammel reviewed the Covid-19 protocols in place in the diocese's schools, especially in light of the Omicron variant.
Hammel has consulted with the Catholic Schools Office's medical advisory team, diocesan school principals, and diocesan leaders as schools reopen after the holiday break.
"It is important to note that case counts have increased in all seven counties where we have schools," Hammel said. "In Davidson, Sumner and Williamson Counties, the increases are sharp. Omicron is behaving similarly here in Middle Tennessee as in other countries. It is far more infectious but less debilitating than Delta, often mimicking seasonal influenza.
"Our doctors report hospitalizations are dominated by unvaccinated persons, though vaccinated persons are also contracting the virus," she added. "Omicron's onset came upon us swiftly and is expected to retreat as swiftly after peaking in the coming days. Therefore, our doctors caution that January will be tenuous for us and urge parents to consider vaccinations and boosters. A couple of doctors on our panel strongly encourage parents to consider masking their children with appropriate-fitting, high-quality masks these next few weeks."
The following protocols remain in place as minimum standards for all Catholic schools:
Parents will determine whether their child will wear a mask at school. 
Parents are to report positive Covid-19 cases to the school and keep children at home when they manifest any Covid-19 or flu-like symptoms or have a temperature of 100 degrees or higher. Parents are advised to seek medical guidance or Covid-19 testing whenever a child presents with Covid-19 symptoms.  
Influenza is on the rise, complicating at-home diagnoses, Hammel said. So, parents are urged to keep children who are not well at home until all symptoms have passed. Schools will work with those families to ensure their children catch up on missed schoolwork, Hammel promised. 
Students who test positive for Covid-19 may return to school after the appropriate isolation period, per the Centers for Disease Control and Prevention, has passed. At present, the CDC guidance for the general public is to isolate for a minimum of 5 days. When symptoms have entirely passed, individuals may leave the house but must mask around others for the next five days.  
The Catholic Schools Office encourages the 10-day isolation period, with the option of returning after day seven with a negative test. 
Schools will alert the necessary parents (classroom or class period) of a positive case at school and protect the anonymity of the individual. Parents are then asked to monitor their children for symptoms in the following days. 
Schools will continue to alert students' families who were close contacts of an infected individual. Parents are then advised to seek medical advice and determine when the child may return to school. At no time may a child experiencing symptoms of Covid-19 return to school. Indeed, if the local public health department issues a quarantine period, parents must adhere to that guidance. 
Any student in close contact with an infected person in the home must complete the appropriate quarantine per the CDC guidelines. 
Schools remain committed to hand sanitation, awareness of social distancing, air ventilation, and regular cleaning of the school to mitigate the spread of the virus. Additional consideration will be given to the concept of co-horting, or keeping a group of students together for all their classes, to minimize the risk of exposure to larger groups of students. 
The Catholic Schools Office is encouraging families to limit attendance at large gatherings this month, to closely monitor for symptoms at home, and to keep children at home when they are ill.
"Please know while in-person learning is our priority, faculty and student attendance may warrant alternative solutions in any one of our schools," Hammel said. "More stringent measures, including the reinstitution of a mask protocol or remote learning, may be necessary. Please know these decisions are made in the best interest of the school community, utilizing all information we have at the time."