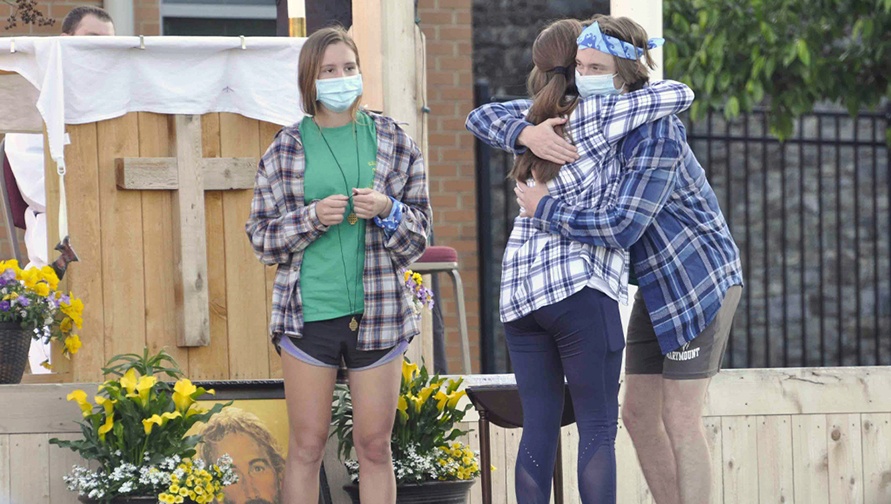 Hundreds of past SEARCHers filled the parking lot of St. Henry Church on Sunday, April 25, for a joyful closing Mass of SEARCH 365 and the 50th anniversary celebration of the retreat program for high school students.
The SEARCH retreat is "transformative," said Father Andy Bulso, the chaplain for the Diocese of Nashville's Office of Youth and Young Adult Ministry and a past SEARCH participant, because it's where many young people begin to know Jesus as "someone who knows and loves each one of us."
Developing an authentic relationship with Jesus, beyond a theological or historical understanding of him, and realizing "the love that God has for each one of us" is at the heart of the SEARCH program, Father Bulso, who was the principal celebrant of the Mass, said in his homily.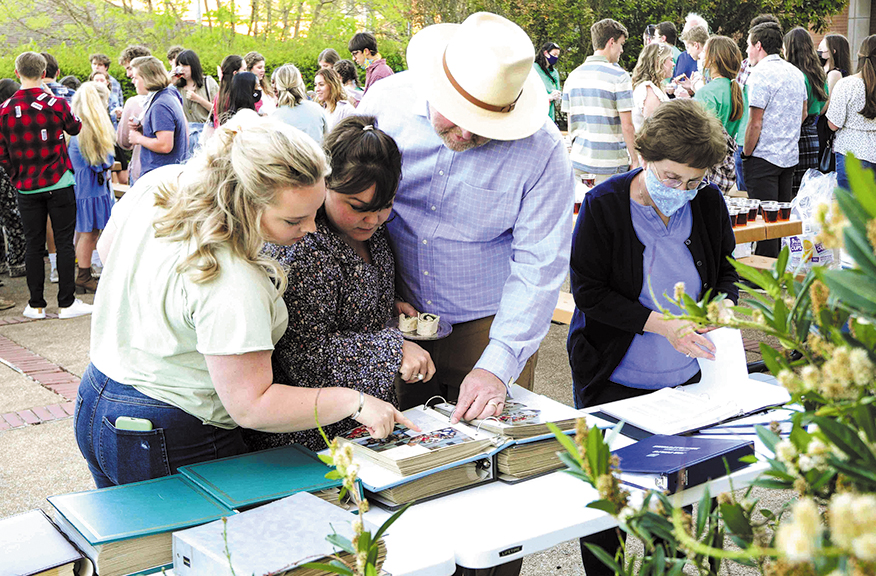 The Diocese of Nashville's SEARCH retreat program is open to high school juniors and seniors and is typically held at Camp Marymount in Fairview one weekend a month during the school year. It features talks and group discussions on a variety of subjects, led by teens who have already completed the retreat.
It's an enduring and popular fixture in the diocese, with all weekends during the 2020-2021 school year operating at full capacity.
"SEARCH is an experience in encountering Jesus Christ, which will assist you in living a Christian life as you enter into young adulthood," according to the diocesan youth office's SEARCH page. "SEARCH aims to ignite the disciple in each participant to go forth and proclaim the good news — the Gospel!"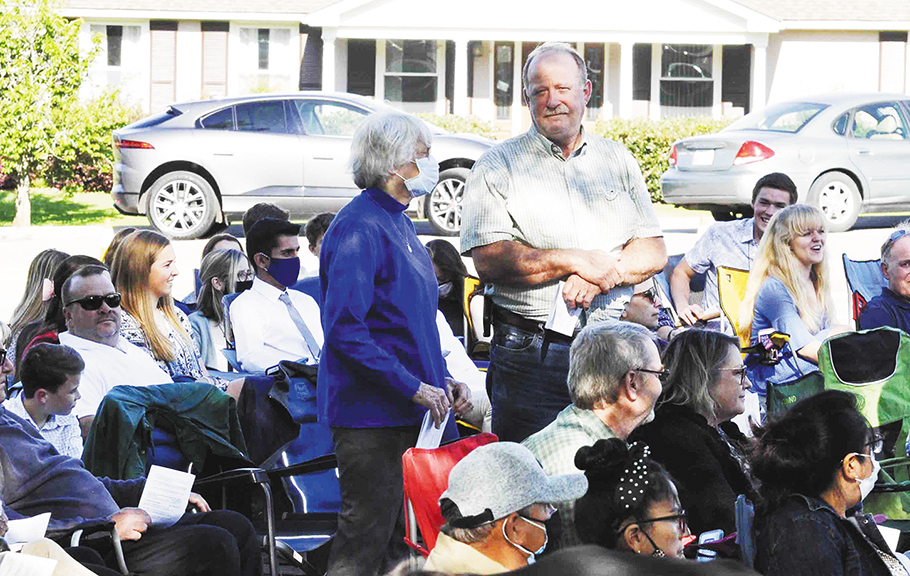 Before he made SEARCH 360, Cullen Mnich, a parishioner at Our Lady of the Lake Church in Hendersonville, said he regularly attended church with his family, but "I wasn't really paying attention," he said. "My relationship with God just wasn't really there."
A reluctant SEARCH participant, Mnich said once he arrived for his first retreat weekend, "I knew I would only get out what I put into it. … I decided to open up and make it my environment to thrive and enjoy."
Mnich has indeed thrived in SEARCH, asked to be a leader for SEARCH 363 and co-director for SEARCH 365, one of the top leadership positions for Catholic youth in the diocese.
He said SEARCH has motivated him to "pray and enjoy the sacraments more." It's also given him a network of like-minded teenagers who "stick with you through everything.
"It's given me a lot of people in my life I feel like I can always talk to," he said.
That real connection with others is one of the hallmarks of SEARCH, Father Bulso said in his homily. SEARCH, he said, "empowers our lives and our love for each other." The emotions and connections of the retreat weekend "are some of the most real things you can ever experience," he said.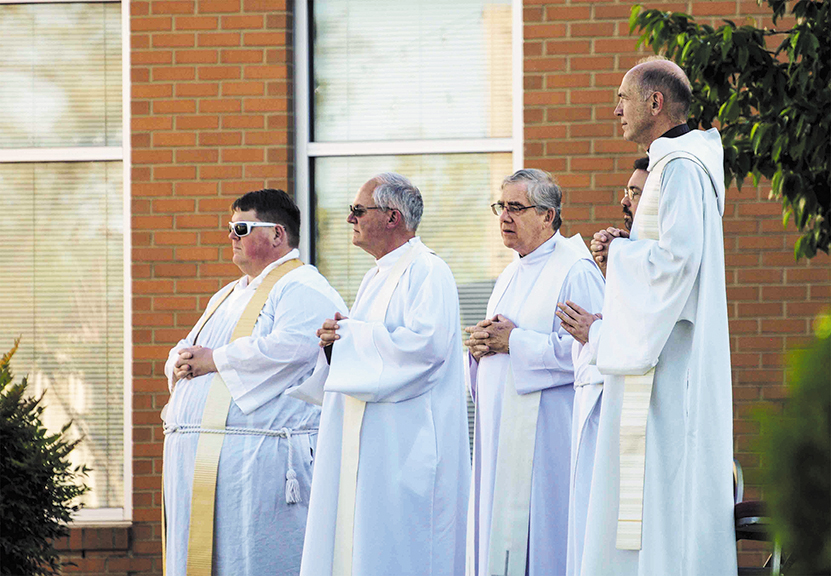 Over 50 years, there have been 365 SEARCH weekends with an estimated 15,000 participants. The late Father Ed Arnold brought the SEARCH retreat to the diocese and held the first retreat in April 1971 at the "Graystone Building" where the Fleming Center at the Cathedral of the Incarnation now stands.
Since then, very little about SEARCH has changed, and to many people, that's what makes it so appealing.
"I saw it work, and it just continued to work," said the former longtime SEARCH director Sally Corby. "If you see something going good, why change it?"
Many young SEARCH alumni attended the closing Mass on April 25 and enjoyed a reception after, reconnecting and looking through old photo albums of past retreat weekends, many of those memoires compiled and preserved by Corby.
She witnessed thousands of teen-agers experience SEARCH, and still cherishes the experience and the impact the SEARCH can have on young people. "I just loved being with the kids," she said. "Real conversions happen."
SEARCH retreat celebrates 50 years