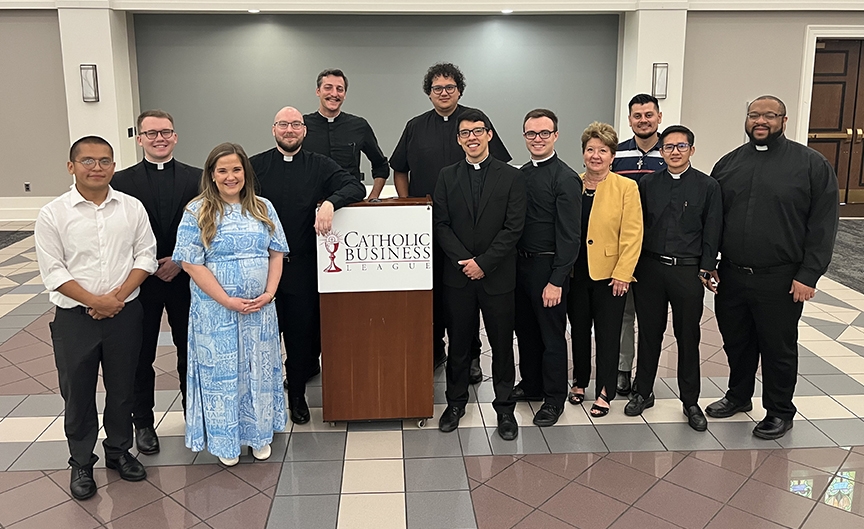 Eleven Diocese of Nashville seminarians were welcomed to the most recent meeting of the Catholic Business League on Thursday, July 13, in the Cathedral of the Incarnation's Fleming Center. 
Seminarians Deacon Seth Reed and David Lee led the session, introducing their fellow seminarians before sharing their own vocation stories.
Along with Deacons Reed and Lee, seminarians Justin Farr, Christian Hamrick, Joe Hinderer, Joseph Ngo, David Herrara, Juan Hernandez, James Grossheim, Francisco Castillo, and Skylar Cummings were also present.