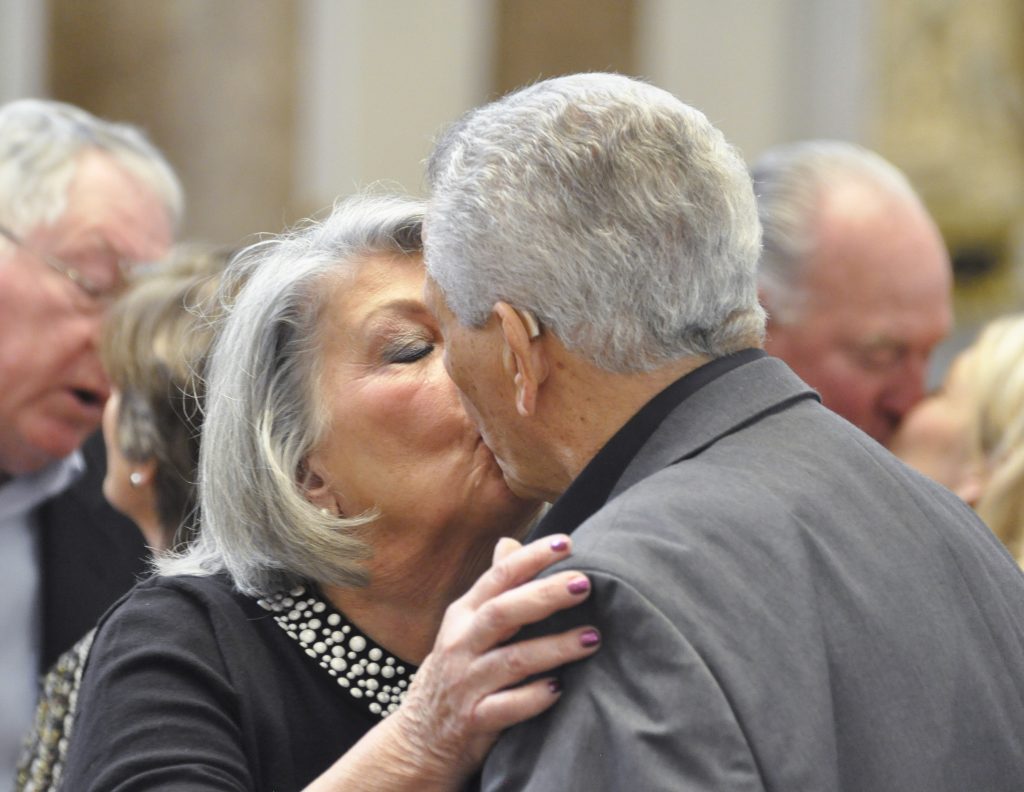 More than 70 couples from parishes across the Diocese of Nashville renewed their vows in honor of their Silver and Golden Wedding Anniversaries during the 2022 World Marriage Day Mass Sunday, Feb. 6, at the Cathedral of the Incarnation in downtown Nashville.
"It's good that we are here to celebrate such commitment, such determination of faith, hope and love, and how God has led you in so many different ways, over mountains and through valleys," said Bishop J. Mark Spalding, during the homily. "And you arrived here. We congratulate you as we celebrate that."
Bishop Spalding said the couples in attendance serve as witness to the sacrament of matrimony, particularly to those engaged couples who are preparing to make the same commitment.
"In the promise of marriage, we give of ourselves, sacrifice ourselves for the good of the other," Bishop Spalding said, as he referred to the monthly diocesan engaged couples' retreats. "We take a leap of faith. … You're on the riskiest adventure God ever thought of, but it's going to be an adventure. … And the adventure helps us grow into the person God wants us to be.
"I explain to them that throughout the day, there will be various speakers of people just like yourselves who have lived it, have worked it, struggled through it, sacrificed for it," he said. "It's a reflection of that leap of faith, that ideal, that message to give yourself to one another like Christ."
Following the homily, Bishop Spalding led the couples in renewing that promise, as each couple stood to face each other and join their hands together, just like on their wedding day.
"I have taken you and take you again," the husbands began, followed by the wives. "I promise to be true to you in the good times and in bad, in sickness and in health. I will love you and honor you all the days of my life."
With a final blessing, Bishop Spalding announced, "You may now kiss the bride."
Photos by Katie Peterson