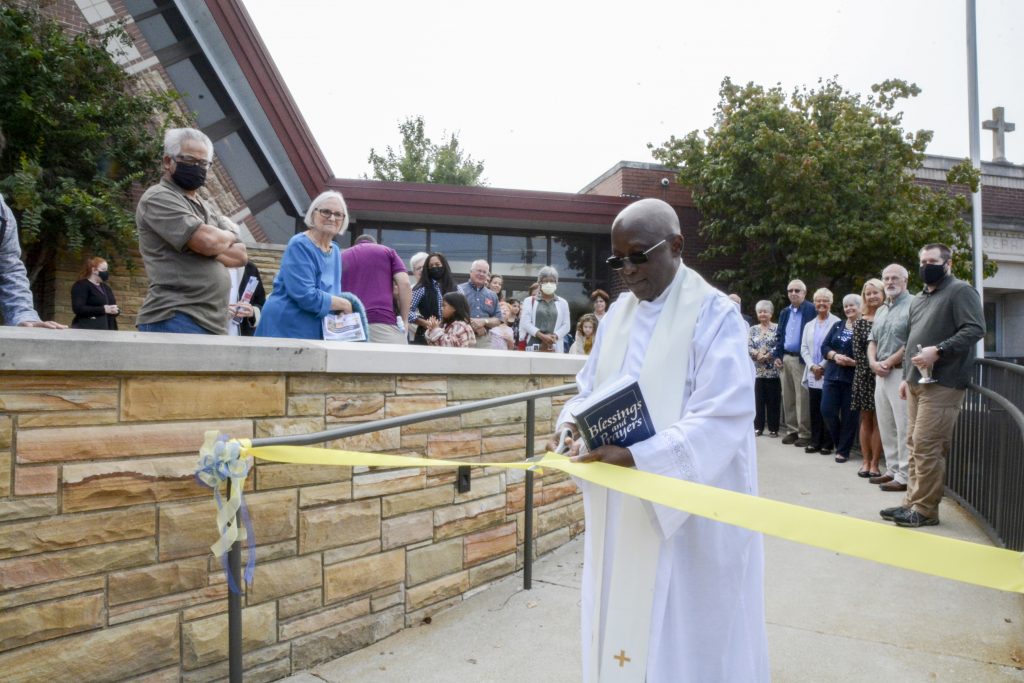 When Father Jean Baptiste Kyabuta became pastor of St. Joseph Church in Madison, he noticed how people with disabilities struggled up the steep ramp in the rear of the church to attend Mass.
And he noticed the difficulty pall bearers had carrying caskets up and down the steps in front of the church for funerals.
He began a project to build a new accessibility ramp at the front of the church. It took four years, but the ramp has been completed and was blessed on Sunday, Sept. 26.
"We have been blessed with widespread parishioner support for this project, and it has paid off," Father Kyabuta said. "This ramp offers full accessibility to our sanctuary and gathering space. It allows parishioners and guests who visit St. Joseph to feel welcomed by our community as they enter the front doors to our beautiful church."
The project included replacing a set of steps that leads to the plaza at the front of the church with a ramp, including iron guardrails. The project also included new electrical wiring and LED lights to illuminate the ramp and stair walkways as well as the large statue of St. Joseph at the front of the church.
"Thank you to all members of our St. Joseph Community and thank you to the donors who reached out directly in support of the accessibility ramp," Father Kyabuta said during the blessing ceremony. "With all of your support, St. Joseph Parish will continue to be a strong, growing, faith-filled community."