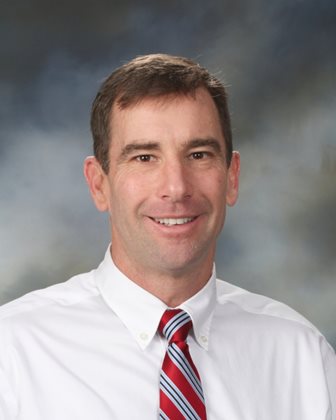 Tim Forbes, principal of St. Matthew School in Franklin for the past eight years, is leaving the school at the end of the academic year to follow a new career path as the executive director of the Davidson County Juvenile Vocational Training Center.
The Center, which is currently in its planning and building stages, will work in conjunction with the Davidson County school system and court system to provide at-risk youth with job training skills; in particular students at risk of not graduating high school or becoming a part of the court system.
This past fall, a board member from the Center contacted Forbes to talk to him about the position. "After much prayer and consideration, I said yes," Forbes said.
Forbes has spent most of his adult life working in a Catholic school environment; before becoming principal at St. Matthew, he was the Director of Campus Ministry and Student Life at Father Ryan High School, his alma mater, from 2006 to 2015.
Working in a secular role, as well as working with at-risk teens every day, will be a big change for Forbes, he said. But he is excited for the opportunity nonetheless.
"For me, it's a new opportunity to serve," Forbes said. "I have gifts and talents in education and administration. I will be using those to help build this program from the ground up. The environment may be different, but the call to serve remains the same.
"It will bring new challenges and new opportunities to grow and learn from a new group of people," Forbes added. "It's a matter of my skill set meeting a need in the community, and God's calling above all."
Forbes has accomplished some significant feats at St. Matthew during his time there, including starting a youth ministry program for the school's junior high students and welcoming the first class of preschool students to campus. The school was also the third in the diocese to begin a Hand In Hand Options program for students with intellectual disabilities, and was named a National Blue Ribbon School by the U.S. Department of Education and an Apple Distinguished School .
But those achievements pale in comparison to watching his students grow and learn every day and go on to their successes after graduating, he said.
"It seems so general and vague, but watching the kids here grow up to be faith-filled, well-rounded young adults and take what they've learned into high school and beyond has been my biggest accomplishment," he said.
He will miss the St. Matthew community very much. "I will miss the day-to-day interactions with the great students, faculty members, and the students' families," he said. "I care about them very deeply and am grateful to have had the opportunity to work with them."