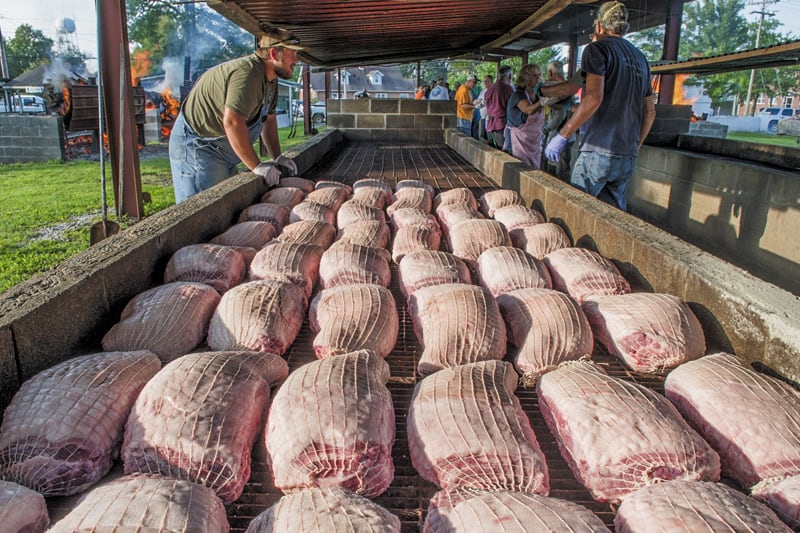 St. Patrick Church in McEwen will go forward with the 166th annual Irish Picnic and Homecoming on Saturday, July 25, despite the COVID-19 pandemic, but in a modified, smaller form.
Missing from this year's events will be the musical entertainment and scores of games for adults and children that people get to enjoy every summer. But people will still be able to buy plenty of the famous St. Patrick barbecue and sauce, made from a recipe kept secret for more than a century and a half.
Besides the barbecue pork shoulders and sauce, volunteers will be selling souvenirs at the parish picnic grounds.
Proceeds from the Irish Picnic and Homecoming each year are used to support operations of St. Patrick School.
"We will also hold an online fundraiser to help us reach our fundraising goal," according to a message on the parish website. "This year will be one for the record books, and hopefully our fundraiser will be too! Please support our mission by donating online and by contacting a school parent or the school office (931) 582-3493 to order a pork shoulder."
For more information visit: www.stpatrickmcewen.org/.