During a recent weeknight hockey practice for the Father Ryan High School Irish varsity hockey team, sophomore Katie Cummings darts across the ice and smashes the puck into the back of the net during a drill. Then she gets back in line with her teammates and prepares to do it again.
Even from a distance, spectators in the stands at Ford Ice Center in Bellevue can tell that the player in the number 4 jersey with the long braid down her back is one to watch. "She doesn't shy away from any challenge," said her coach, Steven Henry. "She jumps right into every situation, both on the ice and off."
Cummings, 16, is a standout player on Father Ryan's varsity hockey team, and one of a small but growing number of girls playing hockey in Middle Tennessee. Nurtured by GNASH, the Greater Nashville Area Scholastic Hockey league, and the NHL's Nashville Predators team, local youth hockey programs have begun to flourish.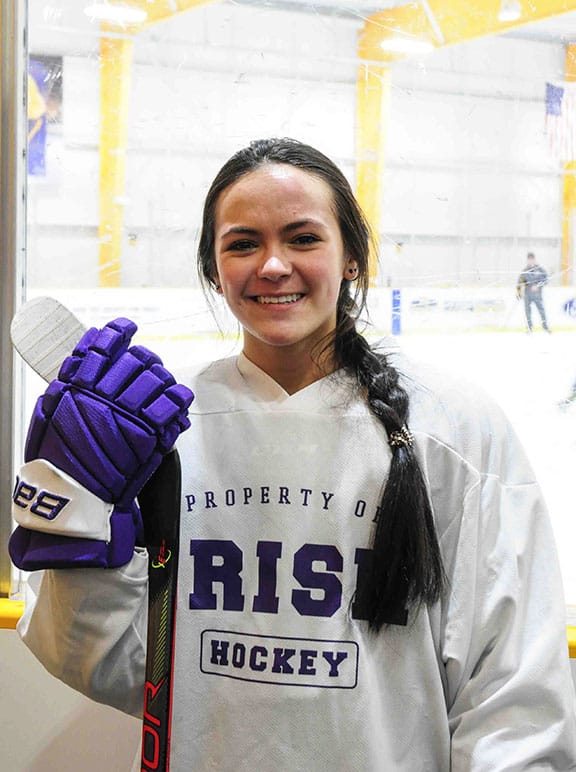 Cummings was first captivated by the sport while attending Predators games with her dad as a young girl. She had never skated or played before, but quickly realized "I loved it and couldn't give it up."
She joined the Nashville Junior Predators girls hockey team while still a student at St. Bernard Academy, then went on to join Father Ryan's junior varsity hockey team last year, and the varsity team this year.
Cummings plays second line center for Ryan's varsity team and is on "our top penalty killing unit," Henry said. In 12 games this year, she has scored two goals and contributed three assists, and is currently in the Top 10 on the team in points. Between her time on the junior varsity and varsity teams, she has a total of five goals and nine assists in her Father Ryan career, according to Henry.
For the last two years, she was the youngest player on the Junior Predators U19 Tier II AA travel team. A year ago, her team won a tournament, defeating teams from across the U.S. and Canada.
"I love the competitiveness and the intensity of it, how aggressive it is," Cummings said of her love for hockey.
Coming in as the only girl on the varsity team at Father Ryan was intimidating, she said, "but I feel like I belonged as I got better." Father Ryan "has a terrific program, and a really supportive environment" for her as a hockey player, she said.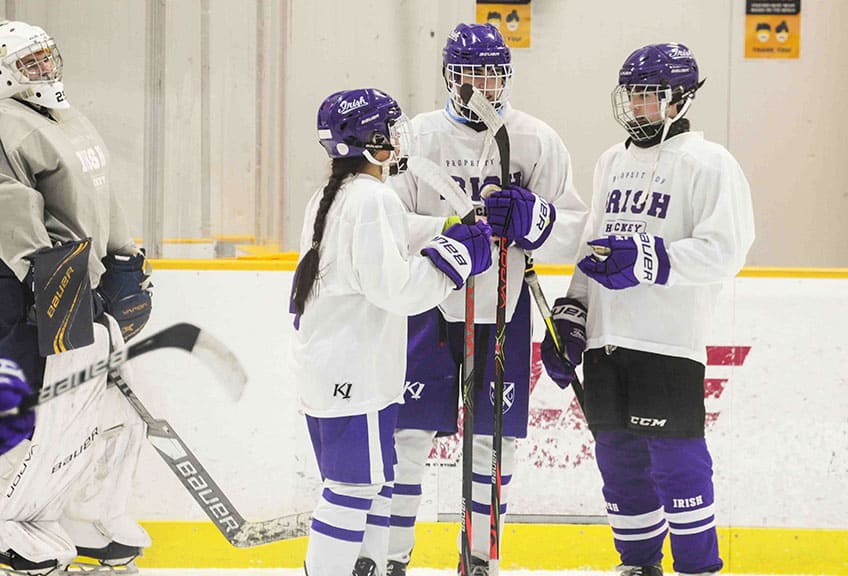 As the leading scorer among all girls in the GNASH league, Cummings has more than earned the respect of her teammates and coaches. This year she became the first girl to ever score a goal for Ryan's varsity hockey team, and she's helping blaze a trail for the girls coming up after her. "I'm really happy to see more girls on the JV team," she said. "It's such great progress."
Henry describes Cummings as "a fierce competitor who carries herself with a level of professionalism that few high school players are capable of. What she is doing as a female player in a male-dominated sport is truly inspiring, and I'm glad to see her getting the recognition she deserves."
Cummings is not the first girl to play varsity hockey at Ryan, "but none have contributed as significantly as Katie," said Henry, who played hockey at Father Ryan and is the son of the Nashville Predators Chief Executive Officer Sean Henry. "I wouldn't be surprised if Katie is the first Father Ryan player to go play D1 hockey" in college, he said.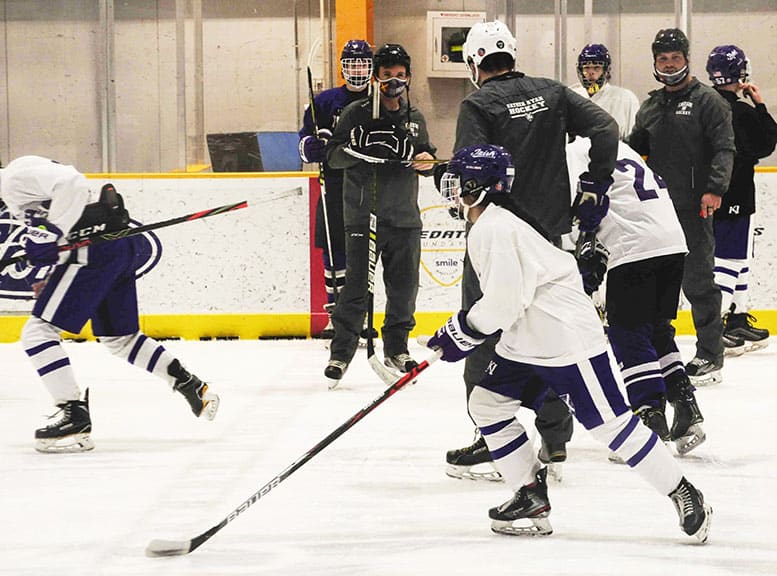 College may be a few years away for Cummings, but she knows she wants to play, and already has an online profile set up for recruiters to view. There, she talks about how hockey has helped her grow as a person, on and off the ice: "Balancing school, hockey, and family life have helped me develop great time management skills, and I have learned how to take advantage of every bit of time I have," she wrote. "Knowing my priorities in life has helped me to focus my efforts while also enjoying the journey. Hockey is a huge part of why I am the person I am today."
In addition to playing hockey, Cummings is also a member of the choir, the French club, and a student ambassador at Father Ryan. And she maintains a 4.0 GPA while taking honors classes.
Cummings' hockey future looks bright, and she wants it to look bright for other young girls interested in playing. "Just go for it," she says. "If you really love the sport, you can do anything with it."