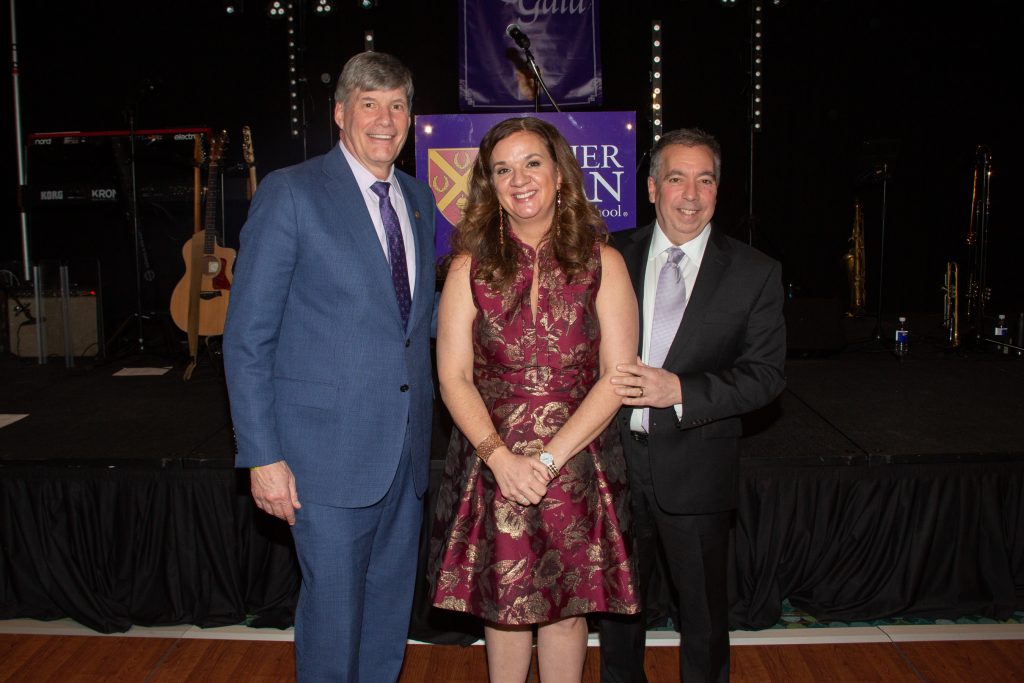 More than 525 guests were on hand to honor Father Ryan High School parents and Nashville civic, business, and philanthropic leaders Tracey and Sean Henry at the 44th annual Legacy Gala on Saturday, Jan. 28, at the Music City Center.
Father Ryan President Paul Davis, a 1981 alumnus, led the salute and was joined by the Henrys' son and Father Ryan Hockey Head Coach Steven Henry, with his wife, Katie (Wilson) Henry, both graduates of Father Ryan.
Several Nashville Predators dignitaries were on hand for the night, including broadcasters Pete Weber, Terry Crisp, who introduced the Henrys, and Willy Daunic, as well as the Predators' mascot, GNASH.
The Legacy Gala is an annual event that honors individuals from the school's 98-year history who have significantly impacted Father Ryan and the community.
Sean Henry is the president, chief executive officer, and alternate governor of the Nashville Predators and Bridgestone Arena. His wife Tracey actively volunteers in the area and serves on several boards, including STARS, which provides mental health and substance abuse services for youth.
The Henrys have sent four children through the area parochial schools, two of whom graduated from and one who is currently a student at Father Ryan. In addition, their oldest child, Steven, is the head coach of the Irish Hockey Team.
In 2016, the Henrys created the Henry-Manning Scholarship at Father Ryan to provide tuition assistance to one graduating male and one graduating female for their first year of college, based on their service to the community during high school.