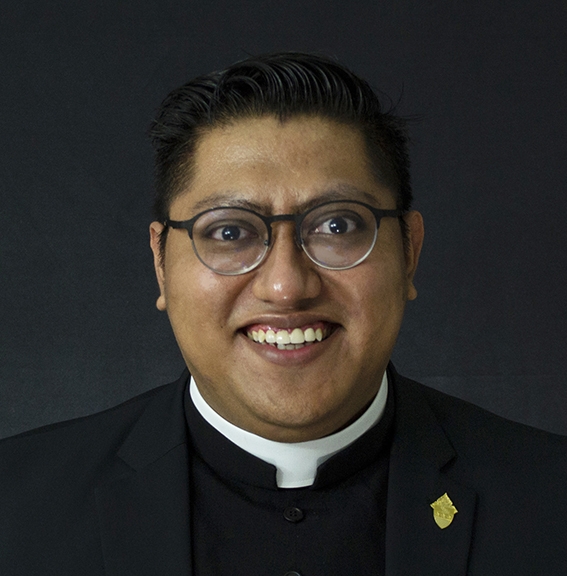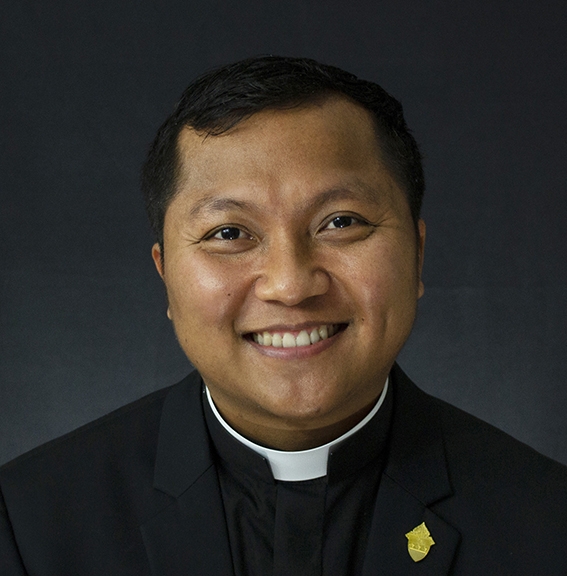 After more than five years of discernment and study, two seminarians with the Diocese of Nashville – Oscar Romero and Augustine Mang – will officially be conformed to the role of Christ the servant as they are ordained to the transitional diaconate at a special Mass at 10 a.m. Saturday, April 9, at Sagrado Corazon Church in the Catholic Pastoral Center in Nashville.
The Mass will signal the final benchmark in their formation as they prepare to be ordained to the priesthood in 2023.
With ordination to the transitional diaconate, "a man becomes a cleric and that's when he makes his promises of celibacy, and Liturgy of the Hours and respect and obedience to the bishop, so, although he is not a priest yet, that's really when he is definitively committed to his vocation," explained Father Luke Wilgenbusch, diocesan assistant director of vocations. "He's already given his whole life away at diaconate ordination, and, because he's now ordained, he's able to perform ordained ministries."
Ordained deacons can celebrate the sacrament of Baptism, witness marriages, read the Gospel and preach at Mass, Father Wilgenbusch added.
While Romero and Mang will make their ordination promises during the Mass, "the central moment of the ordination is the laying on of hands by the bishop and the Prayer of Ordination. There are other rites that go along with that central element, but that's really the heart of the celebration," Father Wilgenbusch said. "God, through the power of the sacrament, is conforming the man to Christ, the servant and commissioning him to minister in the Church."
The Prayer of Ordination is a special moment in the Mass, which the bishop will often chant.
"As once you chose the sons of Levi to minister in the former tabernacle, so now you establish three ranks of ministers in their sacred offices to serve your name. Thus, in the first days of your Church, your Son's Apostles, led by the Holy Spirit, appointed seven men of good repute to help them in the day ministry, so that they might devote themselves more fully to prayer and the preaching of the word," part of the prayer reads. "By prayer and the laying on of hands, they entrusted to these chosen men the ministry of serving at table. Look favorably also on these your servants, we pray, O Lord, whom we humbly dedicated to serve at your holy altars in the office of the Diaconate."
Romero said he is both nervous and excited to reach this step in his formation.
First, "you get the nerve-wracking kind of feeling wondering, 'Am I going to be ready to be serving the community? Am I going to be that help that they're going to need to grow in their spiritual life?'" Romero explained. "But you also feel excited because you're like, 'I am ready to become a priest, and I am ready to go out and do my ministry.'"
But no matter the mix of emotions, Romero said, he's never doubted his path, particularly during these formative years.
"Thankfully, I've had really good role models, a lot of good priests, and even very faithful laity who at every step in my formation have been reaffirming me that this is something that I've been called for; this is something I want to do for my ministry for my life – to serve others," Romero said. "I haven't questioned it at all, and I feel pretty comfortable in the place where I'm heading towards."
He said he looks forward to "being able to share (the ordination Mass) with my family because they're the ones who have been there at every step of our formation," he said, as well as "my parish community (at Sagrado Corazon) who I consider my family, too, because they have always been very encouraging in their prayers and their wishes. Being able to share with them this day, for me, it's a great opportunity."
Romero has been completing his seminarian studies with St. Meinrad Seminary in St. Meinrad, Indiana.
Mang sometimes can't believe he's already made it to this step in his formation journey, he said.
"I always wanted to be a priest, and I still remember the first year when I entered formation. There were a lot of guys ahead of me and I thought, 'OK, I still have several years in front of me.' But now, all of a sudden, I'm at diaconate ordination," Mang said. "It has become real and part of me is like, 'it's so quick how time flies so fast.' … In day-to-day life it seemed long but looking month to month and year to year, it flies so fast."
And, like Romero, now that it's here, he's excited but also nervous, although "it's in a good way."
"I want to be a good priest; I want to be a good deacon, so it gives me a little bit of nervousness," he said. "Will I be a good priest? Will I be a good deacon?
"Then, at the same time, I know when I focus too much on myself and on my human capacity, it becomes more negative, so I need to go back to Christ in prayer saying, 'I know that I'm not perfect. I have flaws and weaknesses, but you know it well and you have called me into this. There will be moments of difficulties and challenges, but I know and trust in you that you will provide me with your grace,'" he said. "So, when I pray with that in mind it comes with a lot of consolation, peacefulness, joy and hope."
Mang has been completing his seminarian studies in Rome while living at the Pontifical North American College. During his time in Nashville while on breaks, he is a regular attendee of St. Ignatius Church in Antioch and St. Edward Church.