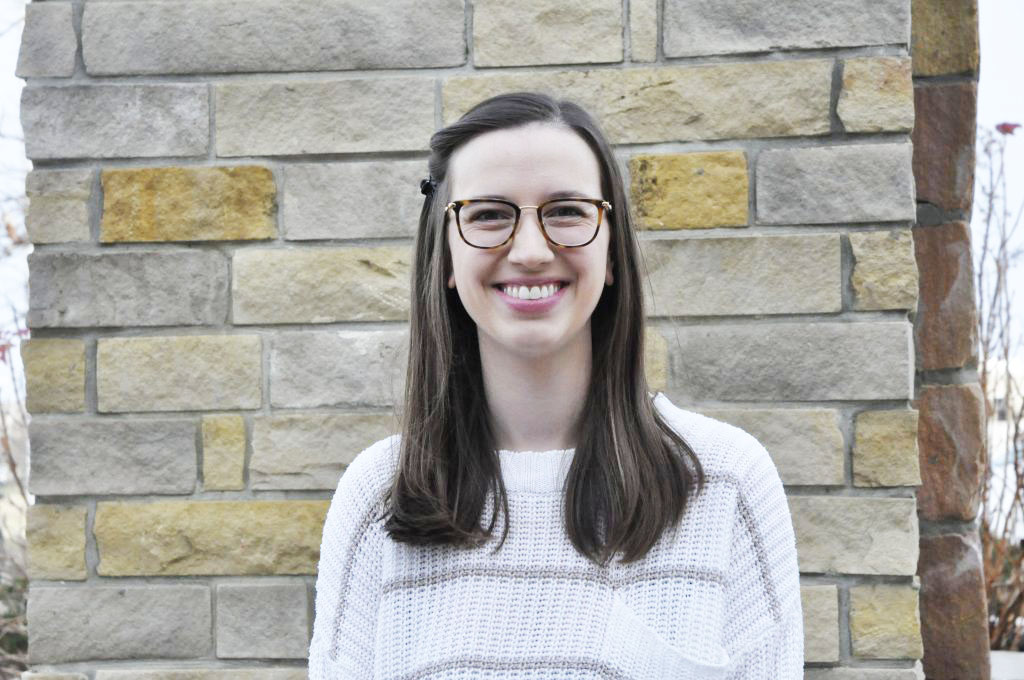 Registered nurse Paula Romanoski was engaged to her now husband when she discovered the Marquette Method of Natural Family Planning. And now she wants to share it with other couples who are seeking to follow Church teaching.
"My parents inspired me to be an NFP teacher. My late dad, who was a doctor and deacon, and mom (still living) started an NFP support group and taught Theology of the Body back home in Minnesota," Romanoski said. "They taught that NFP is the core of the family, and the family is the core of the Church, so it is important that this resource is available for Catholics who want to practice Church teachings."
The Marquette Method was developed by Dr. Richard Fehring who was inspired by St. John Paul II's 1995 encyclical "Evangelium Vitae" (The Gospel of Life).
The training to be certified as an instructor in the Marquette Method is solely reserved for healthcare workers, including doctors, nurses and pharmacists. St. John Paul II "encouraged healthcare providers to teach NFP, and Dr. Fehring wanted to honor that wish," Romanoski said.
Romanoski received her certification as a Marquette Method instructor in 2020 after six months of study with Marquette University, a Jesuit college in Milwaukee, Wisconsin.
"In college, I was on a mission to find the best method of NFP," Romanoski said. "I used a lot of mucus-based methods to monitor my health and my cycle, and I was just not happy with them.
"Then, my husband and I found the Marquette Method," she said. "The Marquette Method uses a monitor to test the levels of two hormones – estrogen, which monitors fertility, and LH, which monitors ovulation status. It also presents an algorithm to help you know your fertility status and your fertility window throughout your cycle.
"The more research I did, the more I fell in love with it and felt like more people needed to know about it," she said. "My husband and I struggled to find a local Marquette teacher in Tennessee while engaged, so I wanted to make it more available to Catholics in the state."
It's simple, too, she said.
"The Marquette Method takes away the subjectivity of NFP and is very objective," Romanoski explained. "You wake up in the morning, you pee on a stick and in five minutes you know your fertility status for the day. It's like taking a pregnancy test. There is no second guessing or questioning."
It is also reliable, Romanoski said.
"Marquette in regular cycles is 98.4 percent effective with perfect use and 98 percent effective in typical use," she said. "Postpartum, it is 98 percent effective in perfect use and 92 percent effective in typical use.
"Typical use would be missing a day of testing your hormones or having intercourse on a fertile day," she explained.
Romanoski, who graduated from Belmont University with a degree in nursing in 2019 and was involved with the University Catholic campus ministry, is offering a one-time class with a year of follow-up consultations for $200. During the first meeting, which she offers via Zoom or in-person, she asks questions about a couple's status: whether the woman is experiencing regular cycles, is coming off hormonal contraceptives, is postpartum and cycles have not returned, is postpartum and cycles have started to return, is breastfeeding, or even has a fertility related disease such as endometriosis or polycystic ovary syndrome.
"I base the class off where they are at that point in time, and any woman can use Marquette," said Romanoski, who lives in Murfreesboro with her husband and their son and is a parishioner at St. Rose of Lima Church. "I teach the science behind the method, I teach them how to use the strips, how to implement the algorithm, how to implement Theology of the Body, and then I tell them, with this information, what to do whether their objective is to get pregnant or not get pregnant.
"Then, I do follow ups with them as needed throughout the year, especially when the woman is postpartum," she said. "Marquette has a really new, up-to-date postpartum protocol because postpartum is a time that is very difficult for NFP appliance and is when most unplanned pregnancies occur in the NFP world.
"Child spacing is a good intention and is overall healthier for mom and baby," she said. "For example, getting pregnant a month or two postpartum is hard on mom's body, so implementing Marquette postpartum is a great way to ensure child spacing within your family."
For a more cost-effective approach for couples, Romanoski also offers her services to churches, so if a couple wants the year of follow-up, the cost isn't the full $200. Additionally, "some insurance plans help cover the cost of the monitor, strips and cost of instruction," she added.
"I've known Paula for many years. She is well known for her enthusiasm for life in general, the faith in particular, and has had many significant crosses to test both. She is a faithful and joyful realist, and I would entrust any of my couples to her," said Father Michael Fye, pastor of St. Ann Church. "I require my marriage preparation couples to achieve some kind of certification in Natural Family Planning and many couples enjoy learning with a local qualified professional rather than online courses.
"I have seen many couples before and after their marriage day discover the unexpected power of NFP. Many tell me that NFP conversations are the litmus test of their relationship. If they can have NFP conversations, they can talk about anything," he added. "The moment they start avoiding those conversations, it is because there are other issues being avoided. The conjugal life is often where the most joy and sorrow can be found. I love hearing from couples who discover that obeying God's plan for marriage, specifically through Church teaching, brings confidence, joy, and healing. These testimonies are real. The power of NFP is free. It just requires great faith."
For more information, e-mail Romanoski at nfp.paula@gmail.com.