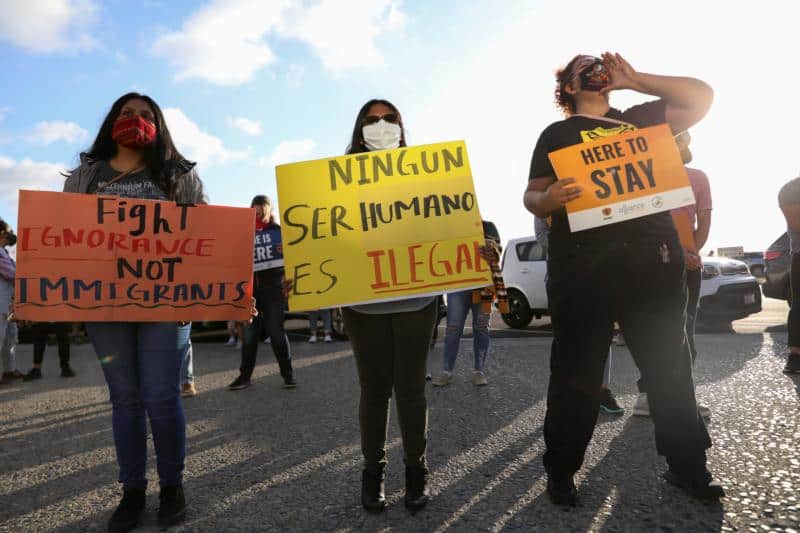 WASHINGTON. Leaders of the U.S. Conference of Catholic Bishops expressed disappointment with the Department of Homeland Security's decision to reject first-time applications for the Deferred Action for Childhood Arrivals program, known as DACA, and limit DACA renewals to one-year extensions instead of two.
The decision was announced July 28 in a memo issued by the Department of Homeland Security. The memo was written by Acting Homeland Security Secretary Chad Wolf and issued more than a month after the Supreme Court ruled against efforts by the Trump administration to end DACA.
When the administration failed to move on DACA after this ruling, a federal judge in Maryland July 24 said it had to publicly clarify the status of the DACA program within 30 days.
DACA, a program that was started in 2012 by President Barack Obama with an executive order, has enabled about 700,000 qualifying young people, described as "Dreamers," to work, go to college, get health insurance, a driver's license and not face deportation. These young adults were brought to the U.S. as children by their parents without legal documentation.
Wolf said the administration may try to end DACA by looking at it as a law enforcement issue potentially contributing to illegal immigration. He said the current measure is a temporary change while the federal government takes time to review future actions.
In the memo, Wolf said: "DACA makes clear that, for certain large classes of individuals, DHS will at least tolerate, if not affirmatively sanction, their ongoing violation of the immigration laws."
Under the new plan for DACA spelled out in the memo, the government also will deny requests by DACA recipients to visit their home countries except under "exceptional circumstances."
"The new limits outlined in the administration's memorandum directly and negatively impact immigrant youth, their families, and the communities we serve," said a July 30 statement by Archbishop Jose H. Gomez of Los Angeles, USCCB president, and Auxiliary Bishop Mario E. Dorsonville of Washington, who is chairman of the USCCB's Committee on Migration.
The bishops said the Catholic Church in the United States has long advocated for the Dreamers, the term given to DACA recipients, and said they will "continue to stand with them."
They urged the president to "reinstate the original protections that DACA provides to young people currently enrolled in the program" and to accept new DACA applicants. They also urged the Senate to join the House in "passing legislation that provides both certainty and a path to citizenship for Dreamers."