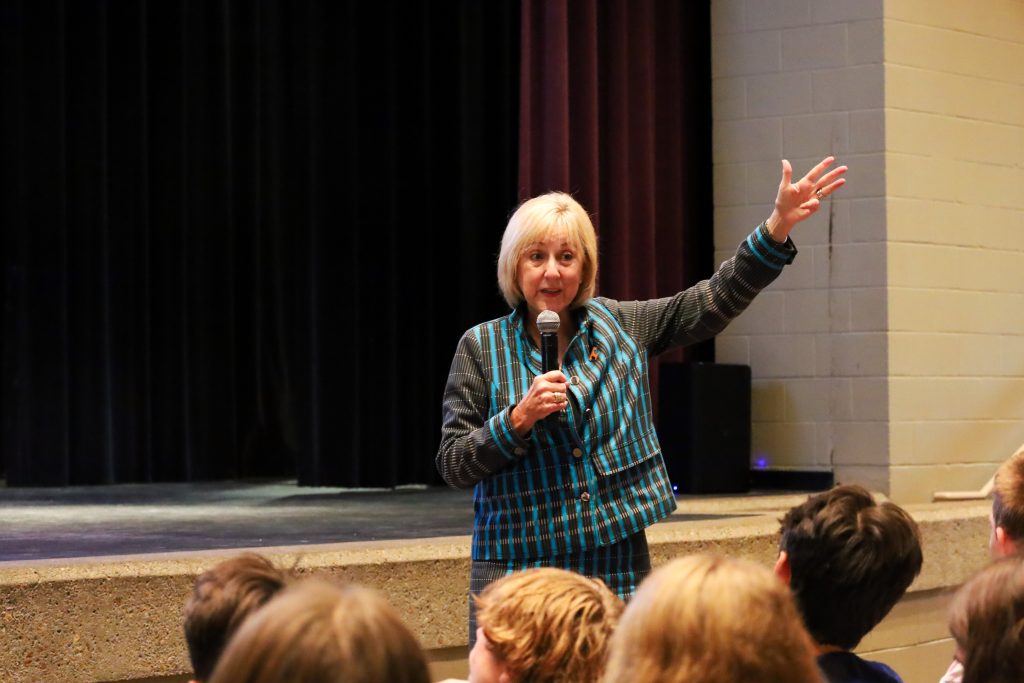 Recently, Dr. Donde Plowman, chancellor of the University of Tennessee in Knoxville, visited Father Ryan High School and spoke with the students.
That day, it was announced that the University of Tennessee, as part of the university's Tri-Star Scholarship Program, a new scholarship endowment exclusively for Father Ryan graduates has been established, thanks to the support of UT-K alumnus Billy Haley, Father Ryan class of 2001. Father Ryan is the only private school in Tennessee that participates in the Tri-Star Scholarship Program.
For more information or to apply for the scholarship, visit onestop.utk.edu/scholarships/.