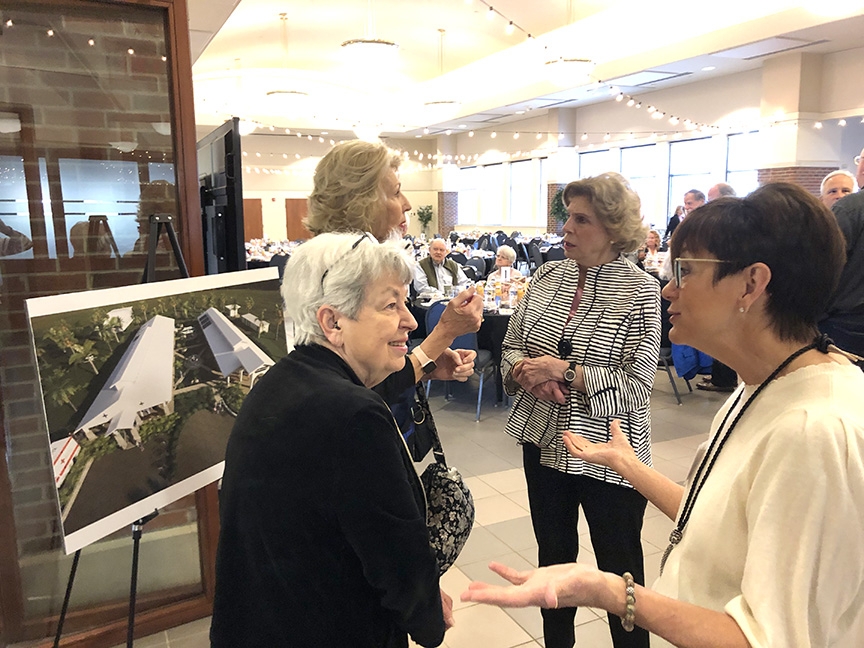 The Visitation Hospital Foundation took another step toward its dream of opening a new surgery center at the Visitation Outpatient Clinic in Haiti with its Hope and Healing for Haiti breakfast fundraiser, held Saturday, April 1, at Christ the King Church.
The clinic opened in the town of Petite Rivière de Nippes in January 2008. Since then, it has provided much-needed health care for more than 300,000 children and adults in the area and surrounding region.
Construction of a new maternity and surgical facility on the clinic campus is planned to start soon.
The Hope and Healing for Haiti breakfast, attended by nearly 150 people, raised more than $126,000 to help pay for the surgery center's equipment and operations.
Fran Myers, VHF board president, served as emcee of the event and introduced several speakers including:
• Theresa Patterson, executive director of the Visitation Hospital Foundation, who spoke about the history of the dream of constructing a hospital in Haiti.
• Lynn Blair-Anton, a registered nurse, who shared stories from her 40 trips to Haiti as part of medical missions.
• Alan Dooley, a board member and the architect who designed the clinic and the new maternity and surgical center. He spoke about the design of the new facility.
• Rob Pantoja, board treasurer, who shared his experience in Haiti and asked donors to consider a two-year commitment or a one-time gift.
The clinic provides quality, compassionate, professional patient care and services that include laboratory testing, diagnosis, treatment and medications. VHF employs an all-Haitian staff of 28 that includes two full-time physicians, a dentist and assistant, two nurses, a pharmacist and assistant, a lab technician, and other ancillary support staff in addition to the clinic administrator.
"It is even more incumbent upon us to seek the support of individuals, grantors and funding sources in order to maintain operations of both facilities," Myers said. "We will need to add to our current budget medical equipment, staffing, and medications for surgery cases.
"We hope to reach out to surgical teams in the U.S. to do surgical rotations at the new surgical center," she added. "Our greatest needs are ophthalmology, orthopedics, maternity and women's health, plastic and general surgery."
Those interested in making a donation for the project can find more information at visitationhospital.org.