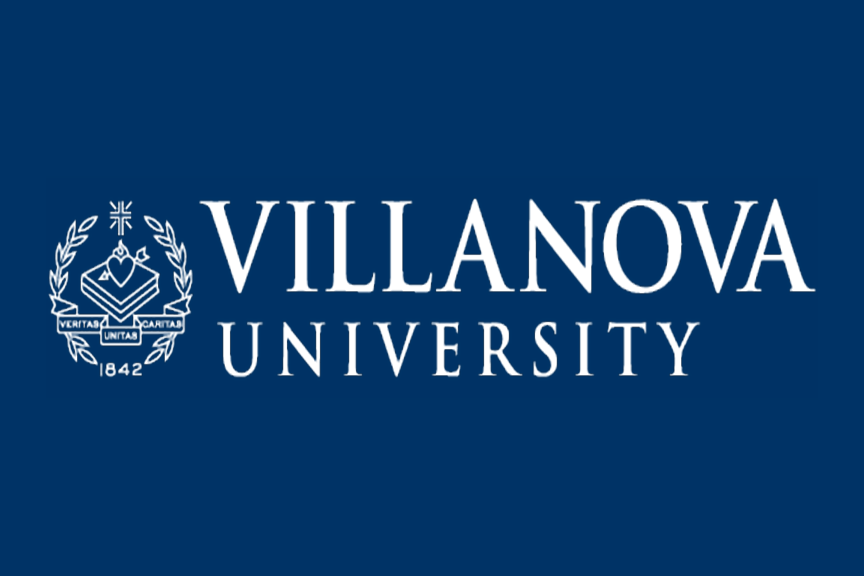 As the Diocese of Nashville continues to grow and expand with new churches and schools being built, its partnership with Villanova University has become a much-needed tool to face challenges that come with the growing success, said Brian Cooper, chancellor and chief operating officer for the Diocese of Nashville.
The diocese's partnership with Villanova began in 2020 when Cooper completed his master's degree in church management.
"For lay leadership, growth of the diocese is what we all strive for, to live the mission as we expand and bring others to Christ," Cooper said. "As we're successful in doing that, there are positive challenges associated with that.
"Villanova's masters in church administration allows us to bring in very qualified business professionals and tailor the program to give them a well-rounded, fully comprehensive view of the important areas of business such as finance and accounting, human resources and more, while also including theology fundamentals and canon law," he continued. "It allows us to maximize our lay leaderships' gifts and have them make decisions on a well-rounded basis within the faith."
Bill Staley, diocesan director of New Media Evangelization, also completed his master's degree in 2021, and Jason Liuzzi, diocesan safe environment coordinator, is currently enrolled.
Recently, the partnership between Villanova and the diocese expanded to include the Lilly Endowment's national initiative for pastoral leader development, to create a 12-month, 12-class online program that offered curriculum on the same areas as the master's program but on a more time efficient schedule to fit the pastoral responsibilities of the clergy.
Six priests and one lay person recently completed the first class: Father Rhodes Bolster, chaplain of University Catholic/Nashville; Father Ben Butler, pastor of St. Martha Church in Ashland City; Father Phillip Halladay, pastor of St. Luke Church in Smyrna; Father Justin Raines, pastor of St. Matthew Church in Franklin; Father Luke Wilgenbusch, director of vocations; Father Richard Childress, pastor of St. John Vianney Church in Gallatin; and Julie Perrey, vice chancellor and chief mission integration officer for the diocese.
"As new priests and deacons are ordained, we can tailor the certificate program depending on where they're at so they can learn the business fundamentals and leadership fundamentals that would augment all of their seminarian education and theology background, making them more well-versed in the practical day-to-day applications they will face," Cooper said. "Because of our growth, the bishop may not always have the luxury of placing an experienced pastor at a particular church so having some training and education in these areas is very beneficial."
"What the certificate program does is give them practical leadership in business administrative skills to help develop stewardship, leadership, and understanding of how to manage churches," he added, "which is a big advantage for us as new priests help serve and assist established pastors as they continue to develop and eventually become a pastor themselves."
Bishop J. Mark Spalding said having this partnership with Villanova, particularly the certificate program available to the clergy, creates a more level ground between the priests and the laity.
"What I find in this partnership is that as people complete these programs, and the priests know our people have done it, our people know the priests have done it, it actually builds a bridge in the working relationship between the clergy and the laity in the parishes and in the diocese as a whole," Bishop Spalding said. "When you do a program like this, it is a confidence builder across the board. It makes us have a proper respect for this essential part of the Church.
"Priests are ordained with a particular role that is prophetic, that is priestly and that is kingly. We understand that kingly part as the shepherding of a parish, there needs to be an awareness of that administrative role," he added. "Yes, he is preacher and teacher. Yes, he is priest and leader of prayer, and he is chief shepherd who assures the resources of the parish are used in the best way. This becomes a skillset that must be developed in a priest. He shouldn't be the business manager, he shouldn't be the bookkeeper, but he should be aware of their responsibilities and make sure they are attentive to that side of the parish."
Cooper agreed.
"By having a common understanding of what the individual disciplines represent of human resources, stewardship and leadership fundamentals, information technology, as well as fundamental theological perspective and history of the Church," he said, "it allows common understanding and a baseline of knowledge so that we communicate better and laity and clergy work more seamlessly because each has a much greater understanding of the other."
For more information about the Master in Church Management Program or the certificate program, email Perrey at julie.perrey@dicoeseofnashville.com.