New members and officers of the Visitation Hospital Foundation Board of Directors, which oversees the Foundation's health clinic in rural Haiti, have been installed. They include: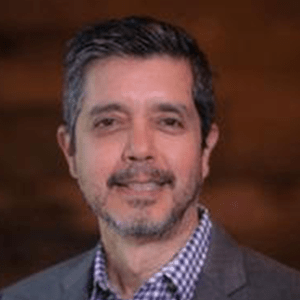 Board Treasurer Rob Pantoja
A Certified Public Accountant, Rob Pantoja began his career at the KPMG firm and has been in the healthcare industry for more than 30 years, including with Humana and HCA Healthcare.
Pantoja assisted in starting companies such as The Little Clinic and most recently founded his own company, First Care Clinics, which grew to 21 urgent care clinics that were recently sold. First Care was established to bring compassionate healthcare to the underserved areas of rural Kentucky.
He has a heart for helping bring healthcare to those who do not have access and cannot afford basic care. He has previously served Hope Smiles, a nonprofit organization, in getting organized to bring much needed dental services to Jinja, Uganda, and has traveled to Haiti to assist a primary care clinic in Thomassique.
Since serving on the VHF Board, he is now focused on helping the organization build a much needed surgical hospital in Petite Rivière de Nippes located in rural southwest Haiti.
Pantoja is a graduate of the University of Louisville, and he and his family reside in Nashville.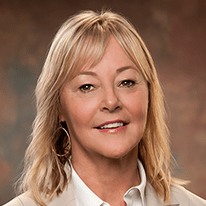 Board Secretary Susie Campion
Susie Campion, the owner of Susie Campion Designs, is an artist and graphic designer. She is known for her botanical illustrations that grace cards, calendars, and fine stationery, and sells both prints and original art.
Her paintings have been exhibited and sold at LeQuire Gallery, and she continues to show and sell her work in Nashville. Her graphic design includes work for architects, business consultants and interior designers, and many other types of professions. She creates ad campaigns, informational guides and brochures along with logo design and branding facilitation.
Campion's graphic design work has encompassed non-profit work for Haiti and Visitation Hospital Foundation fundraising events, including galas, posters, invitations, and setting-up and running Haiti arts and crafts fairs.
She has traveled to Haiti multiple times to assist a medical team aiding school children and to help implement a blood pressure protocol plan for adults.
Campion is a graduate of Arcadia University in Glenside, Pennsylvania. She resides in Nashville with her husband, Tom, and they have two adult children.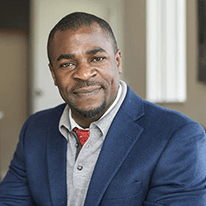 Board Member Elde Guerrier 
Elde Guerrier is a naturalized U.S. citizen who immigrated from Haiti when he was 13 years old. After graduating high school early, he began a business career in Nashville that started in the automotive industry and now finds him as one of the region's premier young real estate developers. He drives Guerrier Development's acquisition strategy and manages the company's capital needs, banking relationships, and investor relations.
Guerrier oversees Guerrier Development's strategic direction with a focus on bringing high-quality and luxury residential and mixed-use developments to emerging areas of Nashville outside of the urban core. He directs the negotiations and investments for the firm's acquisitions with an emphasis on deal structure that allows Guerrier Development to bring in a variety of financial partners depending on the size and location of each project.
Guerrier is adept at forming creative partnerships around projects and identifying sources of capital to make deals work for all parties involved.
He resides in Nashville with his wife, DeLisa, and their three children with one on the way.
Other Visitation Hospital Foundation board officers include Include: Board President Fran Rajotte Myers of Nashville, an author; Board Vice-President Matt Davis of The Wilson Group of Nashville; and Founding Member Theresa Patterson of Nashville.
Other board members include; Janet Donahue, M.D. and EM physician of Brentwood; Alan Dooley, architect and VHF architect of Nashville; Kathy Ingleson, retired registered nurse of Brentwood; Edward O'Day, The Wilson Group realtor of Nashville; Nick Perenich, attorney at law of Nashville; Lytitia Shea, M.D., Senior Consultant GPAM Clinic, Mayo Clinic of Minnesota.
Visitation Hospital Foundation oversees the operation of Visitation Clinic, a full-service outpatient clinic located in Petite Riviere de Nippes in southwest Haiti, just 2½ hours due west of Port-au-Prince.
The clinic staff is all Haitian and provides compassionate care, treating patients with dignity, professionalism and respect.
Visitation Clinic also includes dental services, midwifery services, staff and community education. Patients are treated regardless of their ability to pay.
The Foundation is now poised to construct a surgical center and is in need of funding for equipment, supplies, medications, and operations.
For more information, contact Theresa Patterson at 615-673-3501.