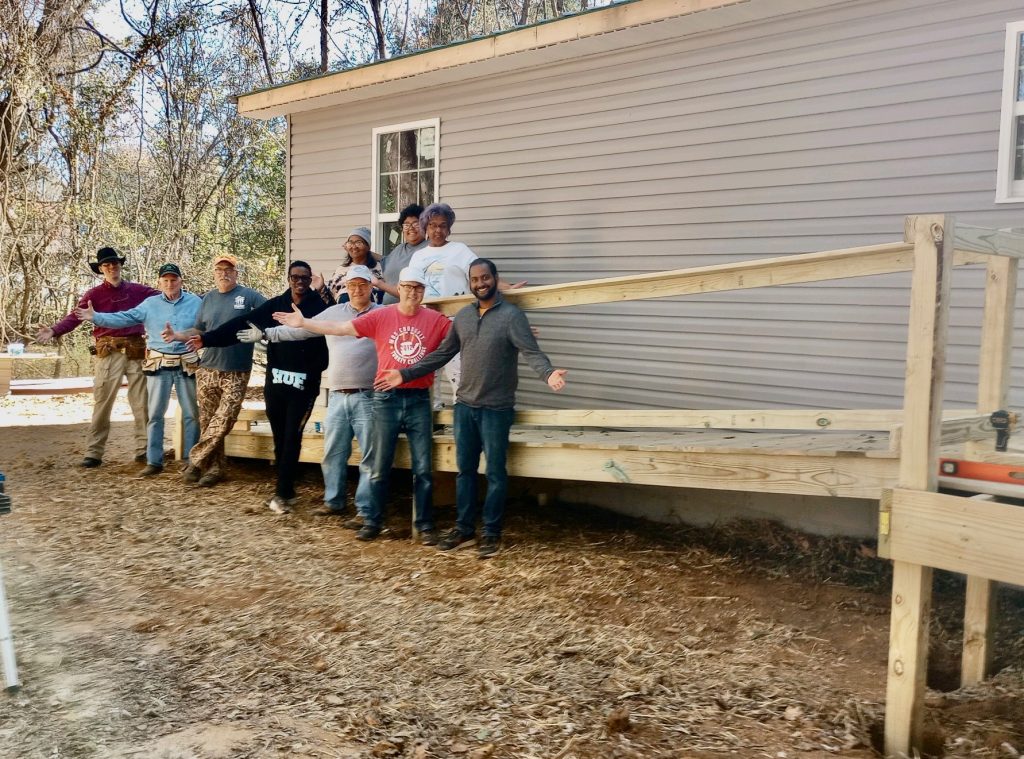 Volunteers from the Knights of Columbus' Rev. Hugh A. Swift Council 3431 have assisted the Highland Rim Habitat for Humanity who are partnered with Nissan North America, in their building of a home for the Kelso family in Decherd, Tennessee.
Paul Whalen, director of community programs for the Knights, organized to have volunteers build a wheelchair ramp for the home that will be used by Citronella Kelso, who has been raising her granddaughter and her grandson since her daughter Latisha Banks passed away five years ago. Kelso has limited mobility and can't climb the steps to enter the house.
The Knights donated $500.00 in materials to build the ramp. The home is scheduled to be completed prior to Christmas and is considered a miracle by the Kelso family.