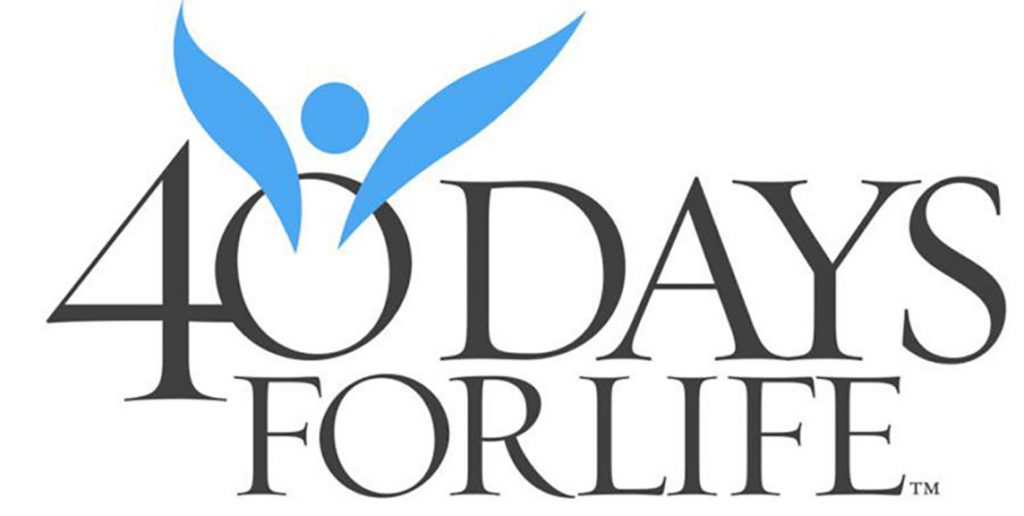 Click here for the Nashville 40 Days for Life Opening Rally Flyer
Peaceful love and prayer will fill the sidewalk in front of Planned Parenthood, 412 Dr. D.B. Todd, Jr. Blvd., as the annual Nashville 40 Days for Life: The Beginning of the End of Abortion campaign begins at 6 a.m. Wednesday, Sept. 22, and continues through 6 p.m. Sunday, Oct. 31. 
This year's fall campaign will join more than 600 campaigns worldwide, said Courtney Hayden, Nashville 40 Days for Life leader.
"These women need our love and encouragement, and to know they have better options is extremely important," Hayden said. "If they don't have that encouragement, it is easier for them to go into Planned Parenthood out of fear.
"Our witness on the sidewalks will change hearts, save lives and truly show the love of Christ," she added.
Since the first 40 Days for Life Campaign was held in 2007, 19,198 lives have been saved, 112 abortion centers have closed, and 221 abortion workers have quit, Hayden said.
"God uses everything thing we do and every prayer matters," she added. "Your witness out there is life-saving."
The prayer vigil will start with the opening rally 11 a.m. to 1 p.m. Wednesday, Sept. 22. The event will include praise and worship music, prayer, private Mass and three speakers. People will be praying outside the abortion clinic from 6 a.m. to 6 p.m. daily throughout the 40 days.
Churches, groups, organizations, schools and individuals are encouraged to sign up for an hour of prayer. To sign up, visit www.40daysforlife.com/Nashville.
While other groups may also be out on the sidewalks, Hayden said it is crucial to understand that those praying with 40 Days for Life remain peaceful and respectful.
"We do not promote graphic signs. We promote loving signs," Hayden said. "We are a peaceful, prayerful, loving group.
"For those who are hesitant to go out there but are interested and would like a prayer partner, we never go out alone," she added. "We will make sure there is somebody there with you if you e-mail us and let us know."
For questions, e-mail Hayden at Nashville40days4life@gmail.com.