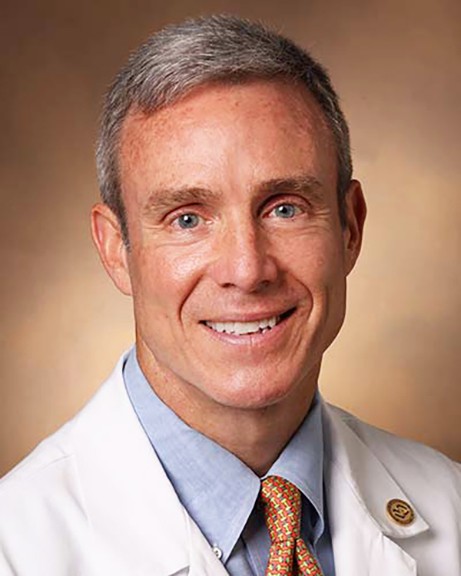 Dr. Wes Ely has been treating critical care patients for nearly 20 years. He has seen that the treatments he and other doctors were using to save patients' lives also lessened the overall quality of their life in the long run.
He has written a book, "Every Deep Drawn Breath," to raise awareness of his concerns and to help patients and their families become stronger advocates for better medical treatments.
"As I was treating patients in the ICU, I was noticing that some of the technologies and practices my colleagues and I were using to care for patients (were) actually drawing away from people," he said, "and it felt wrong as a doctor.
"Patients were heavily sedated and kept isolated from their families. They weren't actively engaged with their doctors in their treatment process," Ely said. "They were confined to bed a lot of the time.
"And this led to some very adverse effects once they left the hospital," Ely added. "These patients were experiencing delirium and PTSD, among other things.
"My colleagues and I did research on this and published our findings in many medical journals, but there still wasn't a lot of change happening," Ely said. "I wrote this book to shed some light on this very important issue and ultimately help empower patients and their families to advocate for better medical care."
Ely has been a practicing physician and professor of medicine for roughly 30 years, with more than 20 of those years spent at Vanderbilt University Medical Center and Vanderbilt University Medical School in Nashville. He specializes in pulmonary care, critical care and geriatric care.
He is a parishioner at the Cathedral of the Incarnation in Nashville, and his Catholic faith is a very important influence in how he practices medicine.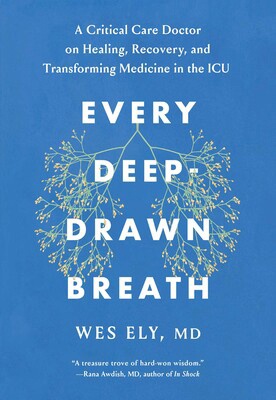 "Every human life is priceless, and that cannot be taken away if you're sick, suffering, or dying," he explained. "Even a patient in a coma is a human being of inestimable worth. We're all made in the image and likeness of God.
"In my practice as a physician, I strive to put human dignity at the center of everything I do," Ely said. "I serve God by caring for His creation in this way."
Although his book is written from a physician's perspective and about the practice of medicine, he hopes readers of every background will pick up a copy and find something relatable in it.
"Yes, this story is about doctors and patients," Ely says. "But ultimately it's a story about humanization. It's about human dignity and connection. I hope all my readers will take that away from reading this book.
"If you want to read stories about real people who have fallen into the pits of suffering and come out on the other side to share their testimonies, read this book," Ely said. "You won't be disappointed.
"Every penny I receive through sales of this book is being donated into a fund created to help COVID and other ICU survivors and family members lead the fullest lives possible after critical illness," Ely said. "This isn't purely a COVID book, but stories of COVID and Long COVID are woven throughout. I have also shared instances of social justice issues that pervade our medical system.
A book reading, featuring Ely reading from the book, will be held at 2 p.m. Sunday, Sept. 19, at the Vanderbilt Book Store.
"Every Deep Drawn Breath" will be sold at the Vanderbilt University bookstore and at Parnassus Books. Online, it will be available for purchase at Simon and Schuster, Amazon, Books-A-Million, Barnes and Noble, and Bookshop.