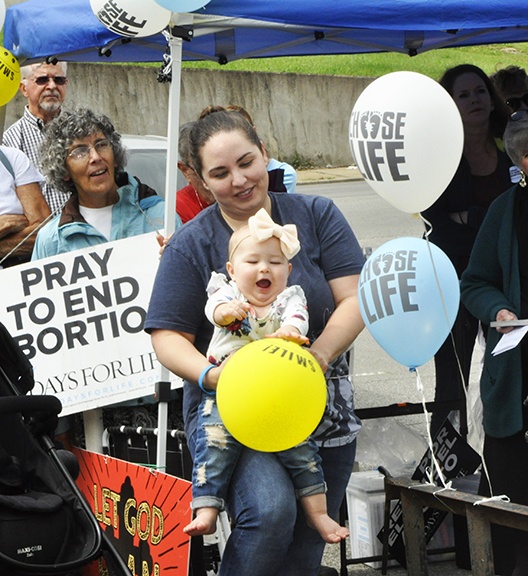 Prayer, fasting and community will be the message of hope for the Spring Nashville 40 Days for Life: The Beginning of the End of Abortion campaign.
From Wednesday, March 2, through Sunday, April 10, volunteers will fill the sidewalk in front of Planned Parenthood, 412 Dr. D.B. Todd Jr. Blvd., from 7 a.m. to 7 p.m. daily as they pray for an end to abortion.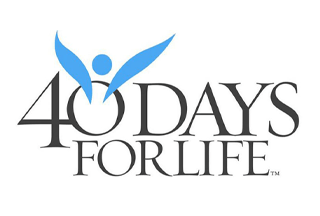 This year's spring campaign will join more than 600 campaigns worldwide.
Prayer
"If you're trying to find a Lenten sacrifice, something you can really put your heart and soul into, something challenging, exciting and pleasing to the Lord, then this could be the perfect Lenten sacrifice for you," said Courtney Hayden, Nashville 40 Days for Life leader. "Challenge yourself to stand out there and pray.
"It's Lent. What a perfect season to make sacrifices to defend the unborn," she said. "If we had every Catholic unite for this, it would just be so profound."
Hayden said it's a chance to also potentially be part of history.
"Since Roe v. Wade could potentially be overturned, this could be the last campaign, and if that's the case, we need to be part of history," she said, "and pray for that outcome."
Since the first 40 Days for Life Campaign was held in 2007, 20,728 lives have been saved, 114 abortion centers have closed, and 229 abortion workers have quit, according to the national 40 Days for Life website.
Churches, groups, organizations, schools and individuals are all encouraged to sign up for an hour of prayer, Hayden said, but she also hopes to find 40 individuals to choose one of the 40 days and be responsible for filling up the 12-hour period with volunteers.
Fasting
Along with the commitment to prayer, everyone who signs up is encouraged to choose something to fast from, Hayden said.
"There is a spiritual power that comes with fasting," Hayden said. "And if people would like an accountability partner, we're going to host an email group where people can help hold each other accountable."
And that's where community comes in.
Community
Hayden said the more the community comes together and fills up space, the more Christ is present.
"The more space we take up on the sidewalk, the stronger that prayer will be as we unite together," Hayden said. "Bring images of our Blessed Mother, bring a crucifix. We will be standing out there with Him, defending life, being a light, a glimpse of hope to the people who are walking in there and getting ready to make a pivotal decision that will change the rest of their life.
"And He's there with all the women in that abortion facility. He is right there weeping at the loss of the innocence," she said. "But the presence of evil is very much there as well, and that's where our prayer and fasting and community comes in."
Hayden says she understands the potential hesitation to participate.
"Honestly, I didn't know if I was going to do this again. It's spiritually exhausting work," she said, after leading the fall campaign. "But then I thought, realistically, if I had six months to live, what would I do with that time? Am I going to sit on the pottery wheel and make pottery, or am I going to get out there and work for the Lord and do all I can for the Kingdom of God?
"This is all for the Lord, about the Lord, and it's about saving souls," she said, "and that's the most important thing in our life as Catholics."
Opening day will start on Ash Wednesday with a Prayer Rally at 2 p.m. March 2, on the sidewalk outside Planned Parenthood, and a Candlelight Vigil with University Catholic at 7 p.m.
Throughout the campaign there will also be rosary chains, praise and worship, a Students March for Life, and more.
For the full list of events or to sign up to pray, visit 40daysforlife.com/Nashville.
For questions, e-mail Nashville40days4life@gmail.com.