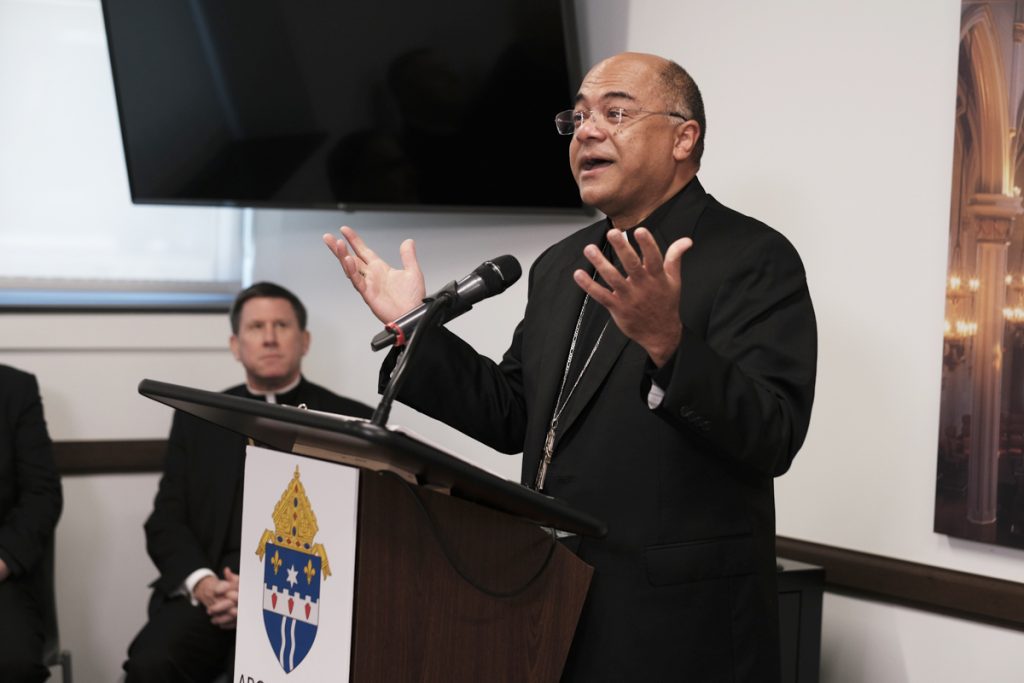 Pope Francis has accepted the resignation of Archbishop Joseph E. Kurtz of Louisville, Kentucky, and appointed as his successor Bishop Shelton J. Fabre of Houma-Thibodaux in southeastern Louisiana.
Archbishop Fabre, 58, is one of 12 of the U.S. Catholic Church's African American prelates, and he will be the first Black archbishop of Louisville.
"I am delighted and give thanks to God for the wonderful news that Pope Francis has appointed Bishop Shelton Fabre as Archbishop of Louisville," said Bishop J. Mark Spalding of Nashville. The Diocese of Nashville is part of the Province of Louisville that Archbishop Fabre will now serve as metropolitan.
"The new Archbishop's joyful spirit and heart of a servant leader were obvious from our days in the seminary and have shone even more brightly as a shepherd in Louisiana," said Bishop Spalding, who attended the American College of Louvain in Leuven, Belgium, while Archbishop Fabre was also a seminarian there. "May he continue to be a clear, strong voice in the Church providing leadership for us all.
"Likewise, I am also grateful for the many good works and great service that Archbishop Kurtz has provided for the Archdiocese of Louisville," added Bishop Spalding, who was a priest of the Louisville Archdiocese before his appointment in Nashville. "I consider Archbishop Fabre and Archbishop Kurtz to be dear brother bishops who I pray the Good Lord continues to bless generously."
Archbishop Fabre has headed the Diocese of Houma-Thibodaux since 2013. He previously served as an auxiliary bishop of the Archdiocese of New Orleans from 2006 to 2013.
He is chairman of the U.S. bishops' Ad Hoc Committee Against Racism, and he led the writing of the U.S. Bishops' most recent pastoral letter on racism, "Open Wide Our Hearts," which was approved in 2018.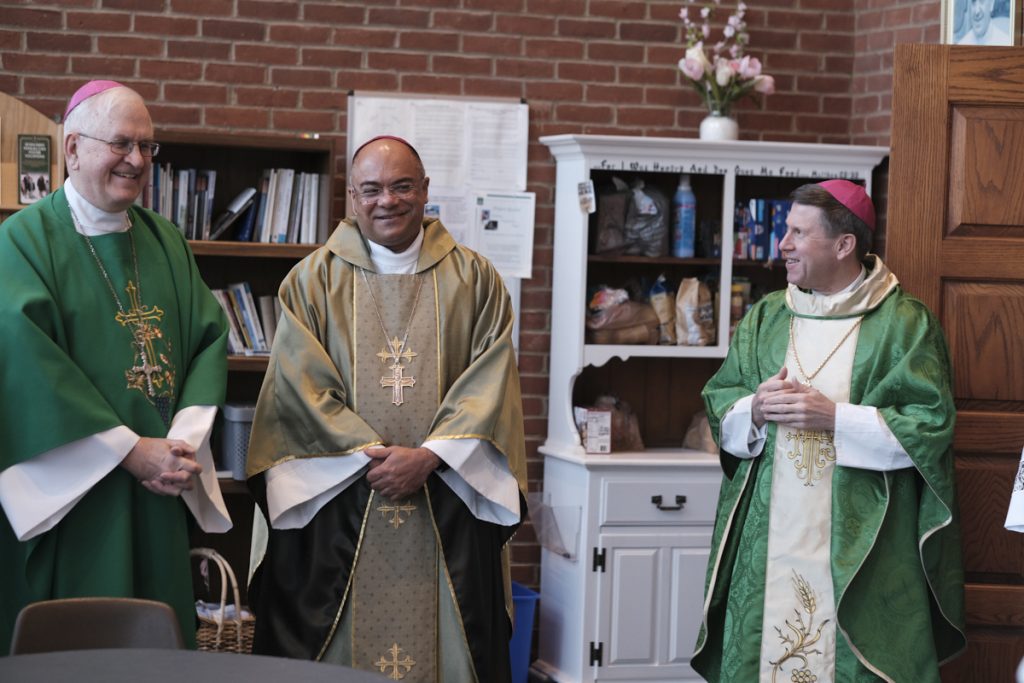 Archbishop Fabre was ordained as a priest of the Diocese of Baton Rouge, Louisiana, in 1989, and served in parish and diocesan ministries, including in the areas of pastoral planning, Catholic schools, clergy personnel, and the Tribunal. He also served as the director of the Office of Black Catholics for the Diocese of Baton Rouge from 1990 to 2005.
At a press conference introducing Archbishop Fabre, Archbishop Kurtz said, "It's a great, great gift we receive today. … We are getting a person who is a deeply human person, a very healthy person, a holy man, and in a special way a good pastoral bishop."
"I am both humbled and excited by this appointment by the Holy Father, and I pledge to serve the needs of this local Church to the very best of my ability," Archbishop Fabre said. "In all we do, it is the Lord Jesus Christ we praise and serve as together we grow in faith."
Archbishop Fabre said he is looking forward to meeting the people of the archdiocese. "I also look forward to you getting to know me as I am here to serve you, to journey with you in faith, and to celebrate all that God is doing in our lives," he added. "I am grateful for your faith and dedication to Our Lord Jesus Christ, and for the privilege to walk with this family of faith in faith on this road to salvation."
Archbishop Fabre arrives in a city that has seen a rise in racial tensions since the 2020 shooting death of Breonna Taylor by police in her home.
"While I recognize that our community has faced what some may say is far too great an experience of injustice and disregard for human life and dignity, I come to you with a message of joyful hope," Archbishop Fabre said. "I have great faith and hope in the work already underway within our community regarding racial equality. I have great hope that through genuine encounter and accompaniment, we will work together to realize an even greater sense of the promotion of life, charity, justice and peace as we endeavor to build an even greater civilization of love."
Archbishop Fabre will be installed as the 10th bishop and fifth archbishop of Louisville in its 214-year history during a Mass on March 30 at the Kentucky International Convention Center in downtown Louisville.
He succeeds Archbishop Kurtz, who previously served as the Bishop of Knoxville.
Archbishop Kurtz turned 75 on Aug. 18, 2021, and as required by canon law, he turned in his resignation to the pope when he reached 75. He has headed the Louisville Archdiocese since August 2007.
The changes were announced Feb. 8 in Washington by Archbishop Christophe Pierre, apostolic nuncio.
As Archbishop of Louisville, Archbishop Fabre will serve as the metropolitan of the Louisville Province, which includes the Archdiocese of Louisville and the dioceses of Covington, Lexington and Owensboro in Kentucky and Knoxville, Memphis and Nashville in Tennessee. The bishops of the other dioceses in the province are called suffragan bishops.
In introducing Archbishop Fabre, his predecessor, Archbishop Joseph Kurtz, said the metropolitan "has the opportunity to not only represent and serve in governance of the Archdiocese of Louisville, but also to serve in a way as a source of unity within the Province of Louisville, which comprises all the dioceses in Tennessee as well as Kentucky."
Staff of the Tennessee Register contributed to this story.