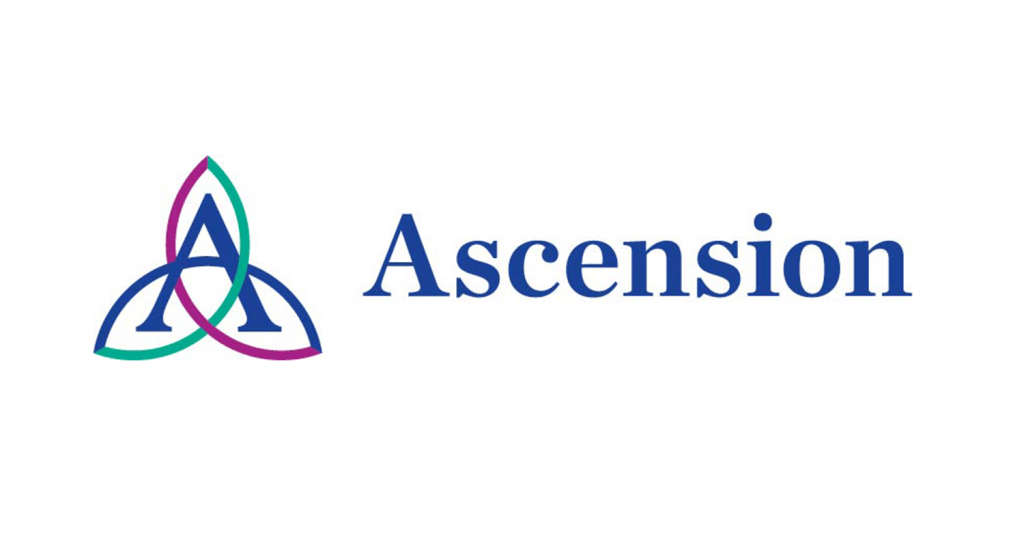 Like hospitals across the state, Ascension Saint Thomas' 10 hospitals in Middle Tennessee are filling up as the latest surge in COVID-19 cases continues in Tennessee.
"We have seen a steady increase in the number of COVID-19 patients in our facilities … since July," said Dr. Mark Marsden, chief medical officer at Ascension Saint Thomas West Hospital in Nashville.
According to the Tennessee Hospital Association, the number of COVID hospitalizations statewide has increased since July 1 from about 200 to about 2,450 as of Aug. 18. The Association is also reporting that all intensive care unit beds are full at most hospitals in every major metropolitan area in the state.
The majority of rising cases are due to the Delta variant, said Marsden, who is a parishioner at St. Matthew Church in Franklin. "The delta variant certainly appears to be more transmissible and may lead to slightly more severe disease than the original variant."
The Delta variant poses a particular threat for those who have not been vaccinated against the virus. "This is really a pandemic of the unvaccinated at this point," Marsden said. "We are seeing and admitting some COVID-19 patients that have been vaccinated, but I think it's safe to say they're experiencing less severe disease than the unvaccinated."
"It's disappointing there are breakthrough infections in people transmitting and contracting COVID even though they've had a full vaccination course," said Dr. Julian Yang, chief medical officer at Ascension Saint Thomas Rutherford Hospital in Murfreesboro. "However, what we do understand very demonstrably is for the vaccinated if you do get the Delta variant … it's a much milder course.
"You get vaccinated to make sure that if you do get Delta you don't end up in the hospital," added Yang, who is a parishioner at St. Rose of Lima Church in Murfreesboro.
All the Ascension Saint Thomas hospitals screen anyone entering the facility for the following symptoms: fever or chills, cough, shortness of breath or difficulty breathing, fatigue, muscle or body aches, headache, new loss of taste or smell, sore throat, congestion or runny nose, nausea or vomiting, and diarrhea.
"We see a lot of people who think they're just having a flareup of their allergies who end up testing positive for COVID," Marsden said. "And there is a percentage that are asymptomatic really, even though they have the infection."
The Ascension Saint Thomas hospitals are part of the Ascension Health System, which operates Catholic hospitals across the country and is one of the largest private healthcare systems in the United States. Other hospitals in the system are seeing the same surge in cases that Marsden and Yang have seen in Tennessee.
"Mark and I have been getting reports from sister ministries in Texas and Florida, and they have been warning us to get prepared for capacities even larger than what we saw last year," Yang said. "It is a real possibility (COVID patients) could represent most of the patients that are admitted."
Currently, the COVID patients are cared for in a cohort separate from the rest of the patients in the hospital to prevent the spread of the virus. But if the number of COVID patients continue to climb, that will become more difficult to do, Yang said.
As more is learned about the virus, treatments have improved. "Certainly, we're in a better position than last year because we understand the disease a little bit better now," Yang said. "What is disappointing is that society at large has maybe gotten fatigued of the message."
The best protection against the virus is "vaccinations, vaccinations, vaccinations," Marsden said. "I think the vaccines are extremely effective and extremely safe."
Out of the 340 million vaccinations that have been administered in the United States, the reports of complications from the vaccine are "very, very rare," Yang said. "But unfortunately, I think they have an outsized impression on the public psyche."
For women who are concerned how the vaccines would affect issues surrounding fertility or breast feeding, Yang said, "it truly is safe."
"In terms of those who are pregnant, it is far more dangerous to contract COVID than any supposed, imagined, possible complication of a vaccination," he added.
Because most of the elderly population has been vaccinated, the current patients are typically younger. The average age of the COVID patients hospitalized is in the early 40s, Marsden said.
The Ascension Saint Thomas hospitals don't typically admit pediatric patients, who usually are sent to the children's hospitals at Vanderbilt University Medical Center and TriStar Centennial Medical Center in Nashville, Marsden said. "I'm hearing that they are seeing increasing numbers of children being admitted for this infection."
Although most children who contract the virus seem to have a milder case than adults, the threat is increased for vulnerable populations, such as children with a chronic or autoimmune disease that prevents them from being vaccinated, Yang said.
Protecting those kinds of vulnerable populations is another reason vaccinations are important, Yang said.
The latest surge in cases has put an extra burden on hospital staffs. "Generally speaking, the staff is certainly tired and exhausted," Marsden said. "But they're still showing up every day and taking up extra shifts really to make sure the patients are getting the care that they need."
"It's been a challenging time in health care no doubt," Yang said. "Our experience in Tennessee is no different than what you see in the national news around health care staff burnout and staffing shortages."
One of the core values of Ascension Saint Thomas is not only respecting the dignity of patients "but all our health care workers," Yang said. "We have an amazing appreciation and gratitude for people who show up here every single day to take care of patients."