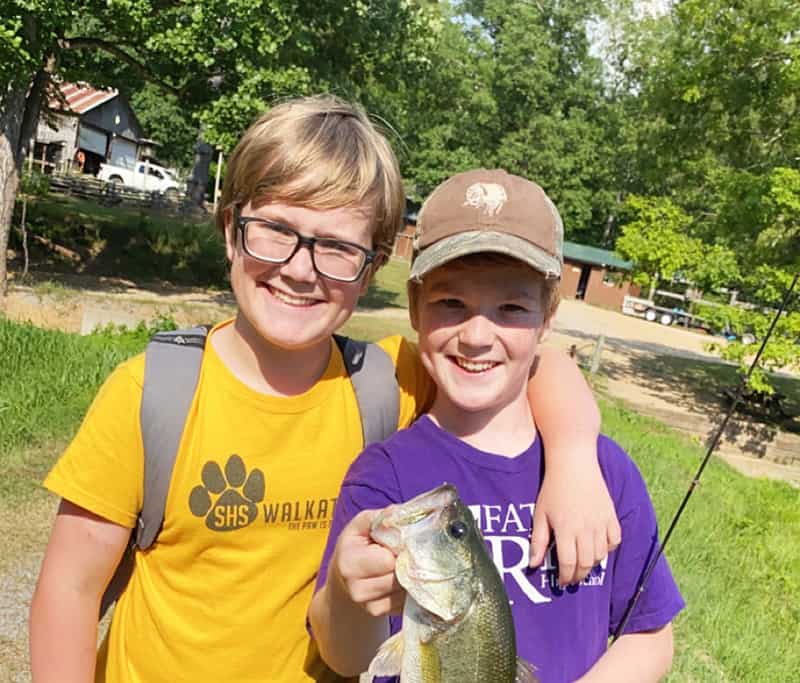 Despite having to cancel its first girls session of the summer, Camp Marymount is now in full swing with the three-week girls session underway and currently accepting applications for the two boys sessions July 12-17 and July 19-31.
"Our challenge right now is getting the word out that we're open," said Tommy Hagey, director of Camp Marymount, the Diocese of Nashville's overnight summer camp and year-round event rental space in Fairview, Tennessee.
Many summer camp programs across the state are not opening this summer, so some people don't realize that Marymount is open, he said.
"We're very proud of the procedures we have in place that allow us to open safely," said Hagey.
"We've gotten a lot of positive feedback about our check-in procedures for girls session and our communication with parents," he said.
Check-in this year included a brief health and temperature check for all campers and required all parents to remain in their vehicles while dropping off campers. Families were also asked to monitor their campers' health and temperature for two weeks before camp; counselors arrived two weeks before campers and all tested negative for COVID-19, Hagey said.
Campers are remaining with their individual cabin mates this year as much as possible rather than mixing with different age groups as they traditionally do; disinfecting and cleaning procedures have been increased to prevent the spread of the coronavirus.
Of course, "there's no guarantee anywhere that you won't get COVID," Hagey said, but "we feel strongly that we've reduced the risks to an acceptable level."
For many parents and campers, the rewards of attending camp far outweigh the risks. When the first girls session was cancelled to allow more time for camp to make modifications and prepare for campers, the three-week session quickly filled up.
"Most of our parents believe that kids need to get out in nature and unplug, and get in tune with themselves and others," Hagey said. "Now more than ever that's important, and we're giving them the opportunity to do that in a safe environment."
Camp Marymount offers a traditional rustic summer camp experience, with the opportunity for swimming and canoeing in the lake, horseback riding, archery, riflery, arts and crafts, cookouts, campouts, and more.
Hagey noted that one of his children is currently attending camp, and two more will attend for the boys session. "I'm not asking parents to do anything I wouldn't do myself," he said.
Camp Marymount offers a 10 percent discount to employees of the Diocese of Nashville and the Dominican Campus. It also offers a 10 percent discount to active duty military families.
More information is available at www.campmarymount.com.