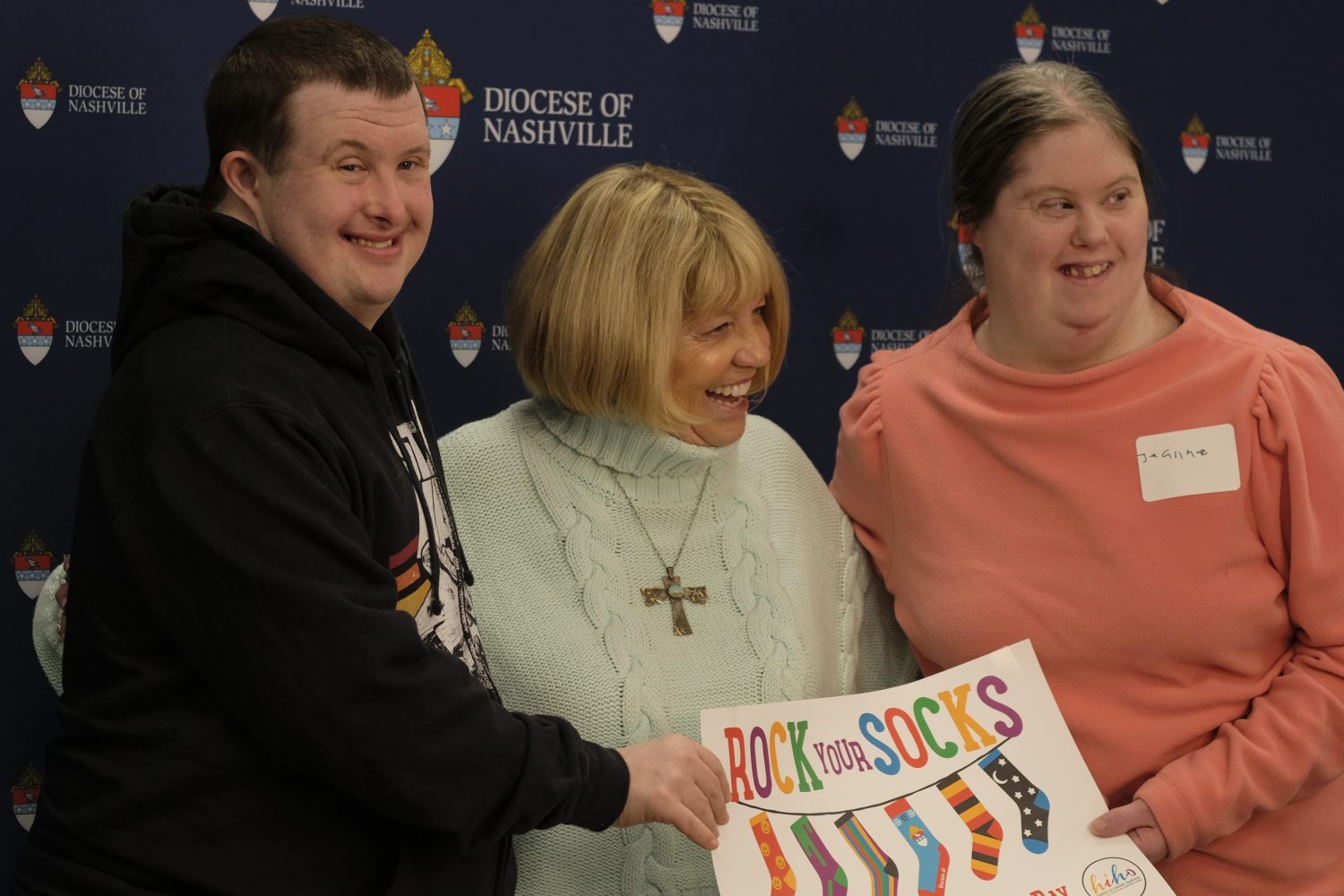 Imagine finding out your son and his wife were going to have twins. Then imagine that one of those twins was diagnosed with Down syndrome.
This happened to one such man in 1995, and at first, he was angry, asking his doctor friend, "What is going on with this Down syndrome?"
But the doctor didn't respond how the man expected. Instead, he said, "I think you need to count your blessings. … What do you want from your grandchildren? You want them to love you unconditionally, and you want them to be happy."
When the man replied, "Yes," the doctor responded, "You've got that taken care of with this child. You need to work on your other grandchildren."
Thus is the story of John Duncan of Houston, Texas, who, along with his wife Brenda, and his son and daughter-in-law, Wendy Payne and John Poston, would go on to become founder of the Rise School for Dallas in 1998 to serve children with Down syndrome.
This inspirational story is just the kind that Dr. Carolyn Baker, a parishioner of Christ the King Church in Nashville, is looking for as she begins writing her new book, How to get UP with DOWN: Devotions Inspired by Those with Down Syndrome.
"I've found that everyone is always looking for unique, fun, interesting devotionals to have variety, so this book of devotionals will be focused on those with Down syndrome," said Dr. Baker, who has a doctorate in elementary education from Vanderbilt University. "What I plan to do is collect stories from all over the United States, assembling them into a small book where each story will include a Bible verse and maybe a quote that ties it all together."
Dr. Baker said her goal is to collect at least 52 stories, one for every week of the year.
This devotional project is something that has been on her mind ever since she released her first book, Last to Leave Home: Our Special Brother, Their Special Child, in 2007, which told the story of her brother Mark, who had Down syndrome.
"My brother touched me deeply and there were a lot of things we did wrong that, had I known more about it, I would've been able to help him more," Dr. Baker explained, noting that the book about her brother includes a piece of research information on Down syndrome at the beginning and end of each chapter. "But Mark was a happy guy, and he loved life."
Since writing that book, Dr. Baker has been an active participant in the development of programs for students with intellectual and developmental disabilities in the Diocese of Nashville, serving on the board of Pope John Paul II Preparatory School in Hendersonville that voted for the first Hand In Hand Options Program in 2004. She has since served as a board member of the Hand In Hand Options Program.
"I'm definitely emotionally tied to this," she said.
Dr. Baker's own story, through her first book, proved an inspiration to many, including a Catholic high school in Arlington, Virginia, that was home to a program for teens with Down syndrome that listed her book as required reading. Now, she's hoping the story of others will prove just as inspirational to the world.
"I love the fact that we can share things about people with Down syndrome that are positive," Dr. Baker said. She noted that a large percentage of babies in the womb that are diagnosed with Down syndrome are aborted.
"If my book in any way changes that or helps someone who has a child with Down syndrome, I would love that," she concluded. "My hope is that more people become aware and understand, and that they are happy to know somebody or be with somebody with Down syndrome."
To submit an inspirational story about Down syndrome for consideration, email Dr. Baker at carolynbaker64@icloud.com. Several calls for stories on social media have already been posted, including on the Down Syndrome Association of Middle Tennessee Facebook page.
Senders will be notified if his or her story is chosen for inclusion in the book and will receive a complimentary copy of the completed book.
All proceeds for the book will benefit the Catholic Schools Office Hand In Hand Options Program.