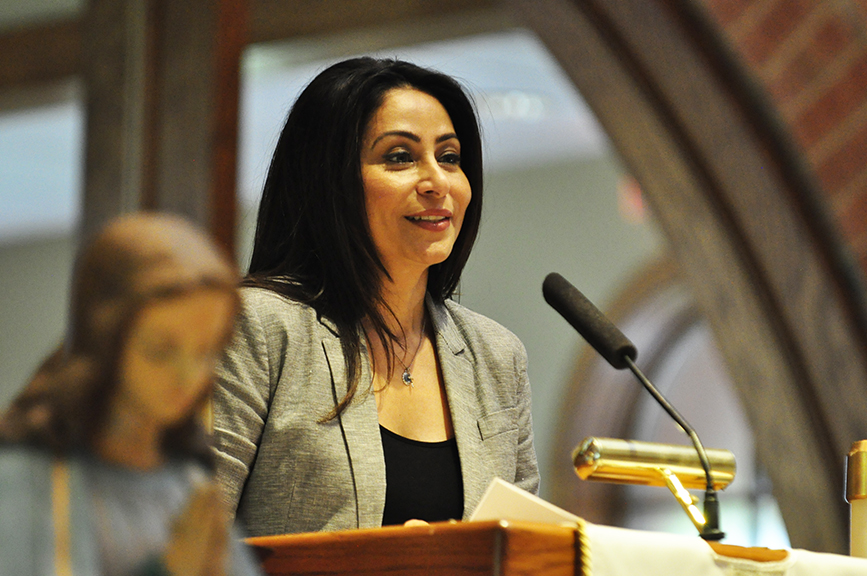 The first Nashville Marian Conference was a success and will return in 2023.
"It was beautiful," said Patti Deffendall, an organizer of the conference, which was held April 29-30 at Our Lady of the Lake Church in Hendersonville.
"The speakers and the musicians and the conference as a whole was a beautiful opportunity for people to better understand Mary's essential role in our lives," said Deffendall, the director of adult faith formation at Our Lady of the Lake. "Our Mother shall be with us at the hour of our death and lead us to her son."
This year's conference featured several speakers, including Nikki Kingsley, an author and evangelist who recounted her journey of conversion from Islam to Catholicism in her book "Thirst for Truth: From Mohammad to Jesus."
Kingsley was the first speaker at the conference, and the topic of her talk was "In Search of Truth."
In the world today many people don't believe in an objective truth but instead everyone can have their own truth, Kingsley said.
"Truth has to be fully true to be true," Kingsley said. "Truth is not a slave to popularity. It is the same yesterday, today and tomorrow."
And the truth resides in the person of Jesus Christ, she said. "Truth is not an ideology, truth is a person."
When given the chance, Jesus refused to take back anything he said during his ministry on earth because they were the truth, Kingsley said. "Jesus chose death in defense of truth."
Kingsley described for the audience her faith journey. Born in Pakistan and raised in Tanzania, Kingsley was a devout Muslim.
While still a teenager, her parents selected her husband in an arranged marriage, which became an unhappy one. "I turned desperately to Allah," Kingsley said. "I needed a miracle to get out of this life sentence I was put in."
Kingsley began reading the Quran every day and came across a chapter dedicated to the Blessed Virgin Mary, who Muslims call Maryam. She was drawn to that chapter. "I started reading that chapter every day."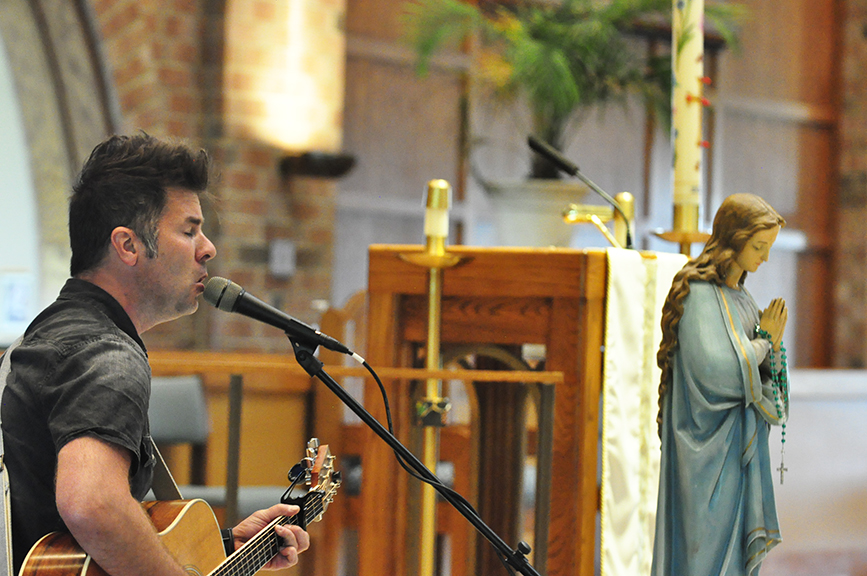 Eventually, she moved to the United States and divorced her husband. Her devotion to Islam remained strong, but her prayers to Allah changed, Kingsley said. "I started to ask him who he was. I started to seek God," she said. "I knew that there was a truth. I knew there was an objective truth and I wanted it.
"I expected Allah would send Mohammad," Kingsley said. "Instead, Jesus showed up and it changed my world."
Jesus and Mary appeared to Kingsley in dreams and visions, inviting her to know them, she said. "I could feel this energy around me. … I knew it was God," Kingsley said. "It was like I had been blind, and my eyes had been opened.
"The truth was standing in front of me, and his name was Jesus Christ," Kingsley said.
In the Garden of Eden, Satan stole our trust in God, Kingsley said. Jesus came to us to restore that trust, she said. "It is only through Jesus that we meet the Father."
Another of the conference's speakers, Bob Gannon, a Vietnam War veteran, spoke about the importance of what we say to children and how those words can impact them for the rest of their lives, Deffendall said.
"Through Mary he was rescued multiple times in battle," Deffendall said. "Despite a very difficult childhood, he grew up to be a great leader of men, and he credits Mary."
Two of the speakers, Father Joseph Aytona of the Fathers of Mercy, and author and speaker Sonja Corbitt celebrated a healing service and Eucharistic procession "that was so powerful," Deffendall said.
The conference included performances by Catholic musicians PJ Anderson and Taylor Tripodi, who "brought her powerful voice to capture our hearts for Mary," Deffendall said.
The 2023 conference will be held April 28-29, Deffendall said.