From staff reports
and Catholic News Service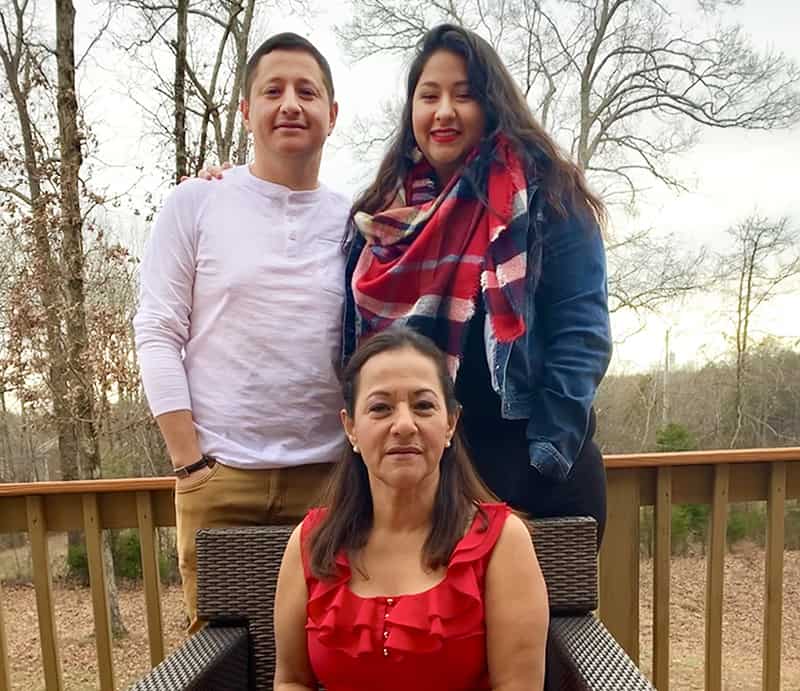 When the U.S. Supreme Court issued its recent decision that spared the Deferred Action for Childhood Arrivals program, it was a life-changing moment for Marian Campos of Nashville.
"I was so happy," said Campos, one of the nation's 700,000 DACA recipients. "It literally could have altered my entire life. For the typical American citizen, it was a normal day. For DACA recipients it was life-changing.
"On that day I could have become undocumented and been running for my life," said Campos, who graduated magna cum laude this spring from Trevecca Nazarene University in Nashville. "It was such a monumental moment for so many people."
In one of the most anticipated cases of the term, the Supreme Court on June 18 ruled against efforts by the Trump administration to end the DACA program, which was started in 2012 by executive order under the Obama administration and has enabled about 700,000 qualifying young people, described as "Dreamers," to work, go to college, get health insurance, a driver's license and not face deportation. These young adults were brought to the U.S. as children by their parents without legal documentation.
In a 5-4 decision, the court said the Trump administration's actions in rescinding the program were "arbitrary and capricious."
"We welcome the U.S. Supreme Court's decision noting that the Trump administration did not follow proper administrative procedures required to repeal the DACA program," said a statement by the U.S. Conference of Catholic Bishops.
"To DACA youth, through today's decision and beyond, we will continue to accompany you and your families. You are a vital part of our Church and our community of faith. We are with you," said the statement by Archbishop Jose H. Gomez of Los Angeles, president of the U.S. Conference of Catholic Bishops, and Washington Auxiliary Bishop Mario E. Dorsonville, chairman of the USCCB's Committee on Migration.
The bishops urged the president to "strongly reconsider terminating DACA," noting that "immigrant communities are really hurting now amidst COVID-19 and moving forward with this action needlessly places many families into further anxiety and chaos."
They also urged U.S. senators to "immediately pass legislation that provides a path to citizenship for 'Dreamers.' Permanent legislative protection that overcomes partisanship and puts the human dignity and future of 'Dreamers' first is long overdue."
Scripture encourages 'welcoming the stranger'
According to the pastoral letter "Stranger No More Together on a Journey of Hope" issued in 2003 by the bishops of the United States and Mexico, welcoming the stranger "is both an imitation of God and the primary, specific Old Testament manifestation of the great commandment to love one's neighbor: 'For the Lord, your God, is the … Lord of lords, the great God, mighty and awesome, who has no favorites, accepts no bribes, who executes justice for the orphan and widow, and befriends the alien, feeding and clothing him. So you, too, must befriend the alien, for you were once aliens yourselves in the land of Egypt.'"
In the Gospel of Matthew, Christ reminds his disciples that they will be judged by how they respond to the needs of the vulnerable, including the stranger, the bishops said in the pastoral letter.
In its amicus brief filed in the DACA case before the Supreme Court, the U.S. Conference of Catholic Bishops said it and other Catholic organizations and agencies "have long supported and defended DACA recipients, a position grounded in its interest in promoting the defense of human dignity in the country's immigration laws, particularly as applied to youth and families."
'This is all I've known'
Campos was brought to the United States from Costa Rica on a visa when she was 3 years old by her mother, who was fleeing an abusive relationship. When the visa expired, Campos remained in the U.S. without documentation.
"There's a part of me that loves the Hispanic culture," Campos said. "But besides that, everything else about me is 100 percent American. My first memories have been in the United States. This is all I've known. I've barely been in Costa Rica. It's totally foreign to me."
The uncertainty about the future as an undocumented person "has been a reality in my life since I was 3," Campos said. "I've never known what's going to happen, if I was going to be deported."
There was a chance the Supreme Court ruling could have meant the end of the DACA program and Campos and other DACA recipients would have faced deportation.
"I know so many DACA people who … the last couple of weeks have been terrified," said Campos. "When you're in this position, you're literally up against a wall."
Instead, Chief Justice John Roberts joined the four liberal justices on the court to salvage the program.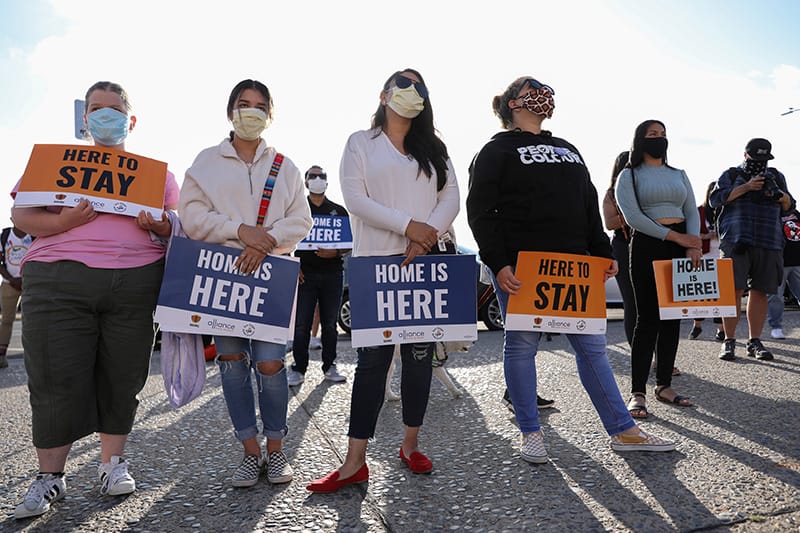 "To see the Supreme Court back me up and support me, it makes me love this country even so much more," Campos said. "I felt very taken care of and loved by my country in that moment because this is my country."
"This decision makes me hopeful because it shows me there are people in government who want to support DACA," she said.
Campos registered for the DACA program when she was 16 years old. "It doesn't give you any legal status, it protects you from deportation," she said.
Once registered with the program, she was able to receive a Social Security card and a driver's license as well as get a job and go to college in the U.S.
"The hardest problem is I don't get any federal help to go to college. I couldn't even apply for a loan," Campos said. "A lot of people in my situation can't afford to go to college. These people want a future for themselves. They want to give back to this country."
Campos was able to receive other scholarships to attend college and graduated from Trevecca with a bachelor of science degree in social justice with a minor in non-profit and congregational leadership. She has been working as an intern with Catholic Charities of Tennessee through the USCCB's Catholic Campaign for Human Development program. As an intern, she's been working with the CCHD's grant program for agencies fighting the systemic causes of poverty and advocating for the social justice teachings of the Church.
"Even though there are still restrictions, it's such a blessing," Campos said of the DACA program.
One change in the DACA program Campos would like to see is a path to citizenship for the program's recipients. "Put requirements on that, I'm all for that," said Campos, who grew up as a parishioner at St. Philip Church in Franklin and attended Mass during college at University Catholic. "Keep people accountable.
"We just need to give them the space to show they care about this country instead of just making assumptions about them," Campos said.
DACA supporters laud ruling
The court's majority opinion, written by Roberts, points out that the court's action does not stop future efforts to end DACA but that the government failed to give acceptable reasons for ending it. It said acting Homeland Security Secretary Elaine Duke, in her efforts to dismantle DACA in 2017, didn't use all options to limit the program and didn't consider just how important it was to the participants.
Roberts was joined in the majority by Justices Ruth Bader Ginsburg, Stephen Breyer, Elena Kagan and Sonia Sotomayor. Justices Clarence Thomas, Samuel Alito, Neil Gorsuch and Brett Kavanaugh dissented from the decision and said they would have permitted the Trump administration's efforts to end the program.
In the dissenting opinion, Thomas wrote: "Today's decision must be recognized for what it is: an effort to avoid a politically controversial but legally correct decision."
He also said the court's action simply provided a stopgap measure to protect DACA recipients but has given "the green light for future political battles to be fought in this court rather than where they rightfully belong – the political branches."
Many Catholic leaders reacted positively with statements and tweets immediately after the decision was announced.
"Thank God the Supreme Court recognized the human dignity of #DACA recipients," tweeted Bishop John E. Stowe of Lexington Kentucky, while Archbishop Gustavo Garcia-Siller of San Antonio tweeted: "DACA young adults and families, today, your tears are tears of joy. We are with you!"
Mercy Sister Patricia McDermott, president of the Sisters of Mercy, said in a statement the court's decision affirms what the Mercy sisters "have believed all along. These young immigrants are our neighbors, they share our pews, they are in our universities and they are here to stay!"