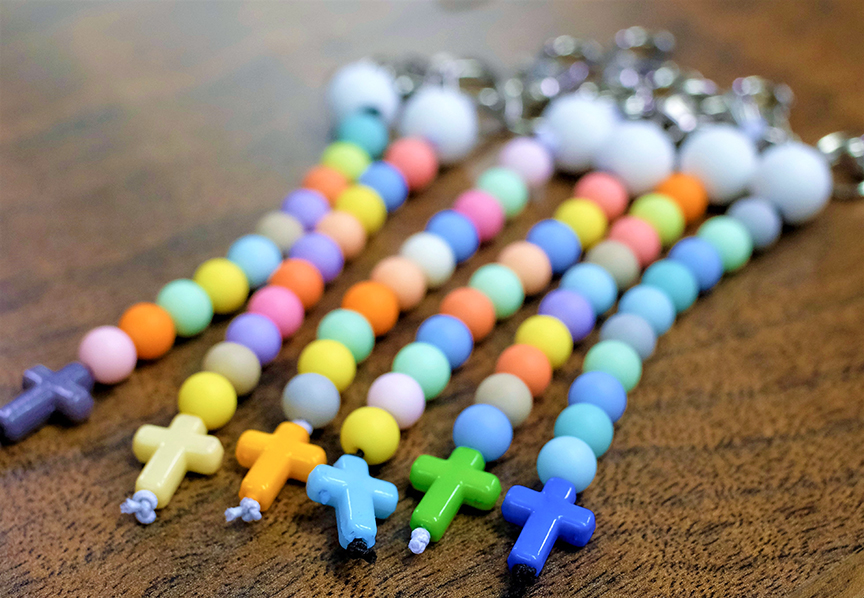 In 2002, a 17-year-old high school student from North Carolina attended World Youth Day in Toronto, Canada. As she walked along the Way of the Cross with millions of other Catholic youths from around the world and saw St. John Paul II pass by her, one thing was clear. She was going to bring her children to this event one day.
That one day will come July 28 through August 8 as Yuliana Garcia-Godinez, a parishioner of St. John Vianney Church in Gallatin, accompanies her oldest son, 17-year-old Humberto Garcia-Godinez, to World Youth Day in Lisbon, Portugal, in the hopes that she'll do the same with her two younger children someday, too.
"I get chills every time I think about it," said Yuliana Garcia-Godinez. "I'm very excited knowing what I thought in that moment is coming true. I still can't believe it."
"It's going to be so great because she can walk me through the experience and has that background to help," added Humberto Garcia-Godinez, who will be a senior at Gallatin High School in the fall. "It's so great to know that this experience is going through the generations."
Yuliana and Humberto Garcia-Godinez are two of 35 total pilgrims attending the international event with the Diocese of Nashville's Office of Faith Formation.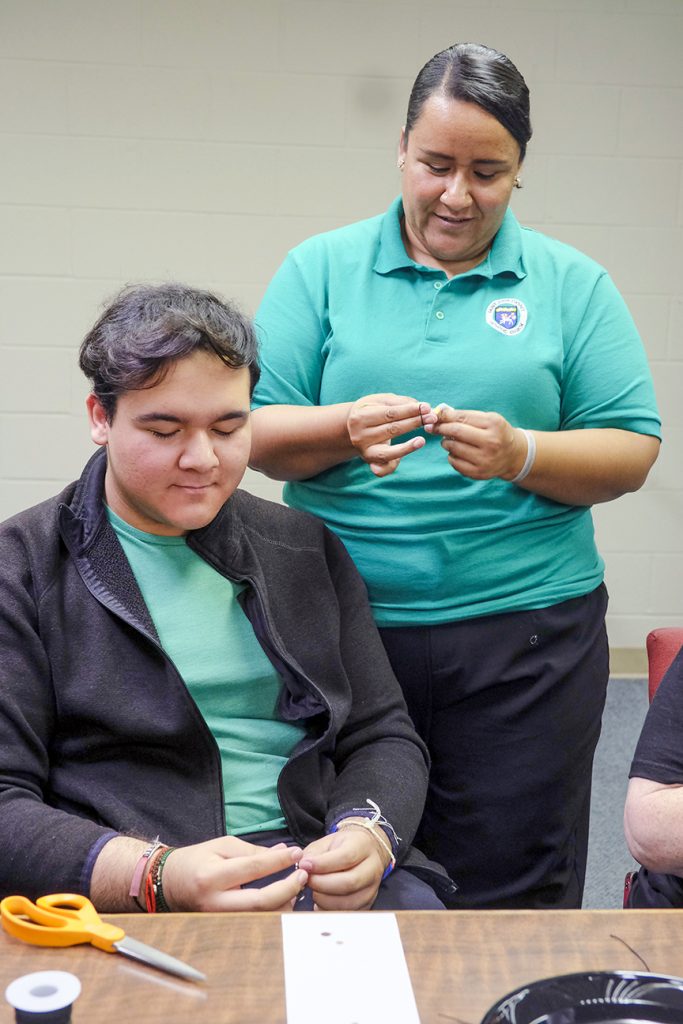 Throughout the 10-day trip, the pilgrims will not only get to participate in World Youth Day activities, which include stations of the cross, an evening vigil and Mass with the Holy Father, and more, but also a Panoramic City tour; a visit to Santerem, the site of a Eucharistic Miracle; and a visit to Fatima where the Blessed Mother appeared to three shepherd children in the early 1900s.
"At 17, you're thinking about what you're going to do with your life, you're trying to determine who you are, what you want to be, what you want to do, where you're going to go to school, and making all those decisions, so it was a very important time for me" to attend World Youth Day, Yuliana Garcia-Godinez explained. "I think it is the same for Humberto. It's his opportunity to say, 'I trust in God, and this is where I want to be. I want to continue to be a definitive Catholic, and a Mary follower.'
"I hope this will help him discern his vocation because he has talked about going into seminary. The only thing I do tell him is that as long as he keeps his eyes on God, I will support whatever he wants to do," she added, noting how she thinks the visit to Fatima in particular will benefit her son. "He has been a devout Mary follower ever since he was little, so I know this journey, this pilgrimage we will be taking will be very beneficial to him."
Along with the visit to Fatima, Humberto Garcia-Godinez said he is also excited about seeing the pope, as well as meeting his fellow Catholic influencer friends that he's met via social media, through Catholic-themed content on his personal social media pages.
Through it all, "I hope to come back with a stronger faith and also to keep evangelizing to others and showing them that it's OK to be a Catholic teenager," he said. "And I hope my own faith grows and I always hold on to the fact that it's Ok to be a Catholic and express my faith even as a young person."
On Sunday, June 26, Yuliana and Humberto joined several other pilgrims at the Catholic Pastoral Center to make more than 300 bracelet keychains that they'll be able to share with other pilgrims from around the world. The keychains will be put in bags with a Diocese of Nashville sticker and will also come with a guitar pick with the Diocese of Nashville logo on it.
As they made the keychains, more pilgrims, ranging from high school to young adults, reflected on the upcoming trip and their excitement.
"It'll be a good experience," said Jair Cabrera Arias, a parishioner of Sagrado Corazón and an upcoming sophomore at Hume-Fogg High School. "It'll be nice to see how people from different cultures grew up similarly, faith wise, and see the relatedness between all of us.
"I hope this trip helps me to get a better perception of life and all the blessings I have," he added. "I've never been out of the country, so to go on a trip this far away, to another country, and see all these people, see the pope and have all these experiences will be a huge blessing."
Realizing the blessings is what José Arias, one of the youth coordinators of Sagrado Corazón, hopes the young adults take away from the trip.
"I want them to realize how blessed we are to be in this community at Sagrado," he said, noting that 14 from the community will be going on the pilgrimage. "It is easy to get caught up in the day to day, but when you leave and meet other people, you realize the blessings you have back at home.
"We have a strong youth community and a strong community in general at Sagrado," Arias continued, "and I hope they appreciate that as well as bring new ideas that could work from other communities."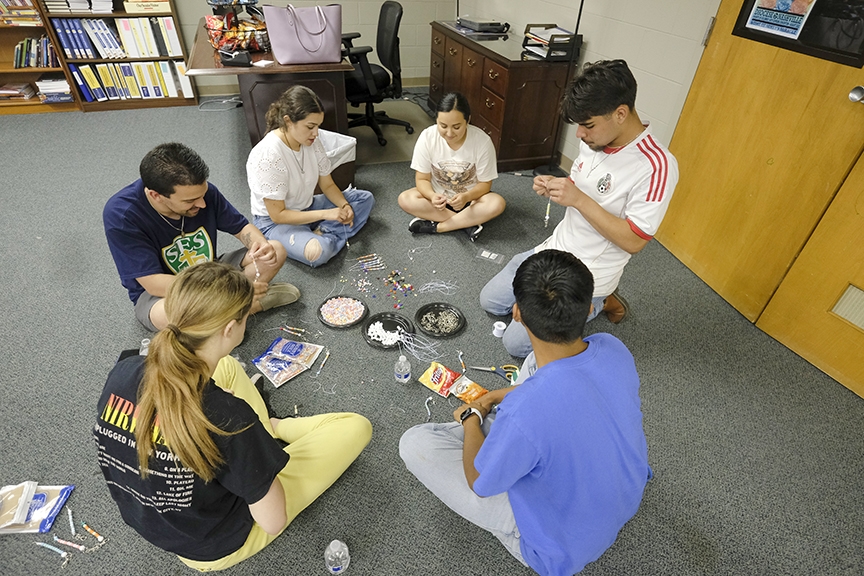 Addison Heymans, a parishioner of Christ the Redeemer Church in Centerville, and an upcoming senior at Hickman County High School in Centerville, said she hopes to become closer to God on the trip after she found herself struggling with anxiety.
"I hope by going to all the churches, learning new things, and partaking in all the conversations we'll have there will help me to get closer to Him again," she said.
As the big day gets closer and the pilgrims continue to prepare, Shelby Conner, associate director of the Office of Faith Formation, asks that all in the Diocese of Nashville pray for the pilgrims.
"Please pray for our pilgrims, for safe travels, and that our hearts will be opened to truly experience the love of Jesus," Conner said. "My hope is that our pilgrims are able to fully enter into the experience that World Youth Day will provide them, and that they will be able to fully see and love the Church in its entirety."