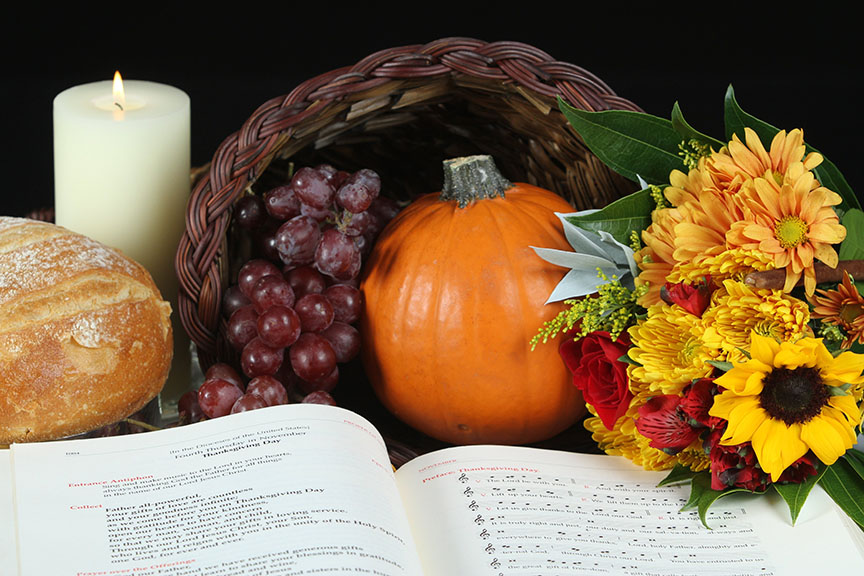 As Thanksgiving approaches, it's naturally a time when people reflect on their own blessings in life and what is most important to them.
"As we gather around the table at Thanksgiving, we think about how grateful we are for our loved ones and the things that are important to us," said Ashley Linville, diocesan director of the Office of Stewardship and Development. "We think about our legacy and what we want it to be," which is why it's a perfect time to think about setting up a planned gift, he said.
"A lot of people will support a cause that is important to them, like the Church or a ministry, throughout their life," Linville said. "But a lot of times in the busyness of life, we don't think about what legacy we want to leave after we're gone.
"Planned giving, it's not just a bequest. There are many ways to make planned gifts," he said, "and a lot of people are able to make a more significant contribution for something they feel really strongly about through planned giving, whereas in life, they may not."
Planned gifts can be an estate gift, proceeds from a sale of a home or land, or a cash gift, and it's completely up to the donor where the money goes, be it a specific parish, school, ministry or nonprofit, Linville said.
"We have annual giving and capital campaigns, but planned giving goes beyond that," Linville said.
It's like an individual version of the diocese's current Legacy of Faith, Hope and Love Campaign, he added.
"At the diocesan level, we're growing endowments and building a legacy for future generations, and, as we consider planned gifts, we're doing the same as individuals," Linville said. "We are very grateful for all those who support our diocese throughout the year and a planned gift is just one more way to support the diocese and the Church and parochial schools and vocations and outreach to those in need for years to come."
For more information, see a financial advisor or contact Linville at ashley.linville@dioceseofnashville.com or 615-645-9768.