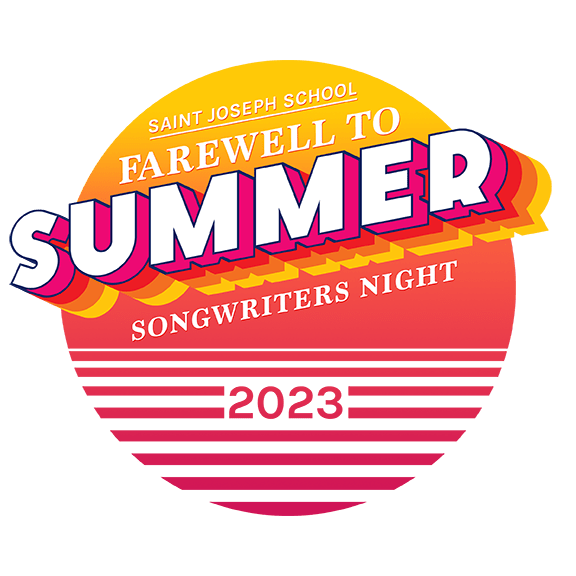 For the third year in a row, the Diocese of Nashville community is invited to St. Joseph School's "Farewell to Summer" Songwriters Night at 7 p.m. Saturday, Aug. 26, at the school in Madison. Proceeds will benefit the school.
"It's a really fun event. People love it," said Kristin Maher, development director for St. Joseph School. "It's family-friendly, you hear great music, there is dancing, children running around, parents sitting and talking, and it's just a really good time that can be enjoyed by all."
Returning to the "Farewell to Summer" stage are St. Joseph Church parishioners and Catholic singer/songwriters PJ Anderson and Matt Maher.
"This event celebrates several things. It celebrates something that is an inherent and integral part of Nashville culture, which is unique to itself," Matt Maher explained. "It's the tradition of the writer's round, which was made famous at places like the Bluebird Café. Nashville is a city of storytellers in the form of songwriters.
"I think the 'Farewell to Summer' night honors that tradition, but also does it within the context specifically of a parish community like St. Joseph, which is in the midst of so much growth and transformation and change," he added. "To me, when parishes get to do stuff like this, it represents in some ways the best of them in the sense that it's a way to interact with the local community, and it's also a way to bring parishioners, parents, and students together and help them just have a time of fellowship, and a time of community, which can help foster and nourish growth."
Along with Anderson and Matt Maher, the event will also include first-time participant singer/songwriter Sarah Kroger, who is also a parishioner of St. Joseph, as well as some surprise guests from the Christian music community.
Tickets are available for $15 for students, $35 for adults, or $65 for VIP, which includes designated parking, early admission, two drink tickets, and a meet and greet with the songwriters.
Attendees will also be able to purchase food from food trucks – Big T's Barbecue and No Fuss Taco – and drink tickets for Hamilton Bartending Service will be available for $5 each for adults.
For VIPs, the doors will open at 5:30 p.m., with general admission beginning at 6 p.m. The music will begin at 7 p.m.
For more information or to purchase tickets, visit stjosephnashville.ejoinme.org/tickets. Tickets can be bought through the day of but will not be sold at the door.
"This is not just for the St. Joseph community," said Kristin Maher. "It'll be something everybody in the diocese can enjoy.
"If you enjoy listening to music, eating good food, and hanging out with friends, this is the event for you."