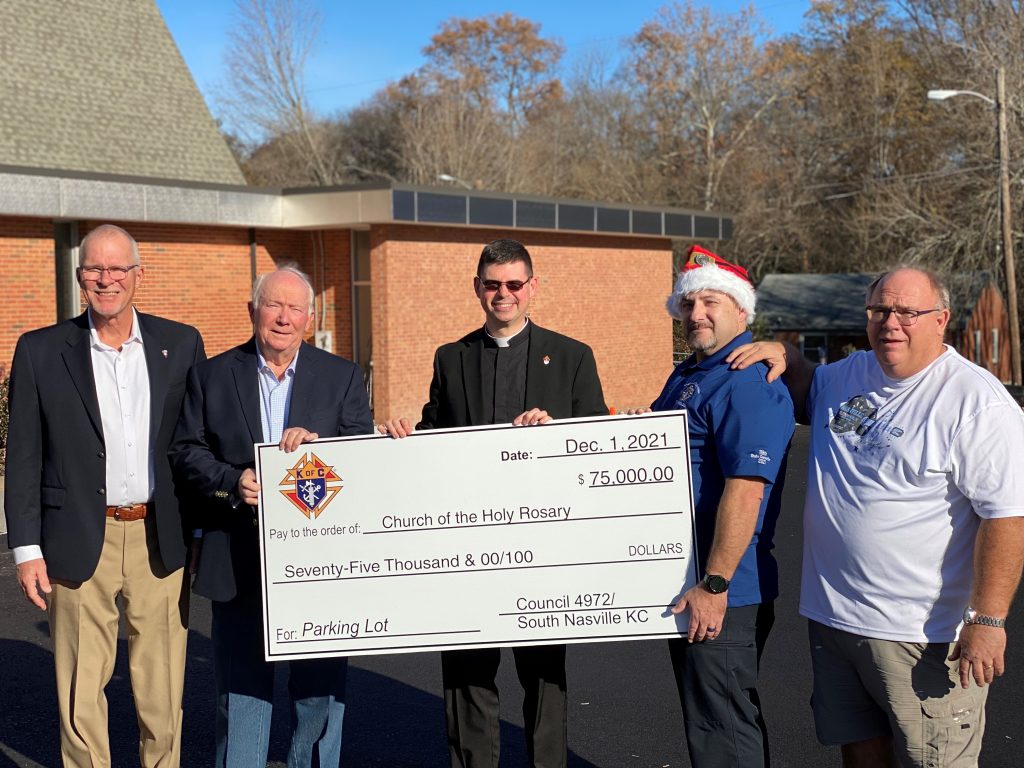 Holy Rosary Church recently opened a new parking lot to make it easier and safer for some of the parishioners to attend Mass.
Previously, most parishioners had to park in a lot in front of the school that was at the bottom of a long hill from the church. To attend Mass, people who park in that lot have to climb a long staircase.
The parish has many elderly parishioners, and the staircase made it difficult for them and parishioners with disabilities to get to Mass, said Father Dan Steiner, the pastor of Holy Rosary. The stairs are also difficult to navigate for families with young children, he added.
A new parking lot on the south side of the church was recently constructed to address these issues. The new lot is on the same level as the church, making it much more accessible and safer for parishioners, Father Steiner said.
It cost about $140,000 to build the parking lot. Knights of Columbus Council 4972 and Fourth Degree Assembly 1627 donated $75,000 to the church for the construction of the lot.