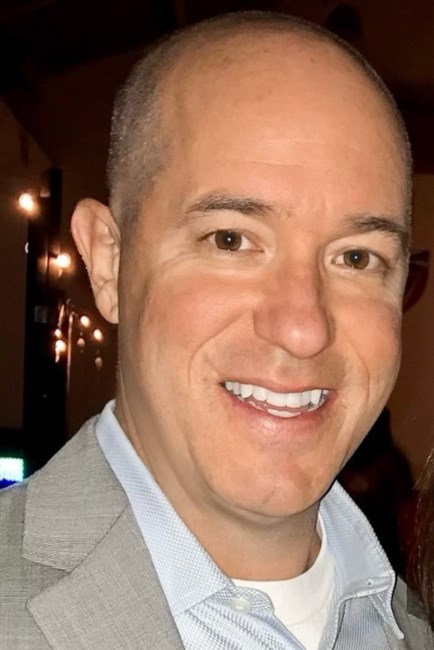 Mark Pyburn, the husband of St. Cecilia Academy Director of Student Life Margaret Strobel Pyburn, died Friday, Jan. 6, 2023. He was 52 years old.
A funeral service for Mr. Pyburn was held on Tuesday, Jan. 17, at Christ the King Church in Nashville, where he was a parishioner. Pallbearers were Mike Anderson, Scott Banks, Everett Holzapfel, Felix Morel, Jimbo Murray, Stephen Stabler, Phil Suiter, AU Telwar, Rodney Wood, and his brothers-in-law.
Mr. Pyburn is remembered by his family as "a loving husband, father, son, brother, brother-in-law, uncle, godfather, and friend to many."
He was a Nashville native, the son of Linda (Allen) and Frank Pyburn. Mr. Pyburn graduated from Father Ryan High School in 1988 and received a bachelor's degree in public relations from the University of Alabama in 1993. He worked in the healthcare industry as a sales leader at GE Healthcare, Intuitive Surgical, and Optum Specialty Pharmacy. He most recently was Sales Director at Streamline Scientific.
Mr. Pyburn was known to have many passions, including Alabama football, the Dodgers, coaching youth baseball, his Theta Chi fraternity brothers, Southern rock, and his old Bellevue neighborhood. "But the strongest love and passion in his life was his family: Margaret, his wife of 23 years, and his five children," said his family. "Mark loved them and the time he spent with them above all else. Trips to the beach, grilling on his Traeger, shooting fireworks, watching old family videos, holidays, hibachi, sporting events, hanging out in the man cave, and other activities with his family were his most cherished moments."
A devout Catholic and active parishioner at Christ the King, Mr. Pyburn was known to live by the words of Pope Francis: "It is not enough to say we are Christians. We must live the faith, not only with our words, but with our actions."
Mr. Pyburn was preceded in death by his grandfather, Leslie F. Pyburn; grandmother, Lorene Pyburn; uncle, John Pyburn; and mother-in-law, Pat Strobel.
Survivors include his wife Margaret (Strobel) Pyburn; daughters, Mary Catherine, Amelia Frances, Helen Strobel, and Margaret Magdalene (Mimi), and son Mark Leslie Jr.; parents Linda (Allen) and Frank Pyburn; sister Sherri Clark (Andy); father-in-law Jerry Strobel; in-laws: Amelia Strobel (Bob) Glenn, Martin (Ashley) Strobel, Merrill (Robbie) Bohren, Daniel (Carrie) Strobel, and Morgan (Sara) Strobel; and 12 nieces and nephews: Tricia and Braden Glenn; Ann Gailor, Sullivan, Charlotte, and Gavin Strobel; Catherine Bohren; Alex, Benjamin, and Sam Strobel; and Andrew and Rosemary Strobel.
A fund has been set up to support the education of Mr. Pyburn's children. To make a donation, make the check payable to "CollegeAmerica," write in the memo line "Pyburn," and mail to: Pyburn Family Fund, c/o Truxton Trust Company, 4525 Harding Pike, Suite 300, Nashville, TN 37205. To contribute to the Pyburn family for general support, make your check out directly to "Pyburn Family Fund" and mail it to the same address above. For questions regarding the fund, contact Daniel Bellet with Truxton Trust at daniel.bellet@truxtontrust.com.
Marshall Donnelly Combs Funeral Home was in charge of arrangements.